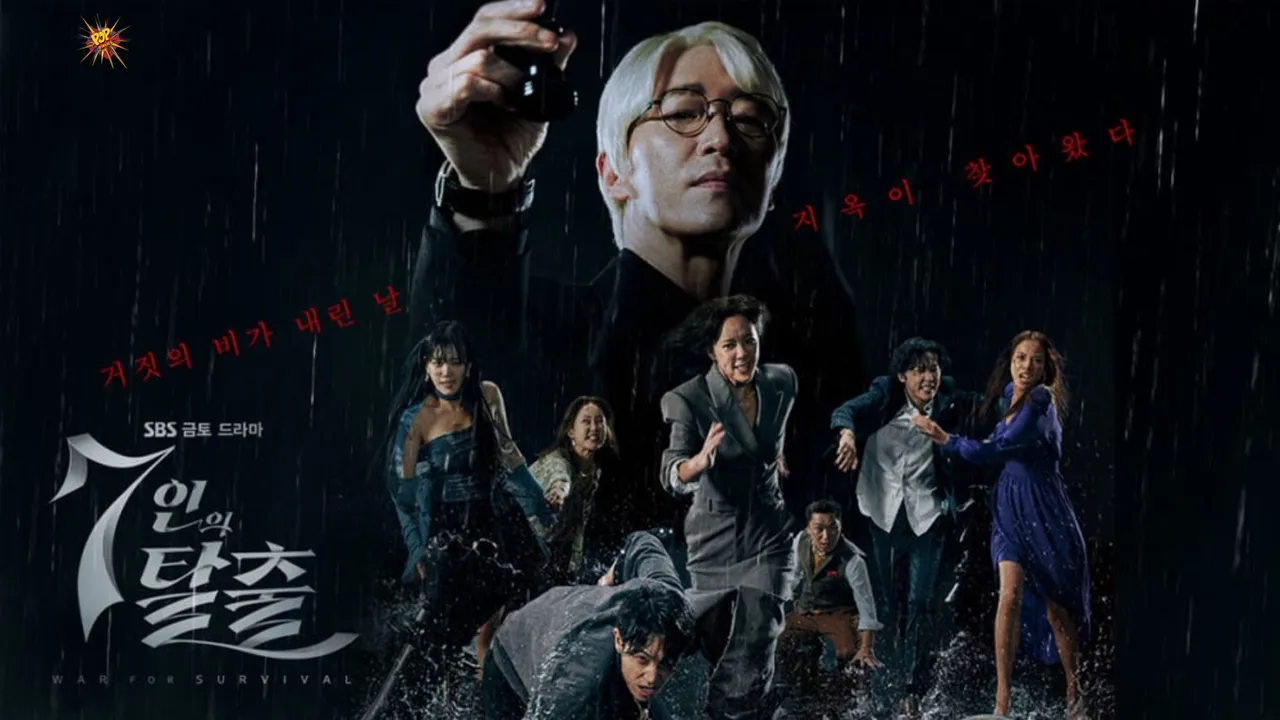 In a riveting episode, the narrative intensifies with Paeng-hee's tragic fate, revealing a desperate escape with Mathew and an explosive aftermath. The gripping sequence of events includes Chairman Shim's biological son's revelation, challenging his beliefs. Meanwhile, the relentless pursuit of Ha-na adds tension as characters face moral dilemmas.
Ji-sun's conflicted role adds complexity, torn between aiding Mo-ne against Mathew and her own intentions. The abandoned building confrontation heightens emotional stakes, exposing Mathew's sinister motives and unveiling Ha-na's true parentage. The dynamic between characters weaves suspense into the plot.
As Mathew's past unfolds at Chairman Shim's house, a cascade of revelations disrupts established truths. Ju-ran's discovery and La-hui's unscrupulous deal with Mathew introduce new layers of deceit and ambition. The quest for Chairman Bang's money turns into a strategic game, keeping viewers on the edge.
The hospital scene, featuring Do-hyuk and Jin-mo, underscores shifting alliances, setting the stage for a face-off against the elusive K. Collaborative efforts and unexpected alliances arise as characters strive to expose Mathew's identity. The tension peaks with the impending press conference, promising a dramatic turning point.
The episode's climax unveils a viral video, exposing Mathew's lies and sparking a media frenzy. The intricate web of deceit tightens as characters confront their pasts and each other. The looming question of identity and the pursuit of justice set the stage for an enthralling continuation.
Episode 16 masterfully balances suspense, emotion, and revelations, setting the scene for a thrilling unravelling of the intricate plot in "The Escape of The Seven." Viewers are left eagerly anticipating the repercussions of the explosive events, ensuring a compelling trajectory for the series.