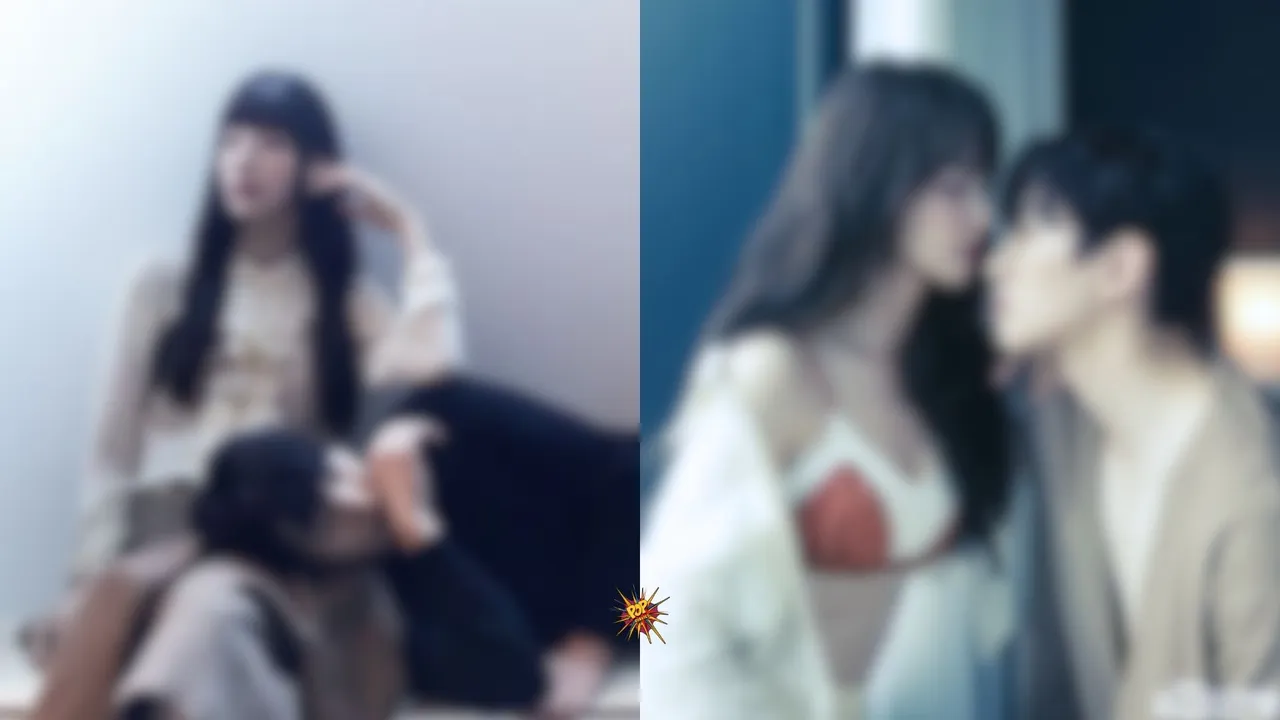 K-Drama fans are no strangers to the magic of captivating on-screen chemistry. While numerous K-Dramas are produced annually, it's the ones with a dynamic cast that tend to capture the hearts of netizens and leave an indelible mark on the industry. In particular, romance series featuring two leads with palpable chemistry, even off-screen, have garnered a fervent following. The chemistry between these duos is not just confined to the realm of scripts and cameras; it often shines through in the couple photoshoots associated with these dramas. 
1. Jang Ki Yoong & Girls' Day Hyeri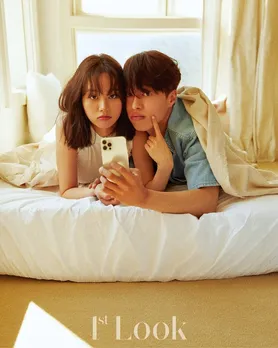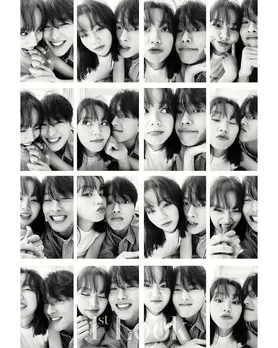 Jang Ki Yoong and Girls' Day's Hyeri formed a remarkable partnership in two projects, "Seonam Girls' High School Investigators" and "My Roommate Is A Gumiho." Their reunion was a cause for excitement, especially for fans, as they came together for a stunning photoshoot with 1st Look. Their charismatic chemistry wasn't confined to the screen, and it was beautifully captured in this photoshoot, sparking joy among their ardent followers.
2. Park Hyung Sik & Park Bo Young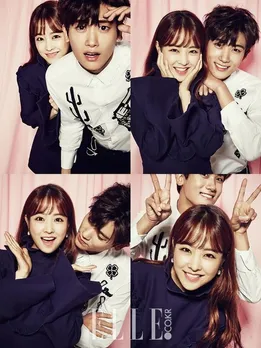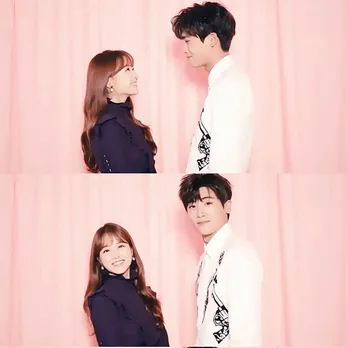 Park Hyung Sik and Park Bo Young set screens on fire with their electric chemistry in "Strong Woman Do Bong Soon." Their dynamic duo was a fan favourite, and the recent sequel, "Strong Woman Nam Soon," only reignited the flames of adoration. Their undeniable chemistry made the photoshoots from both series a delightful treat for fans.
3. Lee Dong Wook & Jo Bo Ah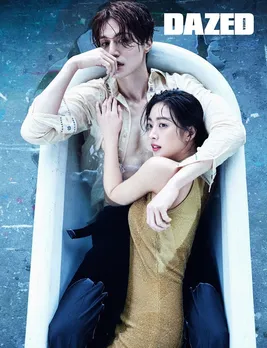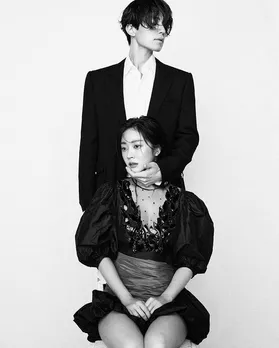 The enchanting pair of Lee Dong Wook and Jo Bo Ah stole hearts in "Tale of the Nine-Tailed." Their magnetic connection on screen was further exemplified in their shared photoshoots. The sizzling chemistry they exuded during these shoots added to the allure of their on-screen partnership, making them one of the most memorable couples in recent K-Drama history.
4. Lee Jae Wook & Go Yoo Jeong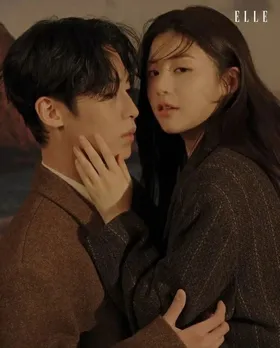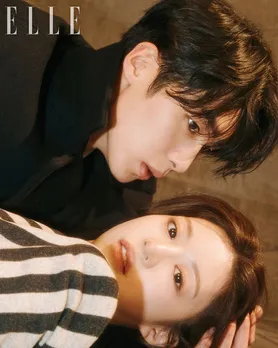 Lee Jae Wook and Go Yoo Jeong's collaboration in the recent drama "Alchemy Of The Souls" raised eyebrows, particularly for a steamy kiss scene that sent waves of excitement through the audience. Their photoshoots provided another dimension to their connection, offering a glimpse of the intense on-screen sparks that carried over into real life.
5. 2PM's Junho & Girls' Generation's YoonA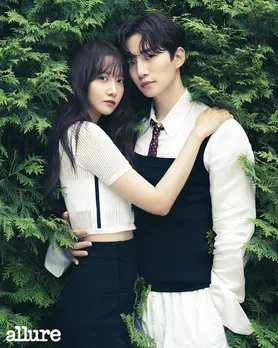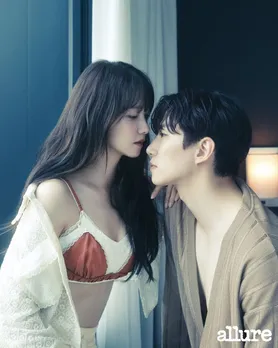 "King The Land" became one of the most talked-about dramas of the year, thanks to the dynamic pairing of 2PM's Junho and Girls' Generation's YoonA. Their chemistry, both on and off-screen, sparked numerous rumours of a genuine romance. Their tantalising connection transcended the confines of their roles, and their couple photoshoots fuelled the curiosity and admiration of fans.
6. Yang Se Jeong & Suzy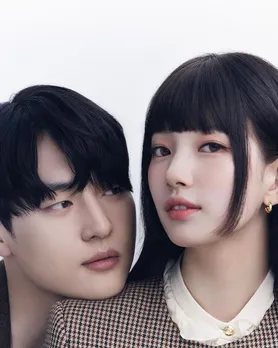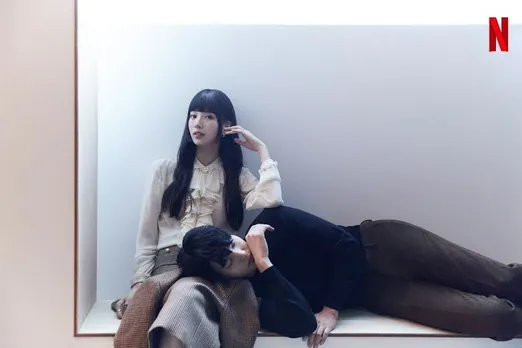 Yang Se Jeong and Bae Suzy's recent appearance in "Doona!" turned many heads. Their passionate kiss scene in a recent episode ignited a frenzy among netizens, who couldn't get enough of their scintillating on-screen chemistry. This couple, fresh on the scene, has already created waves in the K-Drama world, proving that captivating chemistry can emerge from the most unexpected of pairings.
In the kingdom of K-Dramas, the magic of chemistry isn't confined to scripts and scenes alone; it thrives in the glances, laughter, and shared moments of these remarkable actors. As fans eagerly await the next K-Drama that promises to ignite their screens, these iconic couples continue to hold a special place in their hearts, with their electrifying chemistry captured forever in photoshoots that serve as a testament to their enduring allure.