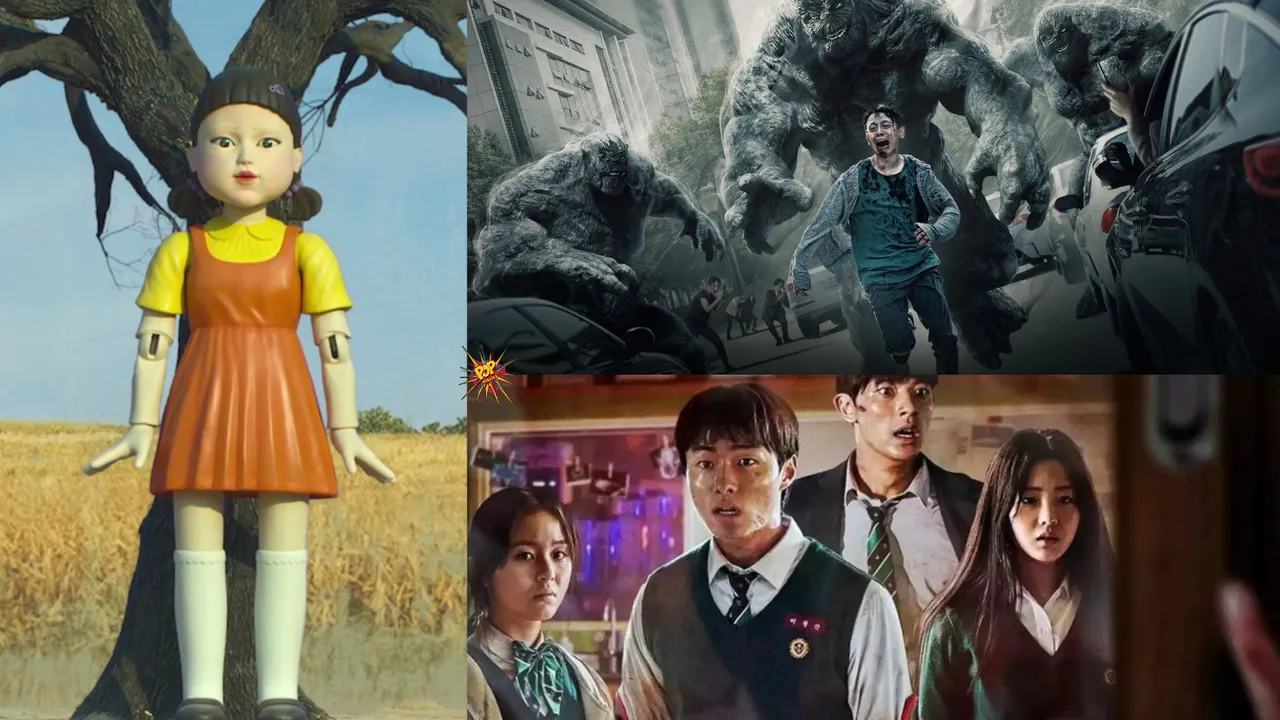 Get ready for an exciting line-up of second seasons of K-dramas that are set to take your viewing experience to a whole new level. From monstrous transformations to deadly games and supernatural justice, these series promise to keep you on the edge of your seat.
"Sweet Home 2" 
Netflix's gripping series "Sweet Home" first graced our screens in 2020, showcasing the struggle of a teenager and his neighbours as they fight to survive against humans turned monsters. The second season is slated for release on December 1, and a teaser video has already stoked the excitement.
"Squid Game 2" 
On your marks.
Get set.
Greenlight.
Squid Game continues, only on Netflix.#SquidGameS2 pic.twitter.com/spH30iRDO4

— Squid Game #오징어게임 (@squidgame) June 12, 2022
Netflix's sensation "Squid Game" made waves in 2021 with its suspenseful storyline of contestants competing in children's games for a mysterious prize. While the official release date is yet to be confirmed, a tantalizing teaser photo assures fans that more deadly challenges are on the horizon.
"Weak Hero Season 2"
2023 아시아콘텐츠어워즈&글로벌OTT어워즈 베스트 OTT 오리지널 상 약한영웅 Class1 .ᐟ.ᐟ

저희는 작년 부산영화제에서 상영을 하면서 처음으로 관객들과 만나고 큰 기회를 얻어서 많은 사랑을 받았는데요 그 기운 덕에 여기까지 올 수 있었던 거 같아서 또 기운을 내서 다음 이야기를 만들어… pic.twitter.com/M3TKGuZVSQ

— 박지훈.mp4 (@mp4pjh_v) October 8, 2023
Wavve's original series "Weak Hero Class 1," which premiered in 2022, follows a student's unwavering battle against bullies to protect those he cares about. The production company's representative revealed that Season 2 is in the works, promising more epic confrontations.
"Extraordinary Attorney Woo 2" 
ENA series "Extraordinary Attorney Woo," which aired in 2022, centres around a lawyer with Asperger's syndrome and a high IQ but struggles with everyday interactions. A second season is confirmed, but fans may have to wait until next year for production to kick off.
"All Of Us Are Dead 2" 
Netflix's "All Of Us Are Dead," which thrilled audiences in 2022, follows students trying to escape their zombie-infested high school. The official announcement video back in June confirmed a highly anticipated second season.
"Hellhound 2" 
Netflix's "Hellhound," originally airing in 2021, delves into supernatural beings and a religious group founded on the idea of divine justice. While the official release date remains a mystery, speculation suggests that production is underway, with a possible premiere in 2024.
With these second seasons on the horizon, K-Drama fans have a lot to look forward to. Get ready to dive back into the captivating worlds of these series as they continue to deliver thrills, mysteries, and unforgettable moments.