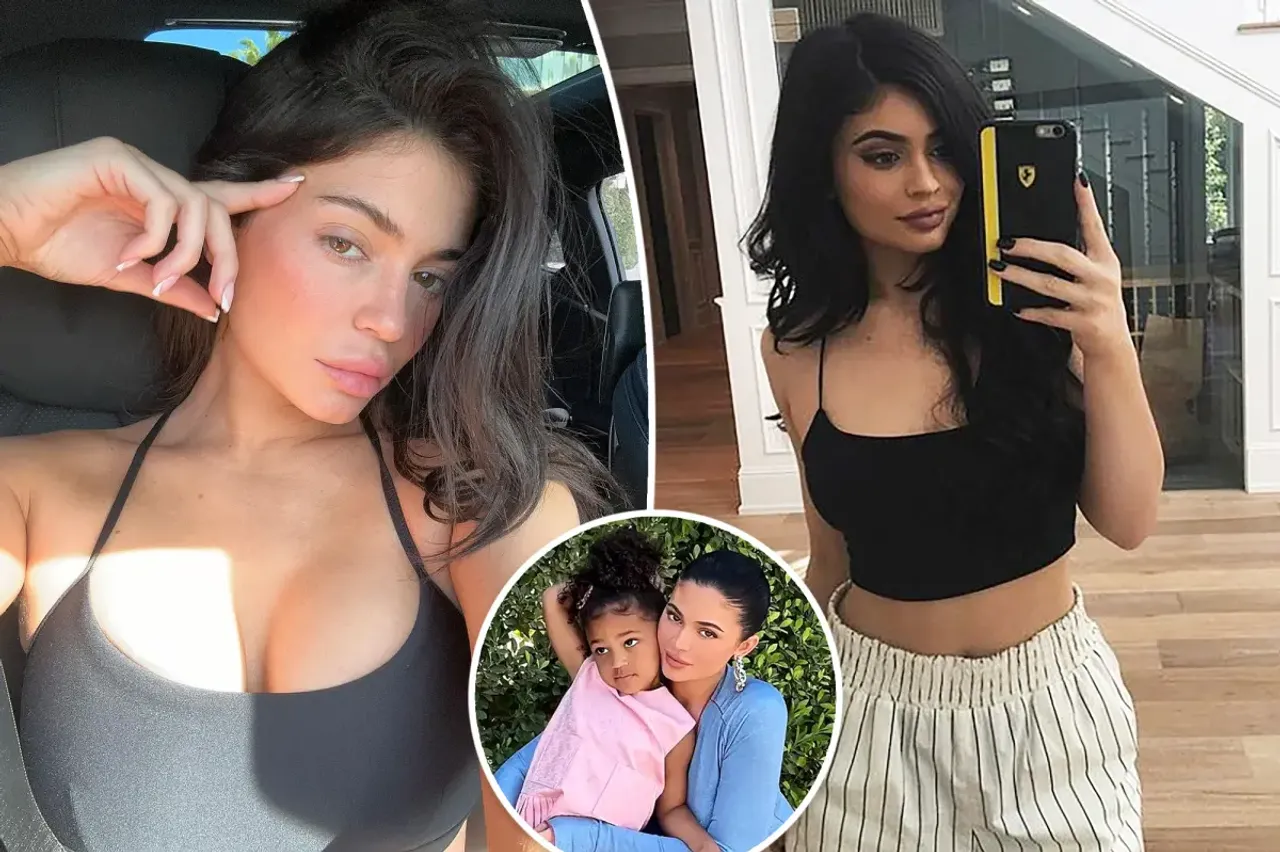 Kylie Jenner has expressed regret at her decision to have breast surgery when she was 19.
In Thursday (27 July)'s season finale of reality show The Kardashians, the Kylie Cosmetics owner is shown speaking with friend Stassie Karanikolaou about going under the knife.
Jenner, 25, explained that she had recently had a boob job when she got pregnant with her first child Stormi. The beauty entrepreneur gave birth to Stormi when she was 20, after keeping the pregnancy secret from the public.
Growing emotional as she discussed the subject, Jenner said: "I wish I never got them done to begin with. I recommend anyone thinking about it to wait after children.
" The reality star said that she would be "heartbroken" if Stormi, whom Jenner shares with rapper Travis Scott, wanted to have cosmetic surgery at 19 like her mother.
She has previously addressed facial surgery accusations in interviews, claiming that she only got filler in her lips. "One of the biggest misconceptions about me is that I was this insecure child, and I got so much surgery to change my whole face, which is false," she said. "I've only gotten fillers."
She went on to criticise the false narrative that she has had plastic surgery on her face, adding: "I don't want that to be a part of my story. I will always want everyone to just love themselves."
However, Jenner admitted that she had edited her own photos for social media in the past, saying that she found it sad when she saw women and girls doing the same. "I just feel like we have a huge influence and like, what are we doing with our… power?" she said.
 "I think I just see so many young girls on the internet like fully editing, like editing, and I went through that stage too. And I feel like I'm in a better place." Jenner added that while "other people can instill insecurities in you", she'd always managed to be confident and believe in herself.
The Kardashians airs on Disney Plus in the UK and Hulu in the US.