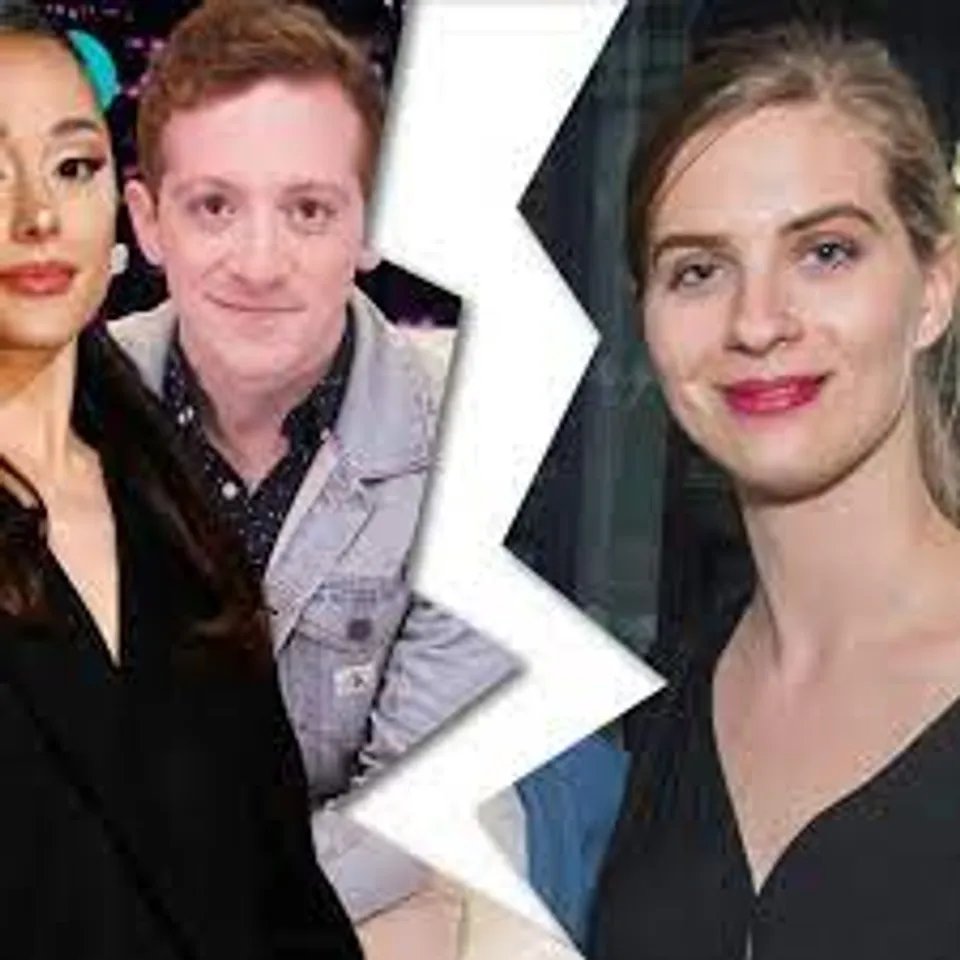 Ethan Slater has reportedly filed for divorce from his wife following news of his new romance with Ariana Grande. Slater, 31, filed for divorce in New York on Wednesday, per TMZ. The reason for his split from Lilly Jay was not listed.
The actor married Jay in November 2018, six years after they began dating. The former couple also share a baby son, whom they welcomed in August 2022. After news of Slater and Grande's relationship became public, an insider told "Ariana and Dalton separated in January. She and Ethan recently began dating, and he is separated from his wife."
Although Slater's Instagram is now private, he previously shared various posts with Jay that included a post on Mother's Day that was "liked" by Grande and read: "Happy first Mother's Day to the most loving caring and wonderful mom/person in the world. - from me and this little guy."
It came a few months after Slater revealed he and Jay had welcomed their first child together by sharing a photo of a onesie that read "Wicked Cute." He celebrated their fourth wedding anniversary by sharing a tribute that referred to Jay as his "best friend" and included the text, "4 years married, 10 years together. And this is easily the best (and most *bizarre*) year yet."
While not much is known about what caused an end to their relationship, a second source previously told that Grande separated from Gomez  following nearly two years of marriage due to distance.
"She was happy in Los Angeles for a couple of years. She wanted to make a life there with Dalton," the source said. "He is super focused on his career and needs to live in Los Angeles. It's definitely been an issue for them. Dalton's career is demanding and he can't leave Los Angeles often. So when started filming Wicked in England, they were in for a long-distance marriage."
Ethan Slater and Lilly Jay were high school sweethearts who tied the knot in 2018. Their journey together led them to welcome a son last year. However, their relationship faced challenges, and now they are moving forward with the legal process to officially end their marriage.
Although Ariana and Ethan were both single at the time they started dating, Lilly Jay, Ethan's estranged wife, reportedly felt heartbroken upon learning about his new relationship. She expressed feelings of abandonment, especially with regard to their recently formed family.
Ariana Grande And Ethan Slater Embrace New Beginings
Sources close to Ariana and Ethan have emphasized that they are approaching the situation with sensitivity and respect for their exes. While emotions may be running high, they aim to keep a low profile as they navigate their newfound relationship. Despite the public attention, they are focused on building a healthy and private connection.