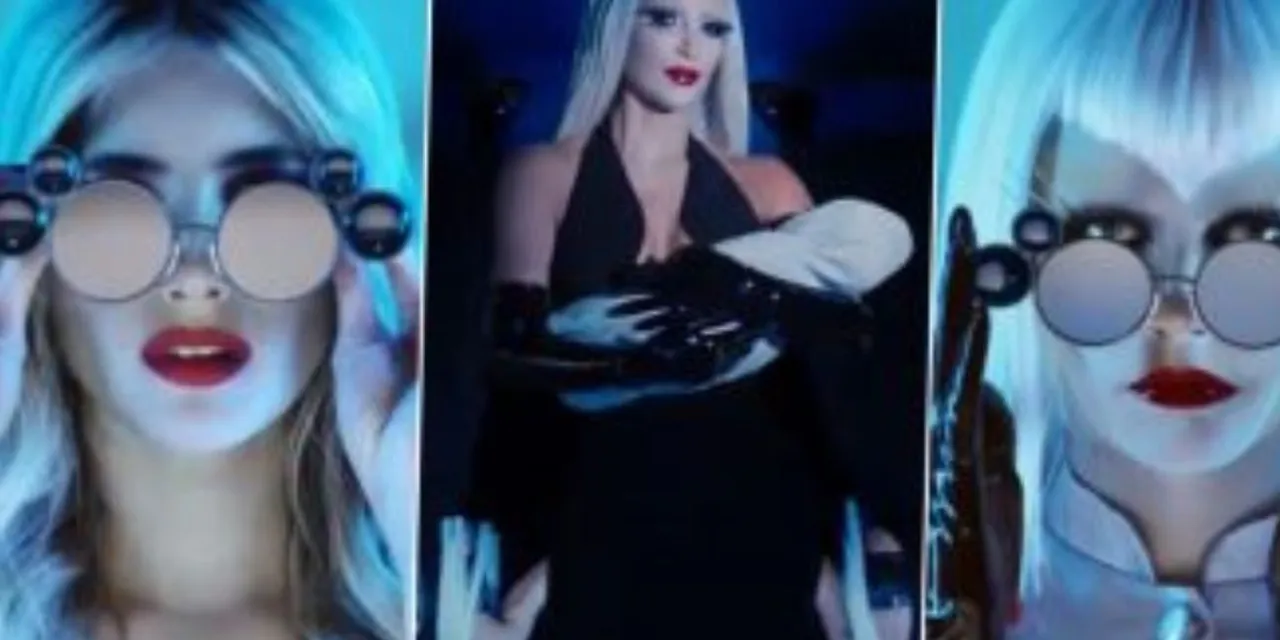 The series stars Kim Kardashian in the lead role. According to Page Six, a US-based media outlet, in the 40-second clip, the 42-year-old can be seen wearing a long white wig while rocking a black dress and cradling a baby as an eerie rendition of "Rock-A-Bye Baby" plays in the background.
 In the teaser, Kim could be seen donning a platinum blonde wig with her skin painted white, signalling the season's horror narrative.
The show also stars Emma Roberts and Cara Delevingne in pivotal roles. The anthology's new instalment, titled 'Delicate,' is based on Danielle Valentine's novel Delicate Condition, which follows a woman who believes someone is trying to stop her from having a child.
Kardashian has been a TV star for over 15 years, starring on E!'s Keeping Up With the Kardashians and now Hulu's The Kardashians, but she has rarely dipped her toe into the acting pool. She has a series of voice acting animation credits and has played herself with cameos on sitcoms ranging from How I Met Your Mother to 30 Rock and 2 Broke Girls, and most recently, Ocean's 8. But she has had a handful of minor acting roles: in 2008, she was part of the parody comedy film, Disaster Movie; in 2009, she booked one episode of CSI: NY; and in 2012, she appeared in four episodes of Drop Dead Diva.
Viewers also get a look at Cara Delevingne as well as AHS alum Emma Roberts, who is returning to the franchise after a four-year hiatus. She has previously appeared in Coven, Freak Show, Cult, Apocalypse and 1984.
Season 12 is unlike previous iterations of the anthology series as it's the first season to be based, at least in part, on a book. Specifically, Danielle Valentine's Delicate Condition, which comes out in August. The novel is described as a gripping thriller about a woman who is desperate to have a family, but she starts to suspect that a sinister figure is going to great lengths to make sure she doesn't get pregnant.
Earlier this year, The Hollywood Reporter exclusively reported that the reality star, entrepreneur and pop culture icon would be making her scripted TV debut in the show's 12th season for a role specifically written with her in mind.
 "Kim is among the biggest and brightest television stars in the world and we are thrilled to welcome her to the AHS family," AHS co-creator Ryan Murphy said in a statement to THR at the time. "Emma and I are excited about collaborating with this true force in the culture. Halley Feiffer has written a fun, stylish and ultimately terrifying role especially for Kim, and this season is ambitious and unlike anything we have ever done."