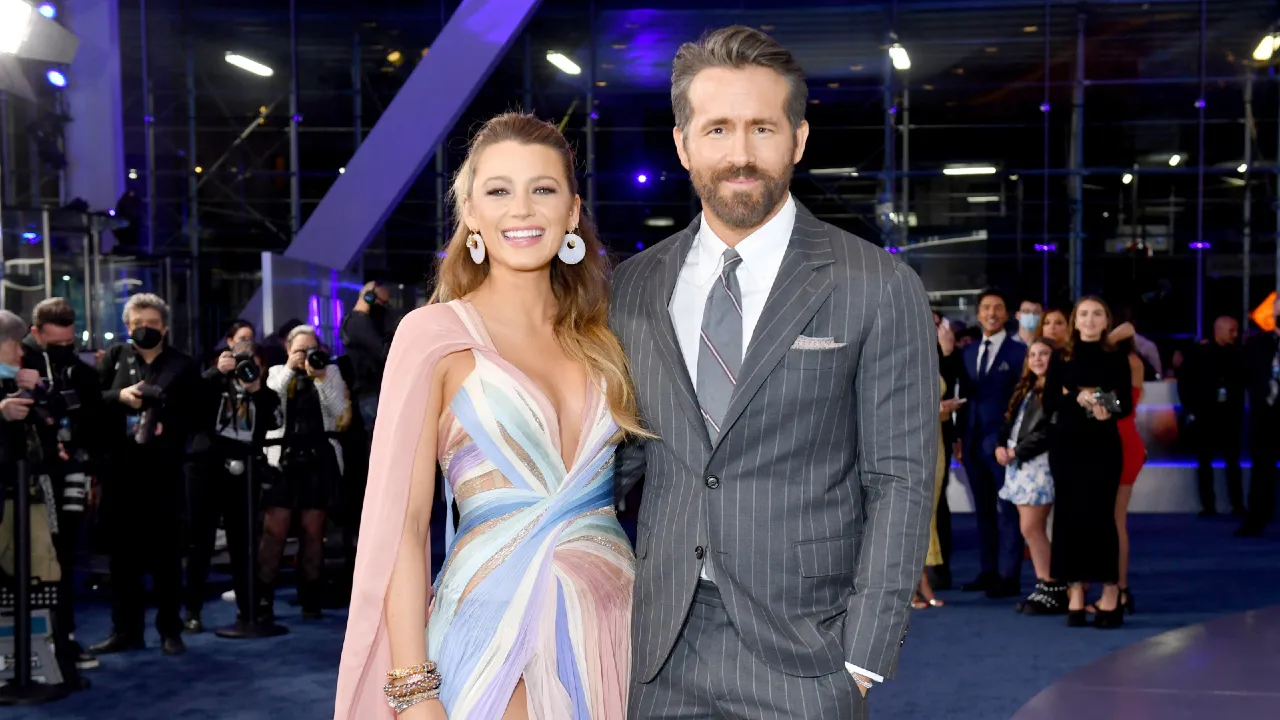 Hollywood star Ryan Reynolds is one the most popular face of Hollywood and he is happily married to actress Blake Lively. Both of them share a lovely bond with each other and they are in a steady relationship  and are couple goals . They have a very friendly and fun-loving bond with each other and they keep teasing each other publically through their social media posts. Time and again we have witness their love for each other from being each others biggest supporters to being one nother's cheerleaders. They met each other on the set of their first movie together 'Green Lantern'  back in the year 2010 were they felt in love with each oher and they started dating and got married in 2012. They have four children together and ever since then they have shared the same love and passion of each other.
Ryan Reynolds Pened down a lovely note for his wife on her birthday:
Ryan Reynols has time an again proved his love for his beloved wife on the occasion of her 36th birthday Ryan took to his Instagram handle and posted a lovely birthday note for her and shared some adorabale pictures of Blake Lively and some selfies of both of them. 
He wrote, "The only thing irrevocably mine in the world is the love and appreciation and awe I feel for this person. Witnessing her life is something I couldn't take for granted If I tired. And believe me, I try. Happy Birthday@Blakelively. You hung the damn moon
Fans can't stop gushing over the lovely birthday post and  pictures of the couple, one fan wrote, "Kept waiting for the classic-Ryan jokiness but this is actually so sweet and heart-warming". And another wrote, "Alright, admitting it.. Best Couple Ever". Another user wrote,"How you both are Independent in your endeavors but simultaneously supporting and lovingh each other is inspiring to us all that get to see glimmers of your sacrifice and encouragement". 
Check out Ryan Reynolds birthday post