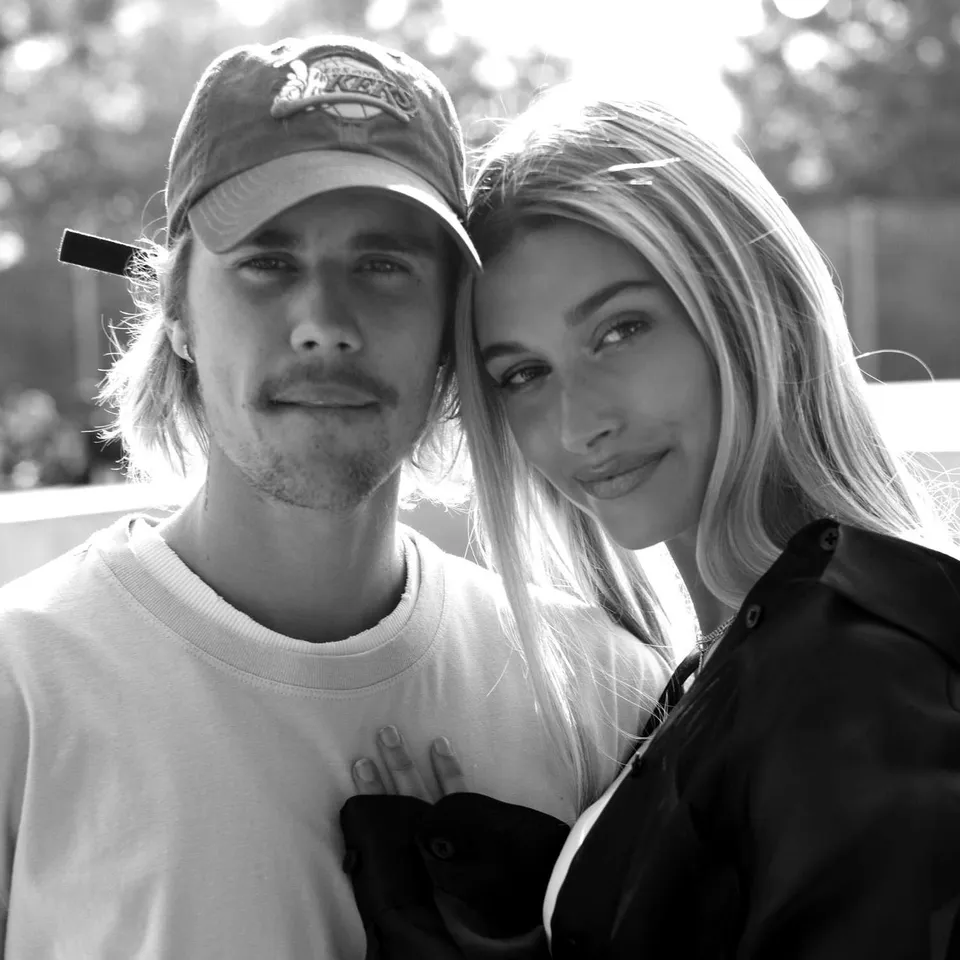 Baby Bieber on Board! According to the report Pop Singer Justin Bieber and his supermodel wife Hailey Bieber are most probably expecting their first child together. From many days rumours were going on that the couple were planning for children together. Recently, A photo and Video have surfaced on Internet confirming pregancy rumours of the couple. On Sunday Hailey's picture and video of the couple was leaked on social media platfroms. The picture is from July 18 ,Both Justin Bieber and Hailey Bieber were attending  Drake's "It's All a Blur Tour" concerts on New York.
Hailey was seen wearing a black crop top and black cap while, Justin was wearing white T-shirts and denim shorts In the picture Hailey's baby bump can bee seen. and people started speculating that the supermodel is expecting her first child. While later, a fan account posted a video on social media of the couple from the  concert that made the rumours even more confirmed. Both Justin and Hailey were featured in the video.they walking together with other friends. The video wasn't that clear the sounds were overlapping but Justin was seen talking about Hailey's pregnancy news. Ever since the the pictures and videos of the couple have been leaked  in the social media plafroms the news has spread like wild fire and fans have got super excited and shocked. 
The couple got married five years ago in 2018 ever since they have got married the couple have been in  spotlight. Justin earlier had expressed in his inteview that he wanted to be father but he is sacred of people who keeps taunting him, his family and friends. He said he is very protective about his future child and desn't want people to be cruel to his little one.