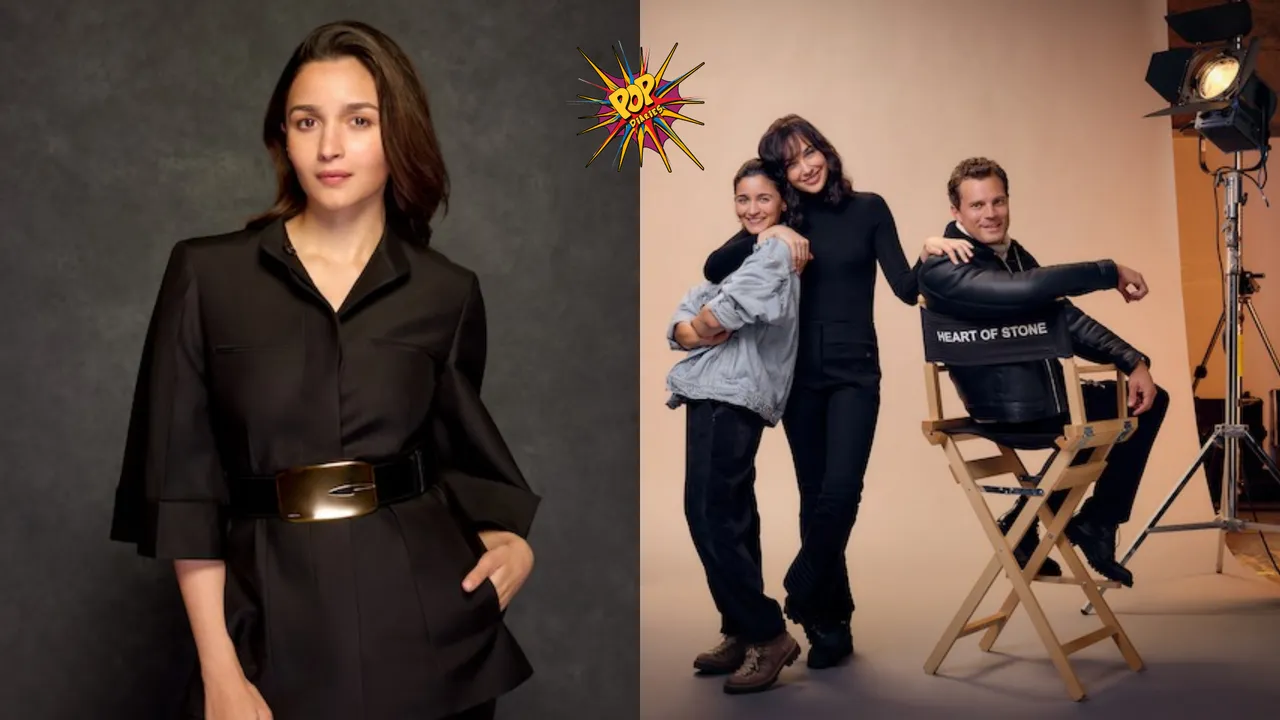 Alia Bhatt, the dynamic and versatile star of Bollywood, has carved a niche for herself with a series of remarkable performances. Alia Bhatt's journey in the film industry has been a testament to her dynamic acting skills, effortlessly embodying diverse roles from the invincible Gangubai in "Gangubai Kathiawadi" to charming audiences in a dark comedy with "Darlings," and now her success with "Rocky Aur Rani Ki Prem Kahani," Alia Bhatt's prowess as an actor, as well as her dual role as a producer and actor for "Darlings," continues to shine brightly. Now, with her upcoming Hollywood debut as a skilled hacker in Netflix's "Heart of Stone," Alia continues to showcase her unmatched talent, leaving audiences in awe of her ability to seamlessly transform into captivating characters across genres.
Portraying Keya Dhawan, a fiercely intelligent tech prodigy adopted by an Indian pharma billionaire after her parents' untimely death, Alia embraces this challenging role in a high-octane thriller exploring espionage and cyber warfare. With dedication and commitment to authenticity, her portrayal of Keya Dhawan, one of the world's most talented and dangerous hackers, is expected to captivate the global audience and cement her status as an international talent. As a single-minded and highly capable character, Dhawan's relentless pursuit to reshape global power dynamics and establish a new world order promises to be a riveting cinematic experience for viewers worldwide.
(This was recorded in 2022 and early 2023 before the SAG strike)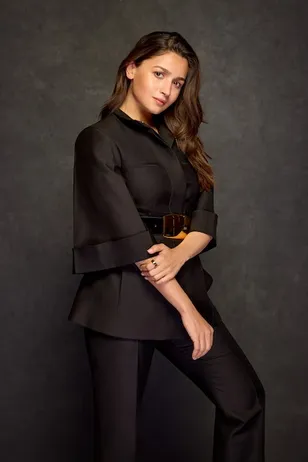 Speaking about her role in Heart of Stone, Alia Bhatt shared, "What's amazing is how the narrative throughout the world is changing. I've experienced that even back in India, where I headlined this film called Gangubai, which did really well in theatres and on Netflix all over the world. And this was a film that was headlined by a woman. We come from a certain school of thinking that a woman-led film in an action franchise won't do very well. But I think Gal shattered that myth when she did Wonder Woman. Because at the end of the day, it's all about the characters and what you're putting out there. So, similarly to HEART OF STONE, when we met and chatted about it, she said, "You don't really see a spy thriller action franchise that is led by women, so I wanted to start something on my own." I love that thought. It was so unique, relevant and current".
Through Netflix's global platform, Alia Bhatt's remarkable versatility as an actor will resonate with audiences worldwide. Embracing diverse roles fearlessly, she leaves a lasting impact by authentically portraying challenging characters. With Netflix's expansive presence, Alia's performances garner appreciation from a diverse audience, solidifying her status as a celebrated global talent. The synergy of Bhatt's acting prowess and Netflix's platform promises an enthralling cross-cultural experience.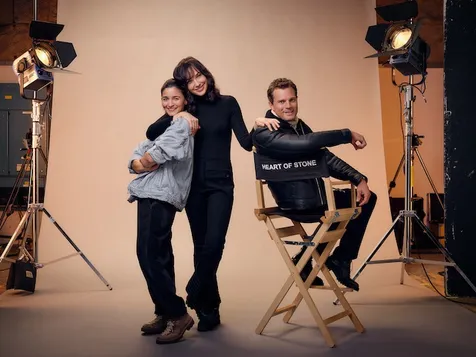 As "Heart of Stone" debuts tomorrow, 11th August on Netflix, fans worldwide are eagerly awaiting the exhilarating performance of Alia Bhatt, who stars alongside acclaimed global actors Gal Gadot and Jamie Dornan in this action-packed spy thriller. Just a day away from the release of the film the anticipation continues to grow as viewers prepare for a thrilling cinematic experience on the streaming platform.