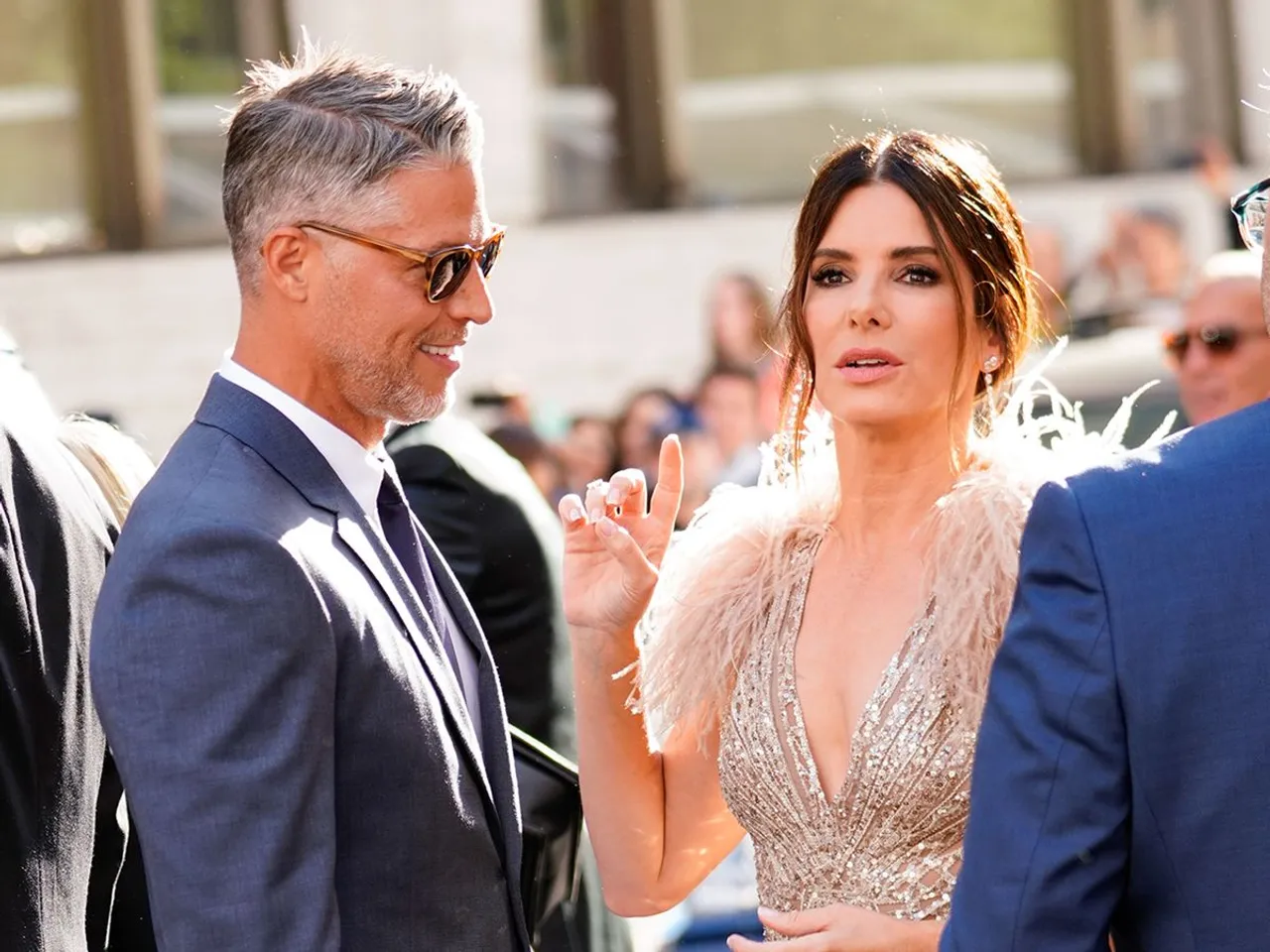 Actress Sandra Bullock has expresssed that she feels grateful for geeting people's support after the demise of her long-time patjner Bryan Randall. Bryan died on August 5 after a three years private battle with amyotrophic lateral sclerosis(ALS) he was 57 years old. As per the reports by People, Sandra has expressed that she has received "incredible outpouring of support towards ALS research since Bryan's passing". Als is a type of motor neuron diease that attacks and the nerve cells that control voluntary muscles.
Sandra's reaction to the support and donations made in honour of Bryan:
Sandra and Bryan's family has been receiving immense support post his demise and as per the report by Peopl, "It was very important to her that when she and his family made the initial staement of Bryan's passing, those who were on this journey with her and Bryan, from the begining, were recognized-with the Healey Center at Mass General leading the way. She is so grateful to all those who have doated and is happy that out of something so heartbreaking came someting so positive for others". 
The family had asked for donations instead of flowers to be made to the ALS Association and the Massachuseets  General Hospital. As per the report, An additional $50,000 donation was raised for the ALS Association from the donora in honour of Bryan.
Bryan Randall Died On August 5:
Bryan Randall's family released a statement and announced  about his death ear;ier his month and shared about his ALS battle. In a statement, his family wrote, "It is with great sadness that we share that on August 5. Bryan Randall passed away peacefully after a three-year battle with ALS. Bryan chose early to keep his journey with ALS private and those of us who cared about him did our best to honour his request. We are immensely grateful to the tireless doctor who navigated the landscape of his illness with us and to the astounding nurses who became our roomtes, often sacrificing their own families to be with ours".