There are still rising COVID-19 cases this year again and one of our favorite festival Holi is near. Every year we celebrate Holi with water and colours, but this year it seems impossible to celebrate with water and colours as gatherings are not allowed in order to maintain social distancing and to stop the risk of spreading corona.
You do not need to feel sad or unhappy about it as we have brought some innovative idea for you to celebrate a safe and colourful Holi differently!!
This year let's celebrate Holi with edible colours!!! You might be thinking how is that possible?? How can one eat colours?? But that is possible as you can celebrate it with your family by having some colourful dishes.
Here are some Holi special colourful dishes according to colour!!
1. Blue : Blue rice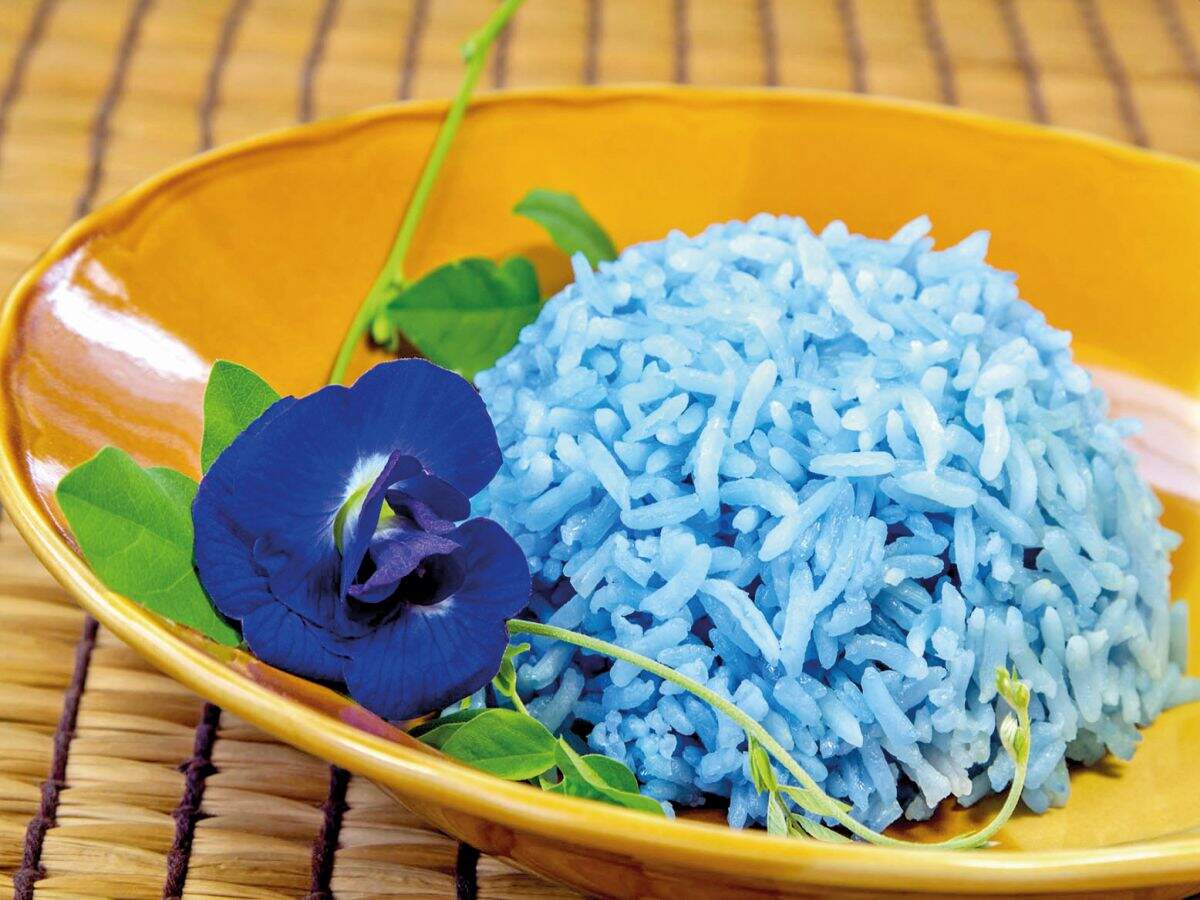 Blue rice is also known as Nasi Kerabu, is prepared using butterfly pea flower. You can consume this blue colour and enjoy your Holi.
2. Orange: Gajar ka halwa, jalebi or Motichur Laddo
Gajar ka halwa, jalebi, or Motichur Laddo are the best sweet dishes you can have as the orange colour. Let's celebrate Holi with a lot of sweetness.
3. Yellow: Puran Poli or Mango Ice cream
Puran Poli an Indian sweet flatbread and is mostly made during the Holi festival. You can also have Mango ice-cream as a dessert and enjoy your Yellow colour.
4. Green: Raw Green Mango Drink
Summer is the hottest season and also the season of mangoes. You can not only celebrate Green colour but also keep yourself cool by drinking chilled Raw Green Mango Drink which is mostly known as "Aam Ka Panna."
5. Red Colour : Red Karachi halwa
You can celebrate Holi by having Red Karachi halwa which is the most famous dessert of India and especially during festive occasions or special occasions. It soft and super delicious halwa.
6. Pink: Rose Rasmalai
You can celebarate Pink colour by adding Rose Rasmalai in your dessert list and have a sweetest Holi ever.
We hope this above idea of celebration holi brings prosperity and good luck in your life. Wish you A Safe, Happy, and Corona free Holi!!