Aamir Khan is one of those hard-working, dedicated, actor who comes with every powerful role as full of versatility as possible, and we love them always. As he never disappoints us because his every role speaks something, every role is different, and how can one opt for several characters everytime?
From emotional, totally funny, innocent, to aggressive Aamir Khan pulls off every character! So, we know every human has their idol's favorite roles, which we can't forget ever. Then, today on the occasion of superstar turning 56-year-old we'll look into his 5/6 roles which will stay FOREVER in our hearts.
Bhuvan in LAGAAN: Once Upon A Time In India (2001)
Villagers and him not to get a chance to pay taxes for some other years, Bhuvan accepted the challenge of cricket and fought for his villagers. Opting a typical village language was also tough, performing under the sun and how Aamir was great in his character other actors with him were too good, too. Bhuvan has inspired us, made emotional, laugh, dance, etc.
DJ in RANG DE BASANTI (2006)
One of the bestest films from Aamir's career, DJ is really special, who thought us to fight, win, sacrifice, be that best friend, make people laugh around us, enjoy our life, and whatnot. Their patriotism awaken moment in the film was unexpected which we cannot imagine in the generation of today, and they made us too much emotional through it and DJ's character has every emotion of life in him. Aamir has nailed it!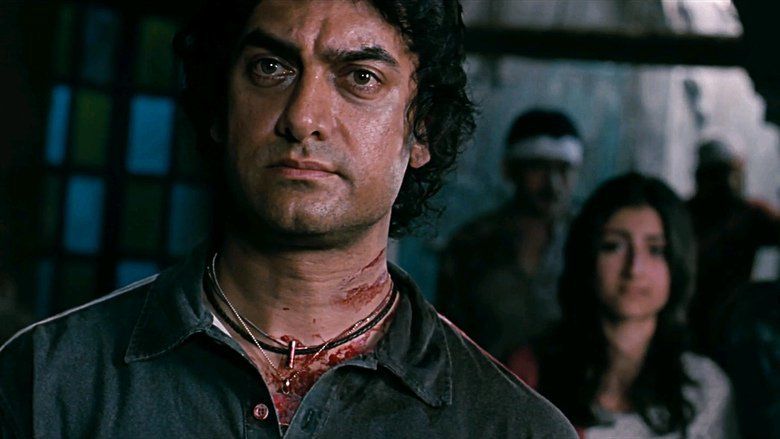 Sanjay Singhania aka GHAJINI (2008)
Though it's a remake, but! but! but! Aamir Khan has completely done justice to its original character, mind-blowing! Sanjay having a memory loss than too he is in a finding of his lover's killer is something that a true lover can only do. Sometimes without uttering a single word he has made us blown away with his acting. Can never forget this role of him, definitely staying in our hearts forever with his charming personality, psycho person, fighting sequences, wow!
Rancho in 3 IDIOTS (2009)
Rancho is one of the specials, no doubt. How dedicated he is, hardworking, too funny, loves to inspire/motivate people around him which is uncommon, a true friend, a true lover, and what not? One thinks he's a loser but proved to the one that he's higher than all. Rancho thought us to set our niche/example.
Wow, this role is unreal, an alien as a human has pulled off perfectly by Aamir. In one scene, where he talks to the God murtis (can call it as statues, maybe) had broken us down, are many emotional scenes, especially the climax, everything deserves a standing ovation. And the actor has shouldered up the whole movie is superb; PK is our cute boy whom we can never forget.
Mahavir Singh in DANGAL (2016)
A dad who's a champion in wrestling, is something that every girl needs a father like him, yes in this movie girls weren't interested but it is their dad who made them wresters. But every girl needs a father like him, who raises them up to fight with the world equally, prepare them to achieve something, and not just ask them to sit at home and get married. Every girl wants to be successful, independent, and fearless!  Maybe yes, through this film many might inspire to raise their girl child equally as a son; a girl is nowhere less than a boy if you raise them up perfectly.
I know there are many other roles, but these are very special ones and special films, always! And he is one of those actors whom we can never get bored of watching his flicks anytime, that is Aamir Khan! Every craft in his film wins hearts and never disappoints, especially his film's music touches our souls every time.
Sir? Keep inspiring us, keep entertaining, keep introducing ourselves with every emotion of life, you amazing! Hats off.
Here PopDiaries is wishing you, a very very very HAPPIEST BIRTHDAYs, forever!
And definitely, waiting here for your upcoming roles with some other mind-blowing contents. All The Best!