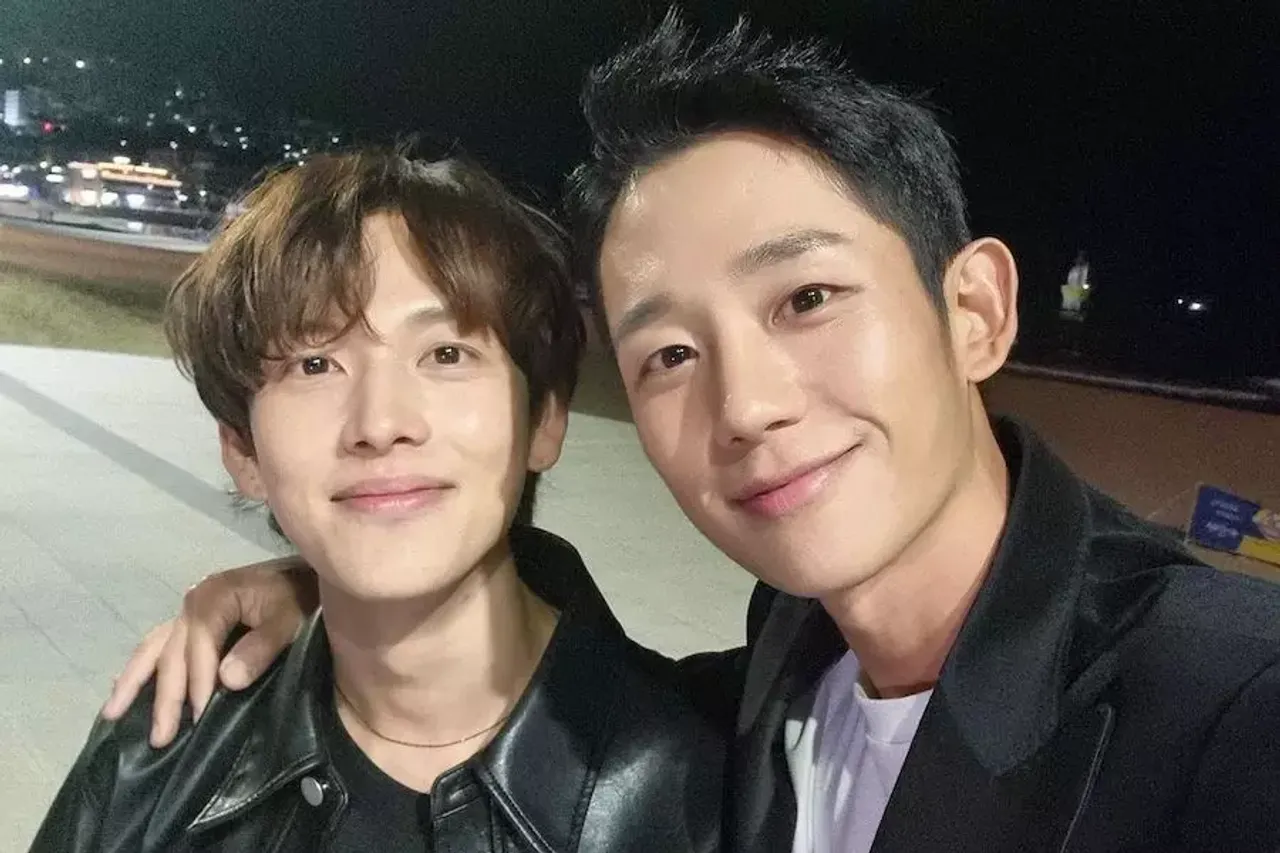 On August 2, it was announced that Im Siwan and Jung Hae In will be starring on JTBC's new travel variety show "Actors on a Journey". The program features actors Im Siwan and Jung Hae In, who were both born in 1988, traveling all over Scotland along with whiskey.
Known for being close friends and lovers of whiskey, the two will travel to Scotland, which is one of the locations with the greatest amount of whiskey produced.
On August 11, JTBC released the posters for the awaited travel series starring D.P. 2's Jung Hae In and Squid Game 2's Im Siwan. The posters showed the two close friends drinking and exploring Scotland while keeping a sweet smile on their faces. The fans loved their bond as they commented things like "Thank you for sharing and making our day happier" and "I can't wait to see you guys!"
Jung Hae In and Im Siwan Upcoming Travel Series:
Im Siwan and Jung Hae In are colleagues in the entertainment industry and are companions who were born in 1988. Together, the whiskey lovers visit Scotland, one of the biggest makers of whiskey. To display the appeal of being young people that they have never shown in their acting careers, they relax and enjoy their time together. The city is loaded with historical destinations and the two actors' Scottish voyages show the tremendous natural settings. From the perspective of MBTI, they said they complete one another and yet have their differences that come up during their journey. Im Siwan, who has magnificent English abilities, functions as a travel coordinator, openly chatting with local people in Scotland. Jung Hae In, similar to an older sibling, flaunts a friendly character and takes care of Im Siwan, displaying their chemistry in the episodes.
Jung Hae In and Im Siwan Dramas:
Jung Hae In recently acted in Dirty Play season 2 in his recurring character Ahn Jun Ho. He did a great job in the episodes as he grew into his character. The action scenes, high emotions and the ending- Jung Hae In improved even more. Im Siwan, on the other hand, has been casted in Squid Game 2. Fans were excited to see him return to a genre he is good at- suspense thriller. Known as a versatile actor, he has played a romance lead and then transformed into a villain.
 With this travel series, we hope to see them enjoy Scotland and rediscover themselves! "Actors on a Journey" will premiere on August 23.