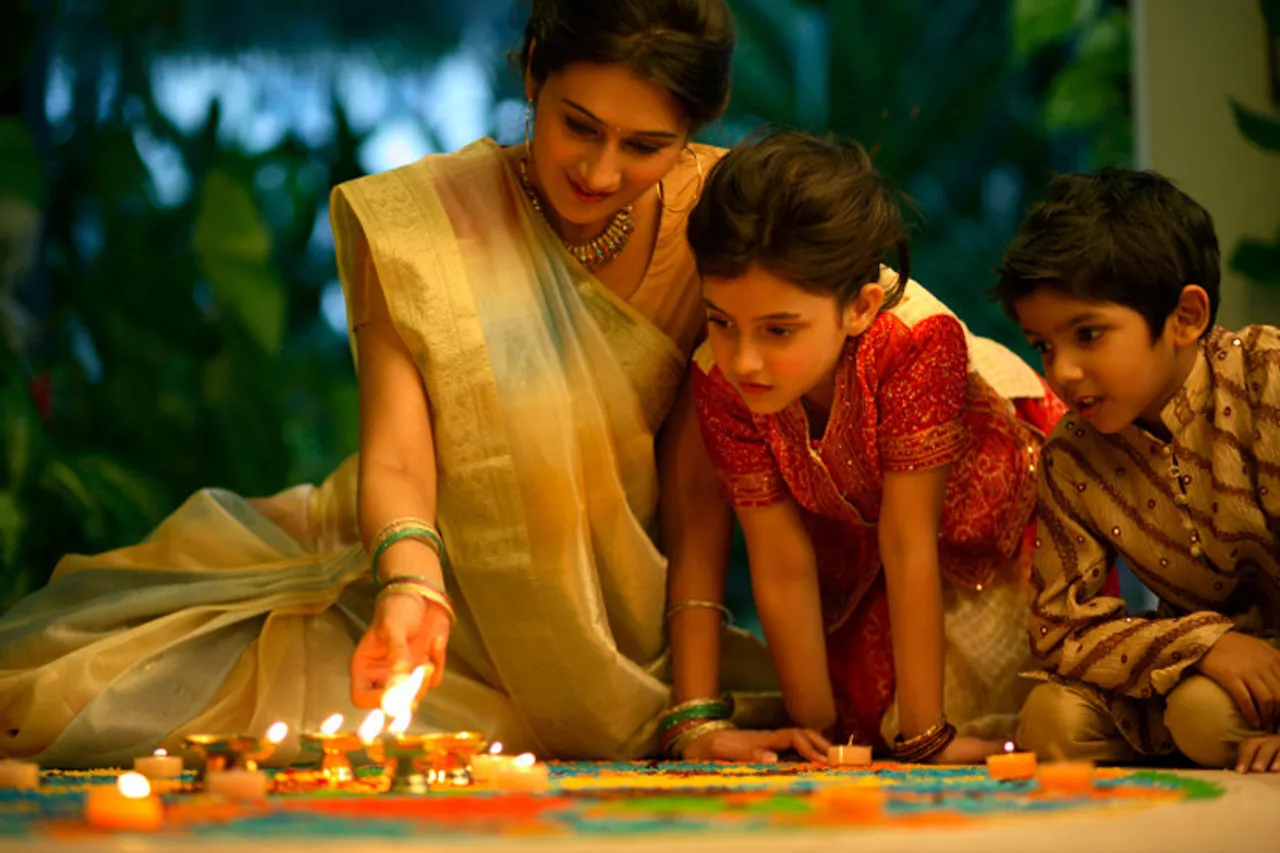 Diwali, a festival of light which brings people together to spread joy & emit lights within. The festival which is being celebrated for centuries in each part of India with their own set of rituals & cultures. If you are in the North India, you must be celebrating Diwali on Lakshmi Poojan if you are in South, Narak Chaturdashi comes in the picture. East celebrates Diwali with the Kali Puja while West is filled with all the enthusiasm for all the days.
But gradually as the digital age is surging ahead all these cultures are diving into each other & are observed and appreciated in all parts of India. With the thinking patterns youth is acquiring currently it doesn't really seem like they would perform some old rituals or even try to understand the logic behind it. But the reality is they are very enthusiastically following these rituals though not as they are but in a more innovative and new ways.
Lighting Oil Lamps (Diyas): A very old & standard Diwali ritual, Lighting diyas (oil lamps) it signifies the triumph of light over darkness and is a traditional ritual to welcome prosperity and happiness.
Eco-friendly Practices: But Gen Z is into embracing eco-friendly decorations like using LED lights, natural colors for rangoli, and promoting sustainable Diwali celebrations to reduce environmental impact.
Rangoli: Diwali without Rangoli? Doesn't really sound like a combination. Intricate, colorful patterns made on the floor using colored powders, rice, or flower petals. It's a decorative art form that adorns homes during Diwali.
Innovative Rangoli: Gen Z is using technology here! Creating digital or 3D rangoli using design software or innovative materials, departing from the traditional patterns.
Exchanging Gifts and Sweets: Gifting and sharing sweets with friends, family, and neighbors is an essential part of Diwali celebrations, symbolizing goodwill and affection.
Digital Celebrations: Utilizing technology for virtual gatherings, sending e-greetings, or hosting online pujas to connect with distant family members and friends.
Puja (Prayers): Families gather for prayers and perform traditional puja rituals, seeking blessings from deities for health, wealth, and prosperity.
Fusion of Cultures: Blending traditions by incorporating elements from various cultures, celebrating diversity, and embracing the festive spirit in a more inclusive manner.
The adaptation of Diwali rituals by the younger generation often involves a mix of tradition and modernity, finding innovative ways to honor and celebrate while incorporating contemporary approaches and values.