Fatima Sana Shaikh got two big releases last year despite being pandemic, one for OTT platform LUDO another one in theatres Suraj Pe Mangal Bhari. Since her debut as lead actress for a biopic film Dangal, she has become the favorite face for many brand endorsements, ads, casting for versatile roles as Sana is one of the very talented actresses.
Including her acting skills Fatima is a star with many facets in her persona, be it dancing, comic skills, fashionable, principled, who's serious with her work yet fun harder, etc. There are many qualities in this bunch of talented girls, who need to talk about.
From dancing boldly through a dance form called bachata to dancing crazily, Fatima is very good at dancing. Can't believe she's graceful with one of the hardest form Bachata, that's very hard to take up but by seeing her feels like she's doing with all ease.
checkout one video here:
Do you know? A fighter Dangal girl is very humorous in nature, her comic timing and skills are very fun to be around her. It's quite surprising and to feel good that a girl with a good sense of humor and this also belongs to Fatima.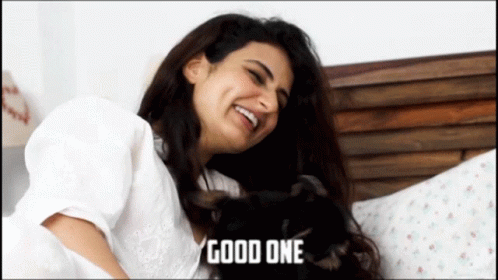 On the other note, the actress is very laid-back, quite easy-going, and yes someone who loves to have fun but when it comes to being serious at one point, she goes sincere with it. For example, all of her work that she presents make us feel like she much is so genuine to which the result is so appreciable.
Also, she's well principled which shows in her behavior and yet Sana is a strong believer too.
So, the confidence that she has within herself makes her stronger, as she has been facing all trolls, disheartened comments, not acceptable reviews then too Ludo actress has stood out bravely.
Suraj Pe Mangal Bhari actress has also been very conscious about her personality to be fit, who's always been in shape from her Dangal times. That movie made her lift heavyweights to put up that character, which made her image stronger.
Acting! Fatima Sana Shaikh has set up her niche with versatile roles in just a few films. Every movie has presented her in a different way, yes hats off to her script choices and putting out every role so naturally confident, right from her days of being a child artist till now.
Whoa, her fashionable skills are tremendous being bold in modern outfits of course yet she's valiant in sarees. From one piece to covering up with traditional attires Fatima aces every style with ease. Being a modern age of lady she's never been ashamed of coming out in sarees, which is very rare to see girls in sarees though they are married or not. Just her Instagram feed says it all!
Turning a year older today, the actress has made a mark for herself with very-very good movies and setting her own niche in the industry being different from others, has evolved a lot within herself.
Here PopDiaries is wishing a talented girl a very HAPPY BIRTHDAY!!!