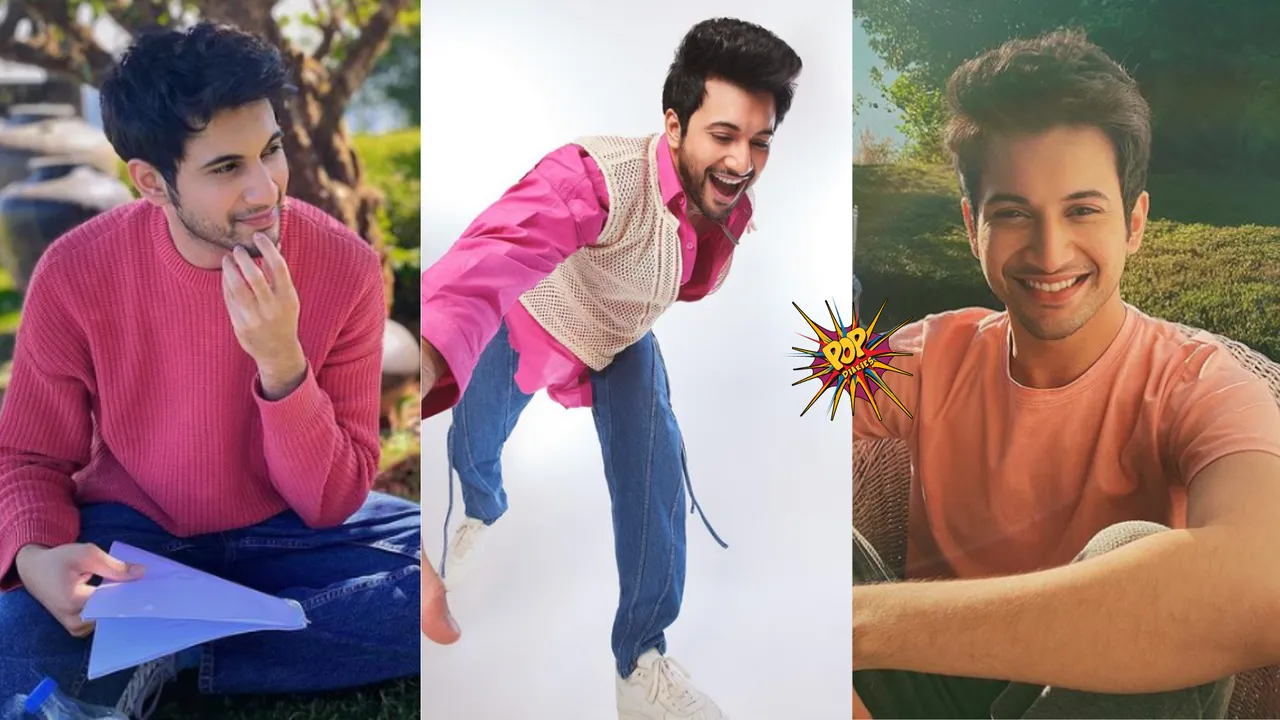 In a world where Barbie and Ken have become iconic symbols of fashion and style, it's no surprise that fans often look for real-life characters. The dashing Rohit Saraf is one such star who exudes Ken's charm, style, and charisma.
Rohit has won the hearts of many with his boy-next-door looks. Let's explore three times when Rohit Saraf embodies the essence of Ken to your Barbie. 
The Barbie Pink shirt:
Rohit effortlessly pulls off the "boy-next-door" look with a simple yet stylish pink shirt. Whether he's attending a press event or going out with friends, this outfit choice adds a touch of elegance and playfulness to his overall appearance. Paired with a white knit vest and blue denim loose-fit cargo pants, Rohit's pink shirt brings out a youthful charm. He can definitely be called the young Ken.
The Fuchsia Affair:
When the temperatures drop, Rohit proves that pink can be the color of coziness too! Sporting a snug pink sweater, he looks like the perfect winter companion. Whether it's a date night or a stroll through the park, Rohit's pink sweater exudes warmth and comfort, making him the ideal Ken for your Barbie on chilly days. 
Baby Pink Elegance:
Rohit's baby pink t-shirt look is all about effortless elegance. Whether he's attending a laid-back event or just hanging out with friends, this outfit choice portrays a relaxed yet refined vibe. The soft hue of the t-shirt complements Rohit's charm and brings out his casual style, making him the perfect match for any Barbie doll who loves a touch of sophistication with a hint of sweetness.
Rohit Saraf has time and again proved that men can embrace the colour pink with style and grace. From casual chic to winter warmth and effortless elegance, Rohit's choice of pink outfits showcases his versatility and fashion-forward sense. So, if you're looking for the perfect Ken for your Barbie, take cues from Rohit Saraf's pink fashion choices and let your style blossom with the playful allure of pink.