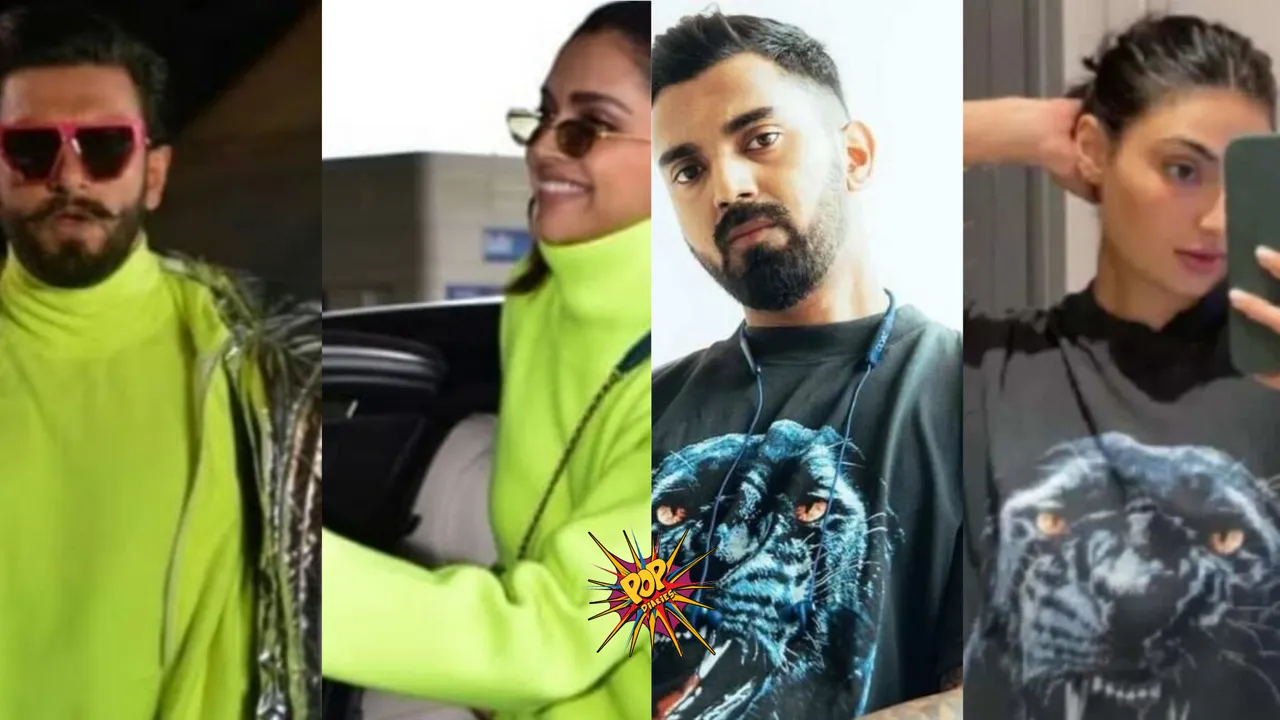 In the glamorous world of celebrities, fashion knows no bounds, and love often extends to sharing closets. These famous couples don't shy away from swapping outfits, proving that fashion is yet another way to express their affection. Let's take a look at some celebrities who borrow clothes from their partners.
ALSO READ: Pride Hearts! Chandrayaan-3: Big B, Shah Rukh Khan, Allu Arjun & More Indian Celebrities Pour In Congratulatory Messages For ISRO & India!
Have a look:
1. Anushka Sharma and Virat Kohli:
Anushka Sharma is known for her chic style, but she also enjoys raiding her husband Virat Kohli's wardrobe. She's admitted to stealing his t-shirts and sweatshirts, adding her own quirky flair to his fashion. Their shared sense of style is a clear hint of their deep connection.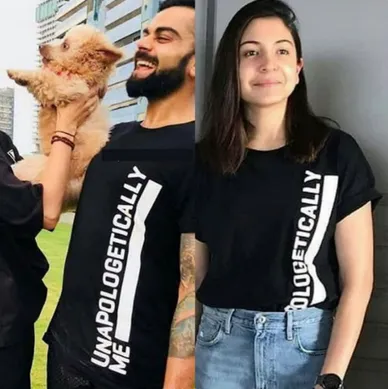 ALSO WATCH: Throwback Video Of Room Filled With KK's Enchanting Voice & Gulzar's Mesmerized Reaction!
2. Deepika Padukone and Ranveer Singh:
Deepika Padukone effortlessly pulls off any look, from ethnic to formal wear. When you're married to a fashion icon like Ranveer Singh, borrowing from his eccentric wardrobe becomes irresistible. Deepika once rocked a neon turtle neck sweater that was first spotted on Ranveer – a testament to their fashionable love.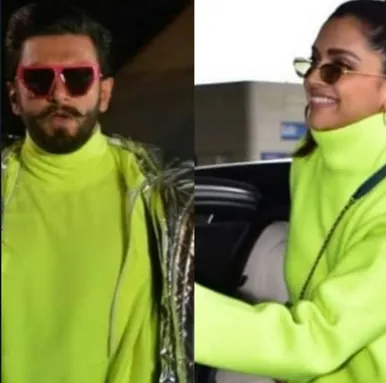 3. Priyanka Chopra Jonas and Nick Jonas:
Priyanka Chopra Jonas is a fashion icon herself, but that doesn't stop her from occasionally dipping into her husband Nick Jonas' closet. Her ability to surprise us with outfit choices extends to borrowing Nick's white sweatshirt, showcasing their sweet connection.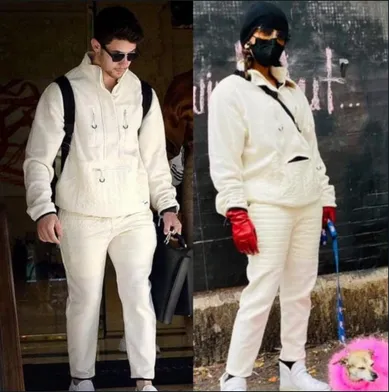 ALSO READ: 90s Much Loved Pair Raveena Tandon – Akshay Kumar To Reunite Again For THIS Film! DEETS INSIDE
4. Kriti Kharbanda and Pulkit Samrat:
Actress Kriti Kharbanda isn't afraid to borrow from her boyfriend's wardrobe. She was seen styling his yellow checkered shirt with her own twist, pairing it with a black tank top and black shorts, proving that sharing is caring.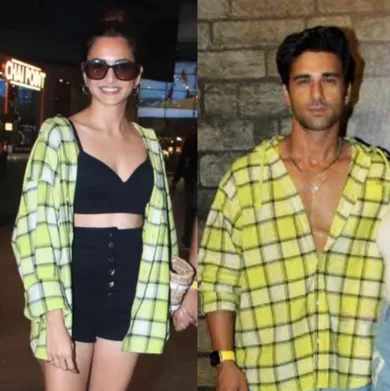 5. Athiya Shetty and KL Rahul:
Cricketer KL Rahul and actor Athiya Shetty share not just love but fashion choices too. A fan club noticed that they both rocked the same black T-shirt with a tiger design. Their matching style reflects their close bond.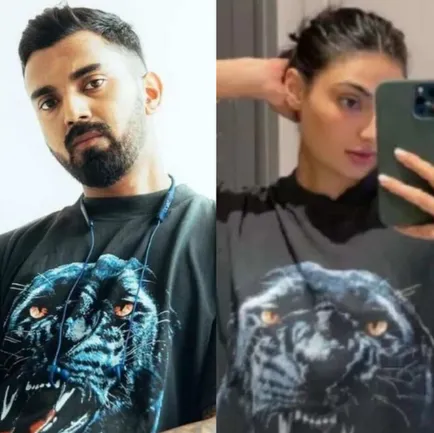 In the world of celebrity relationships, sharing clothes becomes a unique expression of love and style. These couples demonstrate that fashion transcends gender and that borrowing from each other's wardrobes is a delightful way to connect on another level.
ALSO READ: Victim Of Cybercrime, Shabana Azmi Files Complaint