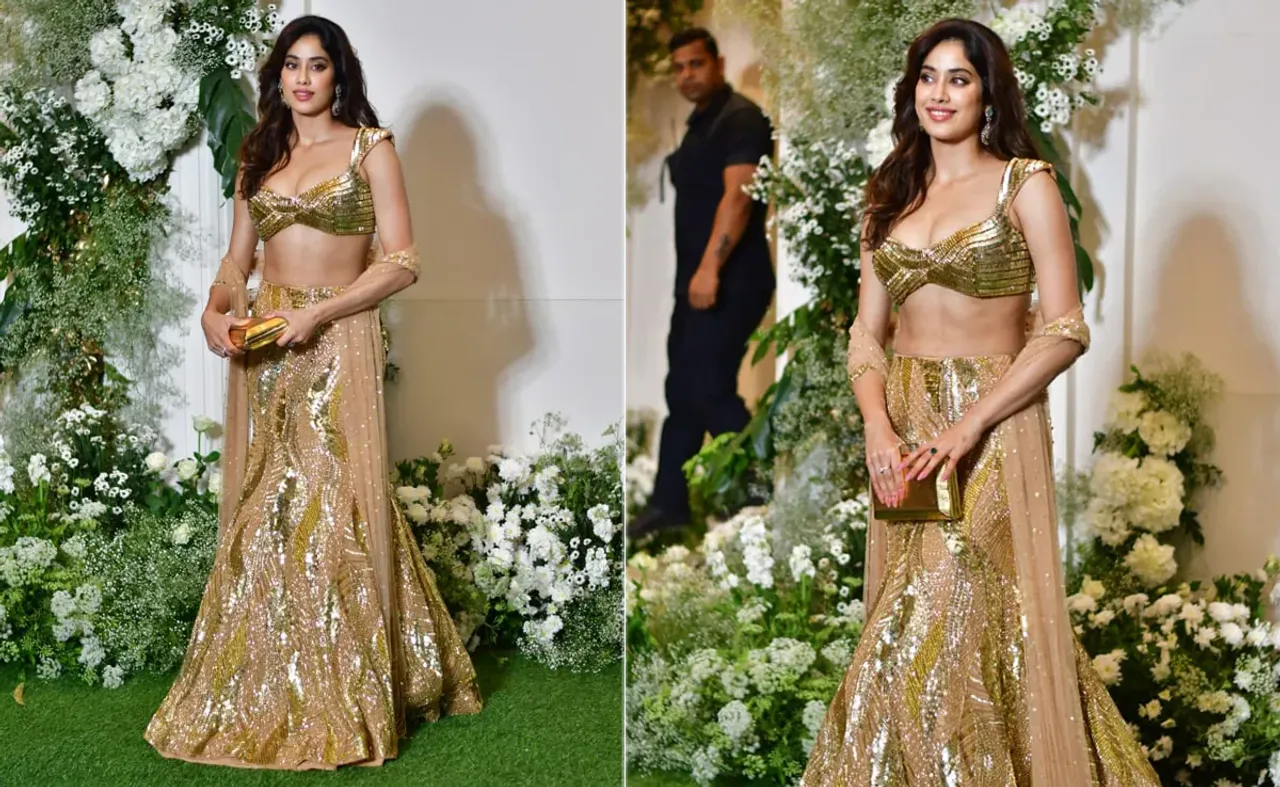 The festive of light and prosperity is here, we have brought you the ultimate traditional and ethnic style  inspired by Bollywood actress for this festive season. From Sonam's silk-saree look to Janhvi's oh-so-bold attire, Take a look at the glamours and chic outfits of Bollywood Diva's, that might help you style your look this Diwali. 
Sublte-Elegant Lehenga look:
Katrina Kaif's subtle gold-brown Sabyasachi lehenga at a Diwali party, is one of the best pick for this Diwali. Lehenga's are never off the market, and for those you want to keep their look simple yet elegant can always take an inspiratin from Katrina's gold-brown lehenga look. The subtle shades of brown-gold and the floral embellishments added charm to her look. This look gives you the perfect diwali vibes.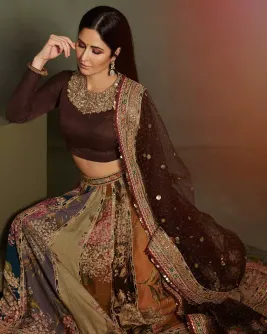 Tale of saree:
Saree's are never out of fashion and when it comes to festival season, sarees are the safest yet the most fashionable choice for your look. This Diwali you can choose to wear a traditional-ethnic saree with a twist in it.  Sonam's gold tissue saree paired with embellished and puff-sleeve deatiled blouse from Manish's Diwali party can be your style for diwali. The gold tissue saree style outfits does not just give you a traditional look but it also brings out elegant and glamours look out of your attire, It's perfect for those who wants traditional yet a glamours attire for diwali.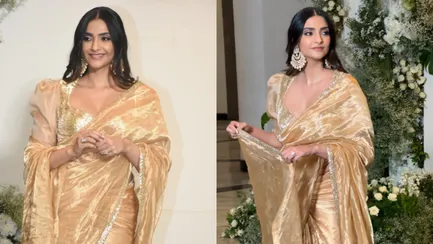 Glitz and Glamour:
Diwali is all about lights and prosperity and for the one's who want to go all out in styling their look this diwali. Can opt for Janhvi's glamours golden-lehenga attire from Manish's diwali party. For all those who wants to add a bit tadka to their tradional look can opt for her dazzling gold-esemble lehenga. The outfit is loud,bold and blinky and gives the total festive vibes, Janhvi's outfit is made of intricate sequin. Fashion mongers who want stylist blouse can take an inspiration from Janhvi's low-cut sleeveless choli that has a traditional cuts yet adds a modern and sensual edge to the look.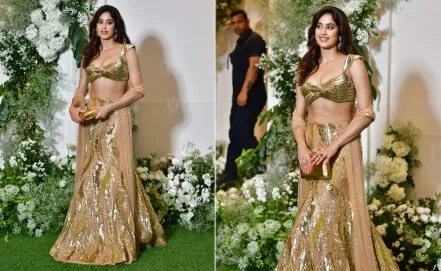 The shades of pastel:
Pastel is the color of season, right from the weddings to festival look, pastel color can never go wrong when it comes to fashion and style. For those who want to wear a sublte color attire this diwali can always go for pastel color outfits be it lehenga, saree or suit. Tamannaah Bhatia's shimmery lilac and blue pastel color saree at Manish's diwali party is one of the best options for those who want glamour yet a sublte look for this festive.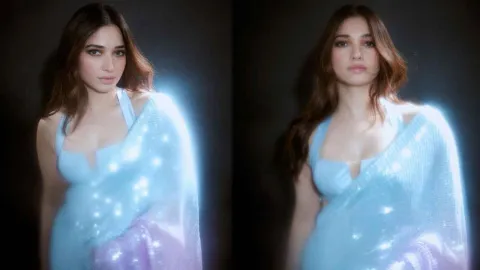 The Sharara look: 
Sharara are the latest and most trending style in the market. This festive season you can choose to wear sharara, it will give your look the perfect blend of style and tradition. For those who want to wear glamours yet comfortable outfits for diwali can always go with Sharara, it's easy to wear and carry and it also gives you an ethnic look. Just like Aishwarya, who choose to wore a red-color sharara set for Manish's diwlai bash.