Denim on denim is a fashion trend that has evolved over time, and in Bollywood, leading ladies have embraced it with style and confidence. These actresses have demonstrated the versatility and chic appeal of the double denim look. Let's dive into 5 Bollywood actresses who have confidently rocked the denim on denim trend.
Sonakshi Sinha
Sonakshi Sinha has consistently pushed the boundaries of fashion and we are loving her unique take on denim on denim. In a matching set of jacket and jeans, combining denim blue and green hues with ripped detailing, Sonakshi showcases her impeccable sense of style.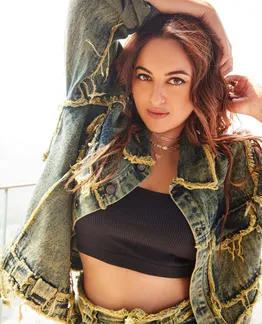 Kriti Sanon
Kriti Sanon in a blue and black denim corset paired with matching jeans and black boots looks styling and bold.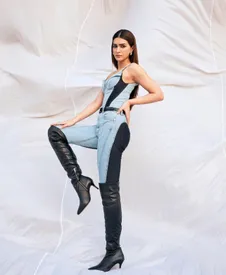 Deepika Padukone
Deepika Padukone kept it classic with a blue denim jacket and jeans, proving that sometimes, simple is stunning.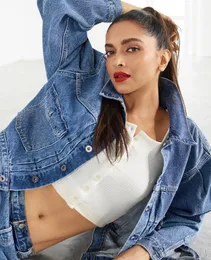 Katrina Kaif
Katrina Kaif opted for a denim shirt paired with denim shorts, creating a laid-back and effortlessly cool style. Her casual yet chic approach to denim on denim is truly inspiring.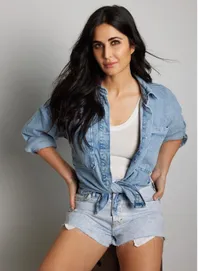 Divya Khosla Kumar
Divya Khosla Kumar's choice of a denim corset with denim flare pants adds a touch of glamour to this trend. Her stylish ensemble showcases how denim on denim can be both fashion-forward and sophisticated.