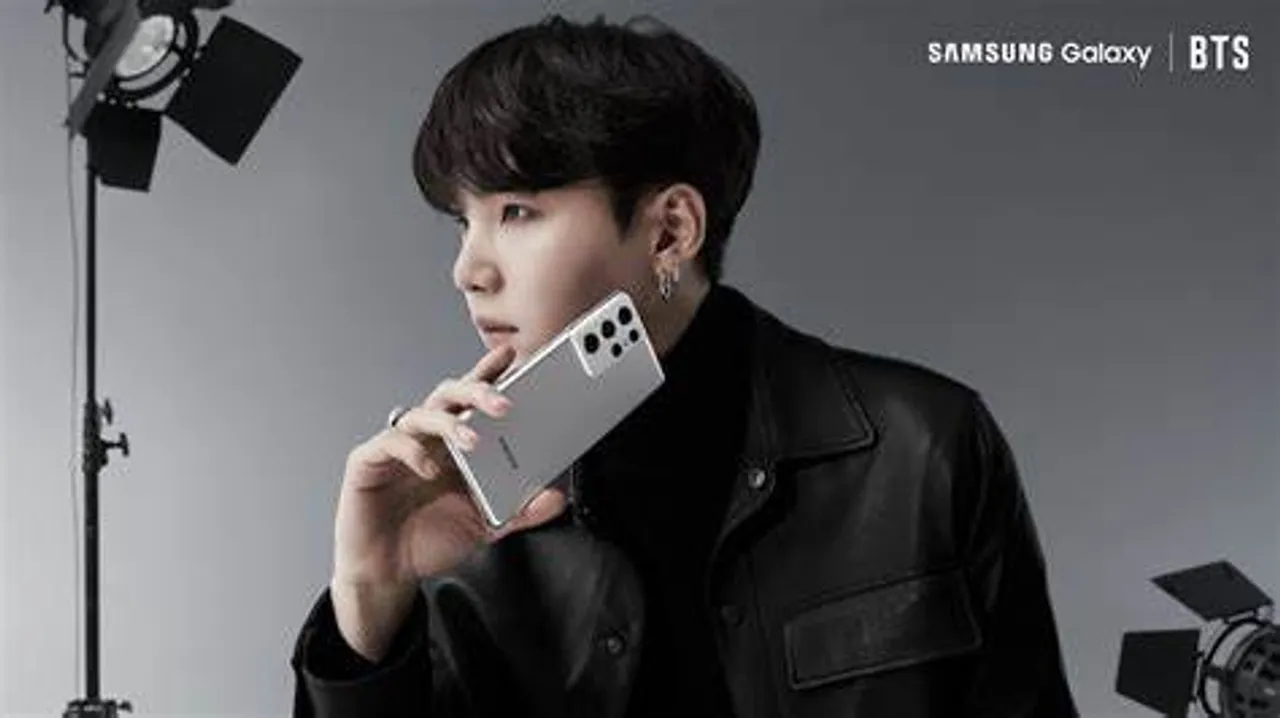 Recently, at the  Samsung Galaxy Unpacked, K-pop megastar SUGA made an epic appearance and blew everyone away with his signature style and a few choice words - no iPhone, only Galaxy!
Samsung Makes a Stand
Samsung's mission statement of ambition and innovation permeated through the promotional event, as SUGA  spoke out about Samsung's decision to ratchet up its commitment to quality phones. Samsung made a bold statement that it was putting its faith in its brand with this lobbying of the Samsung Galaxy S21 Ultra and S21+ models.
SUGA & Samsung – A Power-Couple
It's no surprise that SUGA was chosen to represent Samsung during Unpacked, as the singer has a fanbase worldwide that reached more than 10 billion streams on Spotify. Having the promising young artist promote the device was, therefore, an inspired choice by the company and further shows their commitment to working with local talents and interlacing their products with K-Pop.
The Verdict?
The audience had an overwhelmingly positive response to SUGA's appearance and the emphasis on Samsung's commitment to no iPhone, only Galaxy. The release of the phone with the preorder options and deals was successful, and the newest S21 generation of Galaxy devices was a hit.
The Takeaway
SUGA and Samsung's collaboration highlights the importance of both the artist and the device itself. Samsung's emphasis on its brand assets was clear with the call to arms for quality devices with no need for an iPhone. 
With SUGA's signature style, Samsung reached new heights and the release of the S21 was a success as fans chose to pledge their allegiance to Samsung's iconic phone. Now, it's up to other companies to follow suit and pursue similar strategic partnerships with influential artists.