Now that you have grown up, a sleepover with a bestie might seem a bit childish. Back in the day, it was a common thing, a rite of passage for all BFFs who would hookup for an all-girls' night. Organize a late-night themed party, enjoying way beyond midnight and our inner child capers would take over thereon. Ah, those were the days!
But now, with our hectic schedules, especially when most of us are in the 20s and we are working, a sleepover seems to be a distant idea. But hey, we are not old and we are still not married, then it's not impossible. However, there is one problem.
Back in the day, when you or we were children our idea of a sleepover would be watching cartoons or horror movies all throughout the night. But as adults, these things seem to lose their charms. We have other fetishes now. No, not those naughty ones. But the ones that are important to us. So what are those ways in which we could engage ourselves with our bestie? Here are a few suggestions
Watch A Horror/Thriller Movie With A Blanket Tent Or Fort On Your Head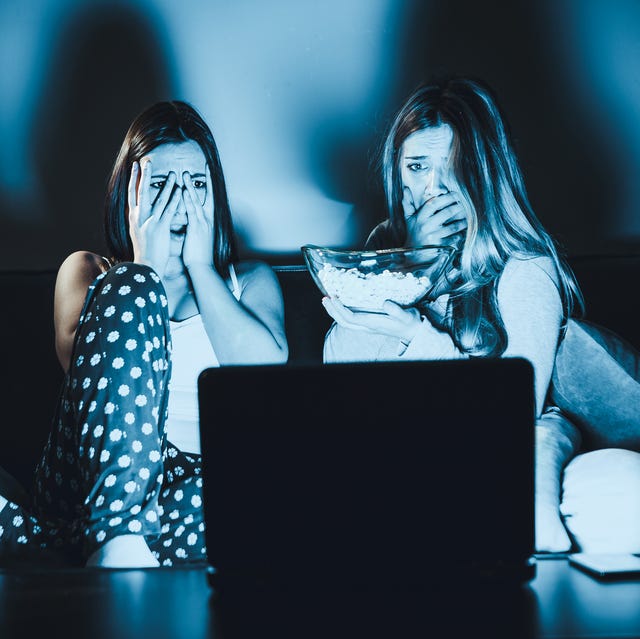 This is what we would do as children, built a tent of sorts with a blanket, switch off the lights, take the popcorn and watch the movie. You have to sort of do the same thing. Only this time around, you could make a fort out of the blankets, bring in the beer and cook some home-style fried chicken and make a throne out of the pillows. Make sure you have chosen the best horror/thriller/slasher movies to go along with it.
Manicure And Pedicure Night
Girls love to have a night-out which has a beauty enhancement theme to it. But why am I recommending this to you? After slogging long hours in the office, you need to have some sort of relaxation. Why don't you and all your besties gang up and give each other manicures and pedicures? Wouldn't that be a great idea? If you want, then you can even give massages to each other. That is your choice.
Strip Poker
Card games are popular choices. But now that you have grown up, make sure the games are competitive. Try out your hand at blackjack, poker or other games that help you to rack your brains. To add something to the stakes could make it more fun. Why not try Strip Poker and go as far as you can with the cards.
Mock Cat Fight(Erotic Themed)
This one is for the girls who love to square off in the middle of the ring. Lay all your mattresses and fight each other in seductive pieces of lingerie. Believe me, it will remove your awkwardness and channelize your inner animal.
Hot Tub Hawaii
You could choose an indoor theme or outdoor theme and just get into a hot/cold water tub and chill out with your besties.
Jungle Exploration
This is one which suits the boys more than the girls, but I would label myself a sexist fart if I have written that. Nowadays, girls are way courageous than boys, so just grab a flashlight and carry a stick or a gun and explore a jungle of your choice. If one of your friends stays out of town and near the woods, then choose that location preferably, because it would be handy in case of an emergency. Carry some sandwiches in case all that hiking makes you hungry.
Karaoke
Singing is something most of us like. Let out your inner singer, even if you are tone-deaf, just croon whatever you want to on a no-holds-barred Karaoke night.
At The Pub
What's better than getting drunk. I would recommend Tequila shots because they are hot. But if you are experimental, then it's better you choose gin and vodka or any cocktail of your choice.
Pole Dancing
There are many mock pole props, which one can fix in their homes and go wild dancing all night on it. So slow and seductive, but in the midst of your group of besties.