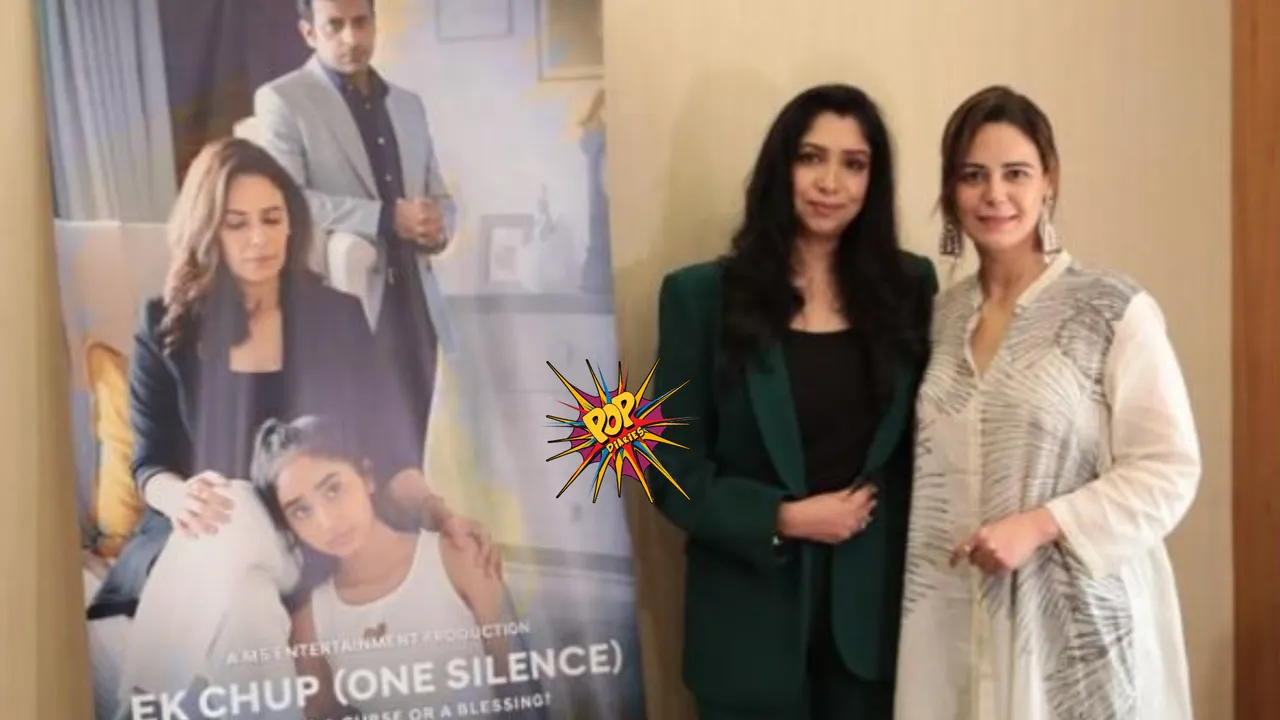 Writer and Director Sonya V Kapoor is enjoying critical success for her short film Ek Chup starring Mona Singh, released on Hotstar earlier this year. The film was produced under her banner, M5 Entertainment which is now gearing up to become a content powerhouse. As a writer and director, Sonya is looking forward to continue telling stories that need to be told today and establishing herself as a powerful voice in the film world.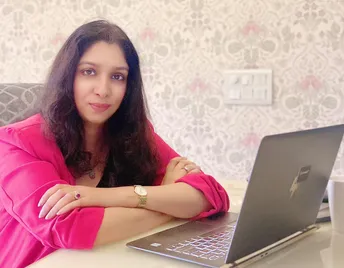 1. Your last film Ek Chup did really well, and it is available on OTT. When did you start developing this film? Can you talk about your process as a writer/director in general as well? 
The story of Ek Chup came to me during the lockdown since it was something that was highlighted and became obvious in a patriarchal society like ours. With no help, we could see how the entire responsibility landed on the women of the house. Domestic violence came to the fore at this time as well, where it wasn't just something that happened in the lower strata but also in houses around us. This was the seed of the idea that became the premise for Ek Chup because these women had no support and nowhere to turn at a time like this, and I knew that had to be presented in a way that more people at large engage with the content hence its a quirky film but hopefully with a cause.  My process as a writer/director is that I list down the ideas that I am keen on, and then I figure out the beginning, middle and end. Even if it's pointers, I get the structure down on paper and then start fleshing it out. Since I'm a writer and director, it's easier for me to visualise and write, which helps me as a director. As a director, I practically break down the scenes, and step-by-step storyboard, check locations and keep moving right till the end.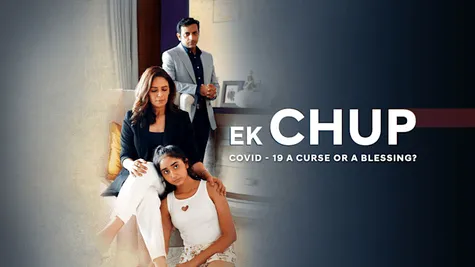 2. Directors run a tight ship on set; what is your approach? What is it like being on a project that is helmed by you? 
I like to be a very amiable, calm and happy director on set. There is a lot going on in the director's mind about what they want to achieve, but if the planning is concrete and everyone on set is aware of their responsibilities, then it works out really well. I give a lot of freedom as long as we, as a team, achieve everything that was planned for the day. Mine is a collaborative approach as compared to an authoritative approach; hence it has to be a balance. It is a creative project. It has to be fun, and whoever is working on the set has to be passionate about the project. To sum it up, everyone on my set has to be aligned on what needs to be achieved, and the entire process is collaborative, fun and result oriented. I avoid last-minute stress, and I believe that everyone on the team at the end of the day brings so much to the table that the film will only be better for it. 
3. What drives you to make the films you do? If you had to distil it down to a single motivating force, what would that be?
My single motivating force is my passion for watching films, creating stories and entertaining people via this medium. And while entertaining them, if I can inspire the audience or even make one person think about the message of the film, that makes it worthwhile. But it all boils down to the passion for weaving and telling stories and even being entertained by them.  
4. Who is another director whose work has recently blown your mind? 
Many directors inspire me; name one most recently is the Canadian director Jean-Marc Vallée. The way he makes his films is amazing, and one of his recent creations is Big Little Lies. Another one is Greta Gerwig, who directed Lady Bird and now Barbie, the way she handles regular topics with beautiful insights blows my mind. In India, I love the work of Hansal Mehta and Sujoy Ghosh. It's a mix of directors that I admire. 
5. What stories do you really look forward to telling, and what can we expect from you in the near future?
The stories that I would love to tell are the ones with female protagonists and ones that have not yet been seen and must inspire and entertain people. Right now, since the lens of storytelling is skewed to male protagonists, I hope to carve out this niche within this framework. Of course, at the end of the day, the aim is to do interesting and entertaining stories in the near future and put them out into the market for people to enjoy cinema.