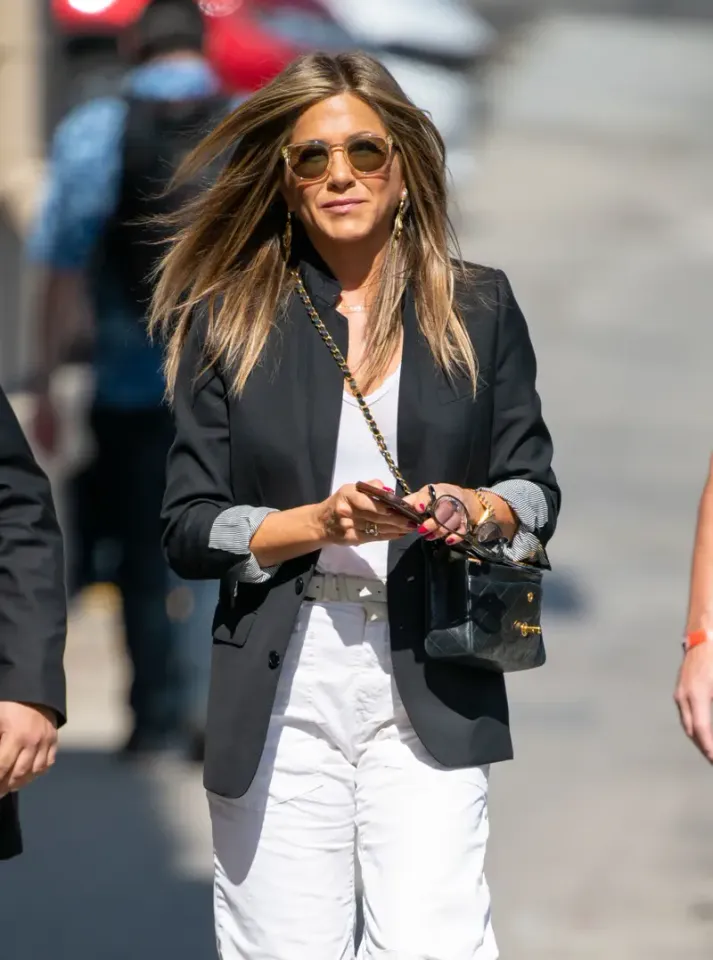 Sitting down with Allure, Jen revealed that she spent years "trying to get pregnant," and described it as a "challenging" period of her life.
"I would say my late 30s, 40s, I'd gone through really hard shit, and if it wasn't for going through that, I would've never become who I was meant to be," she said, noting that she tried "everything" to get pregnant, including IVF and "drinking Chinese teas."
"It was a challenging road for me, the baby-making road," she went on, before later adding, "I would've given anything if someone had said to me, 'Freeze your eggs. Do yourself a favor.' You just don't think it. So here I am today. The ship has sailed."
Jen went on to note that her private fertility struggle was made all the more difficult due to the "years and years" of media speculation around why she didn't have children — something that began almost two decades ago, after she and Brad Pitt got divorced in 2005.
After Jen opened up about her struggles with fertility last year, she was met with heaps of support from internet users worldwide, many of whom suggested that she deserved an apology from the tabloids who'd relentlessly fueled the narrative that she'd actively chosen not to have kids.
And much like her fans, Jen has received heaps of support from her nearest and dearest over the years — including her close friend Adam Sandler.
For those who don't know, Jen and Adam go way back. After meeting in their early 20s, the pair went on to form a wholesome friendship that has truly withstood the test of time.
And during a new interview with the Wall Street Journal, Jen revealed that Adam and his wife, Jackie Sandler, send her a bouquet of flowers every single Mother's Day in order to show their love and support.