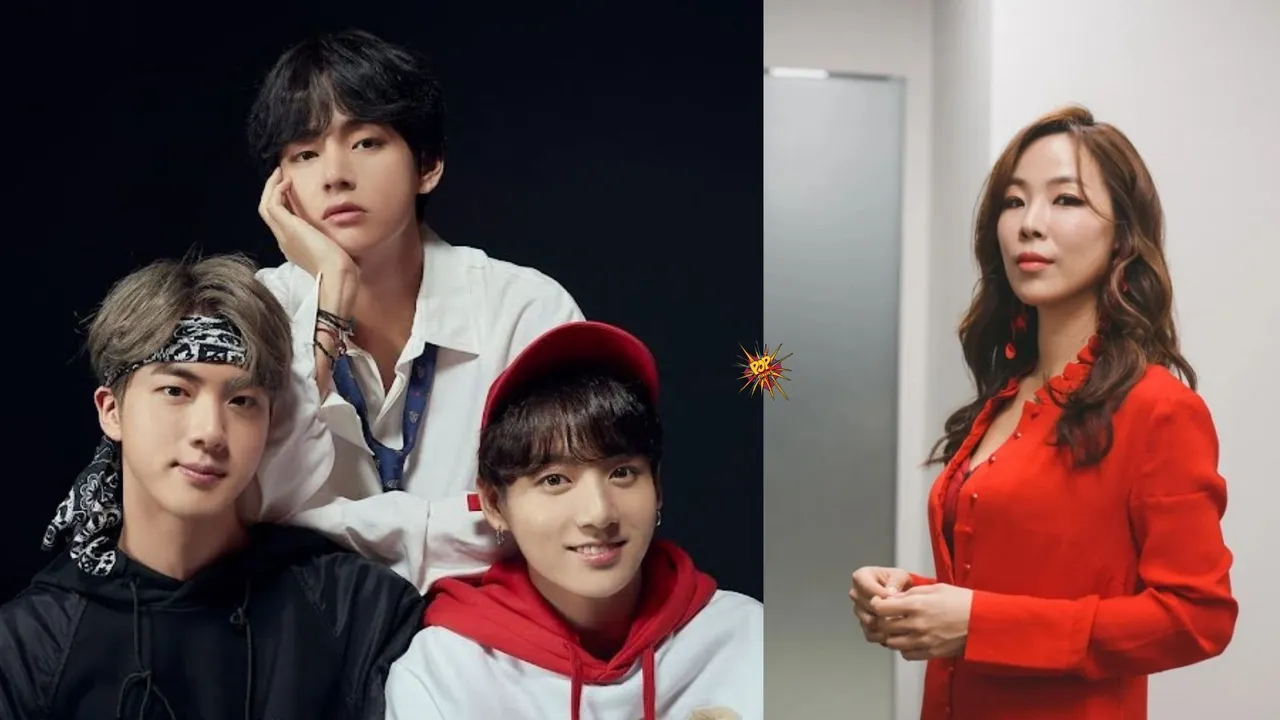 In a candid interview with Korea Now, CEO of WIP Company and renowned vocal coach, Kim Sung Eun, opened up about her remarkable journey working with some K-pop's brightest stars, notably iconic members of BTS. Her heartwarming account sheds light on the dedication and charm of these global sensations.
Before BTS skyrocketed to fame, Kim Sung Eun had the privilege of collaborating with three of the group's members. While she briefly worked with the talented dancer and maknae, Jungkook, her time with V was more intermittent. However, it was Jin who emerged as the student she taught "steadily and for a long time."
Jin, the eldest member, became synonymous with his "steady and persistent effort." Kim Sung Eun was in awe of his unwavering commitment, not only during his training but even after his dazzling debut. As a trainee, Jin's determination knew no bounds. He would send messages to his vocal coach at the uncanny hour of 3 AM, teasingly suggesting he'd "touch base" at 4 AM. There was even a playful incident when Kim Sung Eun dozed off after one such late-night message, leading Jin to humorously "grill" her about her "laziness."
The enduring connection between Kim Sung Eun and Jin extended beyond training. Even after his debut, she maintained sporadic contact with the dedicated singer. Jin continued to update her on his training progress through voice recordings, a testament to his unyielding commitment. In these updates, Jin would boast about how he could now effortlessly sing songs that once posed challenges during his trainee days.
Kim Sung Eun was deeply touched by Jin's unwavering dedication, as he spared time from his demanding schedule to refine the songs he had worked on as a trainee. His relentless pursuit of excellence left an indelible mark on his vocal coach.
Speaking about BTS as a whole, Kim Sung Eun was effusive in her praise. She attributed her fondness for the group to their tireless work ethic and kind personalities, affirming that they are not only exceptional artists but also extraordinary individuals. She concluded with the sentiment that they are "so great" as both musicians and people.
Kim Sung Eun's sentiments about Jin's kind personality are not isolated. In a 2016 interview, she described Jin as an "incredible person" who continued to extend concert invitations to her, both in Seoul and abroad.