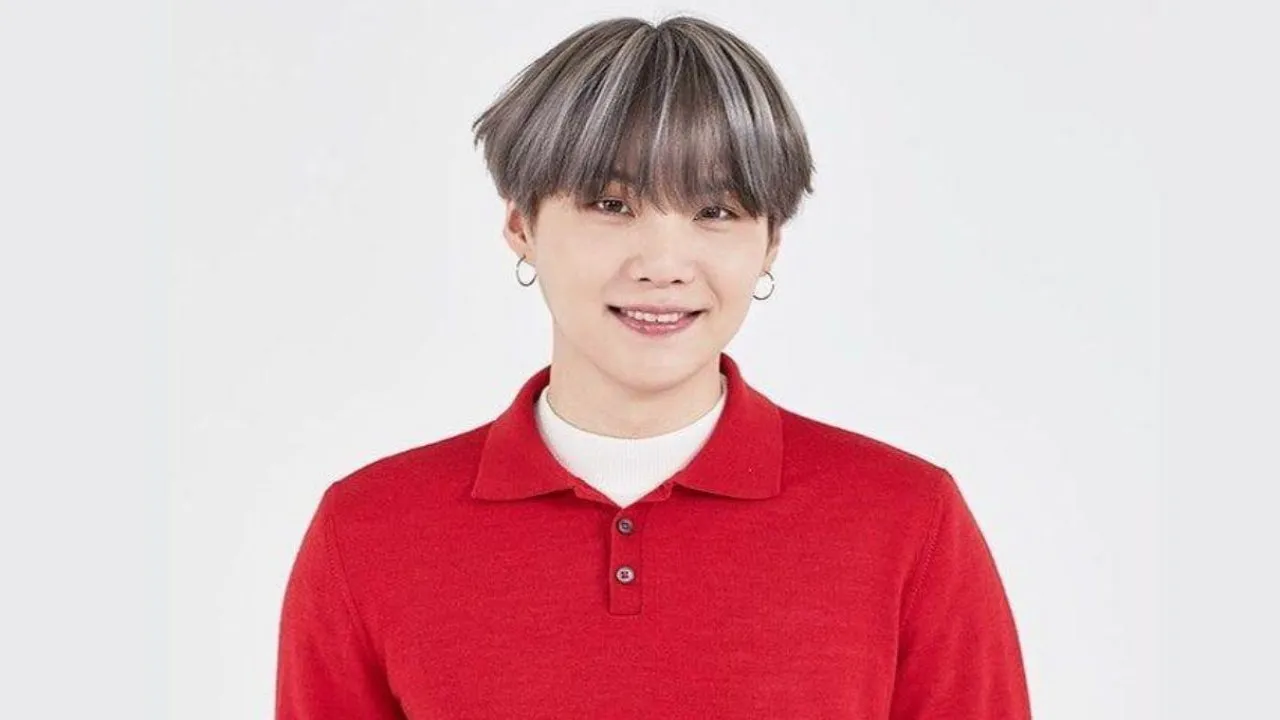 BTS rapper Suga on Friday began his military service, following the footsteps of fellow group members Jin and J-Hope. As earlier informed by BTS agency BigHit Music, there were no official events held for Suga's send-off. However, Suga chose to leave a note for his fans before beginning his service.
Taking to Weverse late on Thursday, Suga penned a note. He wrote, as translated by X user @BTStranslation_, "Hello. This is Suga. I came to give (you all) my greetings! I've been able to come here (so far) because of ARMY, you all. And now the time has come."
He also added, "I'll come after finishing my service well sincerely. Beware of the chilly weather from the season changing to autumn. Let's keep being healthy and let us all meet in 2025! ARMY!!!! Always, thank you and love you (smiling face emoji)."
Earlier this week, BigHit Music announced that Suga will enlist for mandatory military duty on Friday. The statement read, "There will not be any official events taking place on the day he starts his service or on the day he enters the training camp. We kindly ask fans to refrain from visiting Suga at his workplace during the period of his service. Please convey your warm regards and encouragement in your hearts only."
The renowned Japanese composer and musician, Sakamoto shared a personal connection with the BTS members through their mutual love for music. He had previously praised SUGA's passion, skills, and talent in music.
Sakamoto and SUGA had a private meeting in September when SUGA visited Tokyo. Despite their brief encounter, the two artists were able to bond over their shared love for music and composing. In his Shincho essay, the 71-year-old artist spoke highly of his admiration for the K-pop idol, highlighting SUGA's dedication to music.
On April 2, after the sad news of the legendary Japanese composer Ryuichi Sakamoto's passing, BTS' SUGA took to his Instagram story to share a heartfelt farewell message for the artist. It was evident from SUGA's message that he held immense respect and admiration for Sakamoto.
Miu Sakamoto, daughter of the late Ryuichi Sakamoto, shared a heartfelt message for SUGA on her Instagram story, expressing her warmest wishes as he embarks on a new chapter in his life. Addressing SUGA affectionately as "Beautiful Yoongi-san," the Japanese singer conveyed her enduring gratitude for the love he had shown to her family. She went on to express her desire to make the most of her life, ensuring that when the seven members reunite in 2025, she can take pride in her accomplishments and once again be a part of the fandom's shared love.