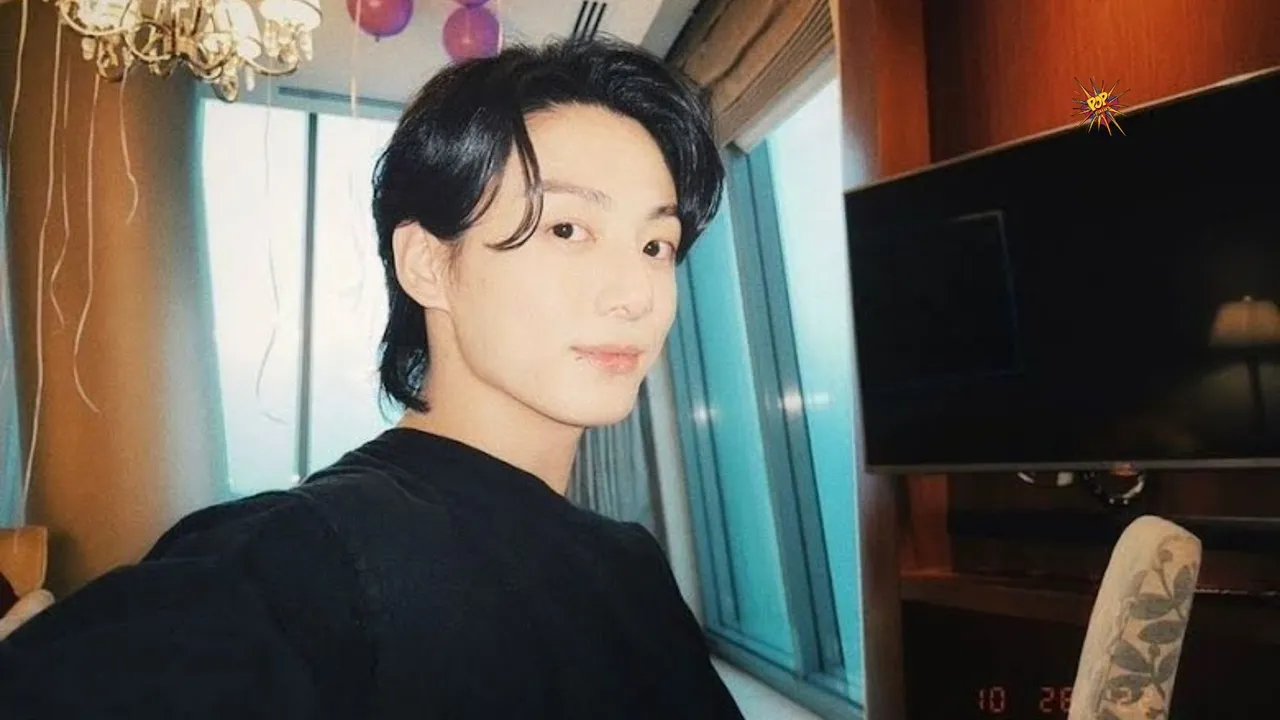 BTS's Jungkook, the beloved golden maknae of the global sensation, recently found himself at the centre of mixed reactions among fans after a video emerged of him greeting fans during an overseas schedule. The incident shed light on the delicate balance between fan adoration and privacy.
Jungkook was spotted at Incheon Airport, en route to an undisclosed overseas engagement. His camera in hand hinted at potential travel content to share with the ever-enthusiastic BTS ARMY. The idol's dedication to connecting with fans is no secret, and this glimpse into his overseas venture only fueled excitement.
However, a video posted on October 17 (local time) captured fans waiting outside Jungkook's hotel. When the idol emerged, he graciously greeted them with a princely bow, displaying his characteristic humility and warmth. Many fans applauded Jungkook for his kind gesture and the fans for their respectful conduct.
Omg! Our beloved Jungkook❤still humble and sweet🥰😍😘 https://t.co/RlAEgLJBi6

— Jkforeverinmylife💞 (@Jkforeverinmyl1) October 17, 2023
Jungkook is so polite!
The way he reveres the armys... pic.twitter.com/7hEwD2aOLQ

— 국민~ jmtober (@tothemoon_jimin) October 17, 2023
Despite the heartwarming scene, the majority of fans couldn't help but express concern about the circumstances surrounding the video. The fact that fans were waiting outside the hotel was swiftly labeled as "sasaeng behavior," a term associated with invasive and inappropriate fan actions. While Jungkook was composed and cordial in his interaction, this aspect of the encounter raised eyebrows.
What the fuck ??? This is sasaeng behaviour stalking him in front of his hotel and lobby ? Where the fuck is your brain ? Asshole ??? https://t.co/l2tuiGgSne

— 𝖛𝖔𝖚𝖟𝖒𝖊𝖛𝖔𝖞𝖊𝖟🧚‍♂️ (@0901mygjjk) October 17, 2023
you're camping in front of his hotel waiting for him to get back and he's still kind enough to say hi these people need to *** https://t.co/ns5ONHg366

— noora (@loonarmyphobia) October 17, 2023
This is creepy they need to leave him alone why they're infront of his hotel where he is staying ?? Same like sasaeng behaviour..
🤮 https://t.co/sAufcFnYzC

— 𝕲𝖔𝖑𝖉𝖊𝖓✨️𝕴𝖘 𝖈𝖔𝖒𝖎𝖓𝖌 ²⁰²³/¹¹/⁰³ (@minyoongiten16) October 17, 2023
Jungkook, known for his honesty about respecting his privacy, has always maintained a delicate boundary between his public and private life. While he was willing to greet fans, it was not surprising that many ARMYs were disheartened by the video and the invasion of the idol's personal space.
The incident serves as a reminder of the complexities surrounding the relationship between idols and their fans. While admiration is at the core of this bond, respecting boundaries and an artist's need for personal space is equally vital. Jungkook's response, though warm and considerate, ignited a debate about the fine line between fan interaction and sasaeng-like behaviour.