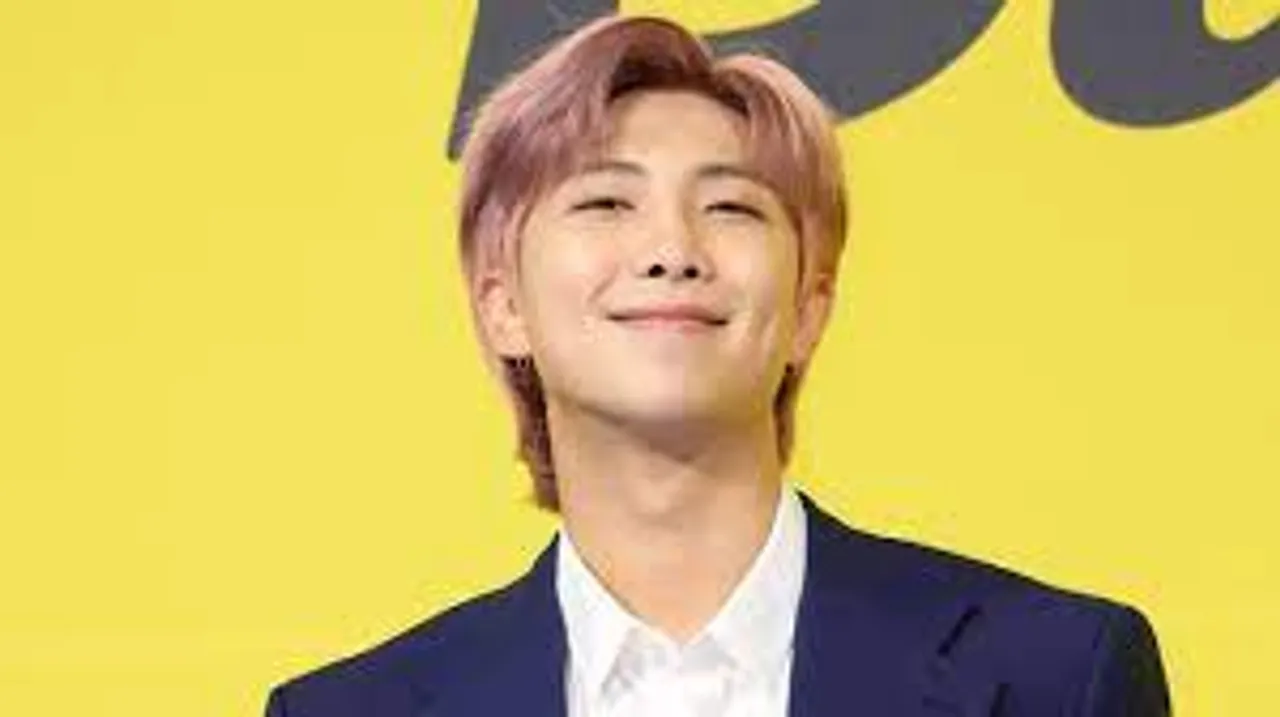 BTS' front runner, RM, that is, Kim Namjoon will be clocking another year in a couple of hours. RM, fondly known amongst the BTS Army as Joonie will turn 29. And like they do with each of the members, the BTS ARMY has planned a lot of things to make this day memorable for RM. The handsome hunk is known for sending healing messages to the ARMY. He is the spoiler king and also adorably known as the God of destruction. But most importantly his lyrics, music and emotions move ARMYs like nothing else. And not to forget, his buffier physique. 
Some of RM's Cutest and Funniest Clumsy moments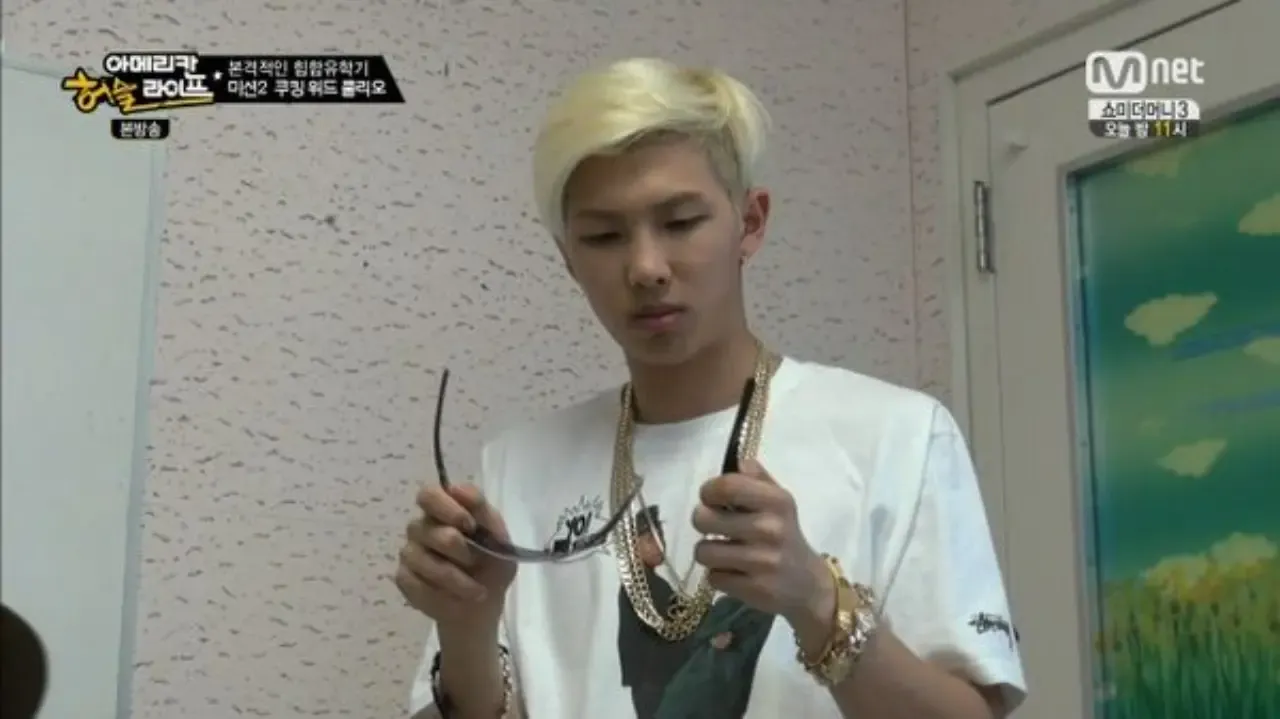 Kim Namjoon is an ace when it comes to breaking things as soon as he touches them. If there ever existed a 'clumsy' Midas touch, it would have been invented by RM. How he broke this brand new pair of sunglasses within seconds remains a mystery for ARMY till date.
While shooting for a music video, Namjoon was supposed to slam into the phone booth in mock frustration. However, he ended up doing it with such vigour that the phone prop positioned inside fell to the floor - and he ended up unravelling the chain.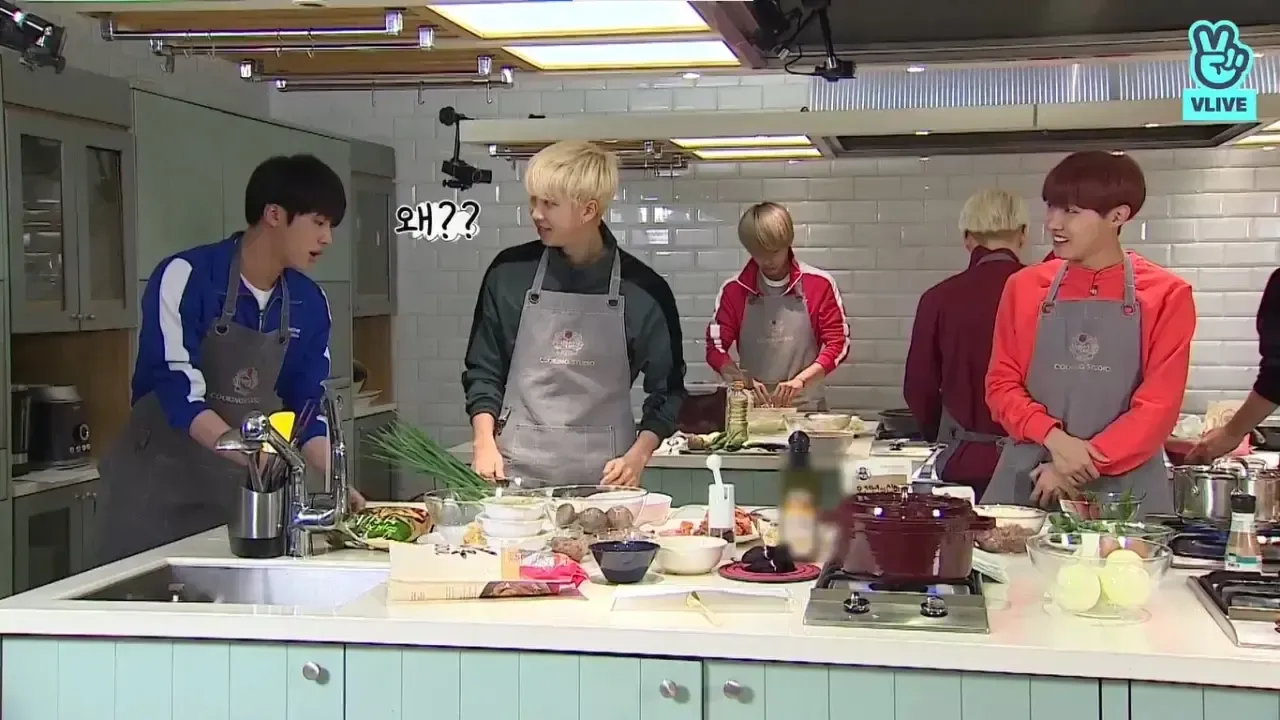 Some of Namjoon's most iconic clumsy moments have been witnessed in the kitchen. In this cooking-themed Run! BTS episode, he tried to strain noodles by putting his hands into the boiling water. No wonder Jin looks so agitated!
Let's check out the special surprise planned by ARMY for our leader RM:
BTS' ARMY have started a thread on account of Namjoon;s birthday of his best memoies so far. Let's  check out the some of the tweets by ARMY:
💜BTS is/in Art💜

Happy Birthday, Namjoon! 🐨🎉🫶

ART USED: Peinture 130 x 89cm, 25 novembre 1950, Pierre Soulages#BTSisinART #BTS #BTSFanArt #KimNamjoon #RM #김남준 #RMDay #HappyBirthdayNamjoon @BTS_twt pic.twitter.com/9Owm6Cek4G

— BTS is/in Art (@Maerlyn8_BTS7) September 11, 2023
♡ thank you for being born namjoon. happy namu day♡

HAPPY BIRTHDAY NAMJOON#bestmomentswithrm #joonember pic.twitter.com/YcuGy61zef

— BTS⁷_JIMIN¹³♡LAYO( ꪜ )ER (@apobangpopurple) September 11, 2023
#bestmomentswithrm #joonenmber I love him so much he is the best indeed💜 pic.twitter.com/TacITQPfqR

— Sandy. Happy Namjoon Day 💜 (@san18693) September 7, 2023
he's perfect.<3 #bestmomentswithrm #joonember https://t.co/onv1s8kQdv pic.twitter.com/wz43schpwB

— 💜 (@xosarahya) September 7, 2023
Him just saying I love you 💜🥺#bestmomentswithrm #joonember https://t.co/i6fJgLZazk pic.twitter.com/BkRNXJYCeq

— 프리티 💜 (@misox_ot7) September 8, 2023
when namjoon chose BTS without hesitation#bestmomentswithrm #joonemberpic.twitter.com/gNsTGbQyX7

— best moments w RM (@btsbestmoments) September 11, 2023
We cannot leave out this iconic Namjoon pic.twitter.com/13J7m1IEEk#bestmomentswithrm #joonember https://t.co/uDeqpH1btQ

— Kana⁷|| ʟᴀʏᴏ(ꪜ)ᴇʀ 🐶|| Joonday coming 🎉 (@serendiuphoria) September 11, 2023