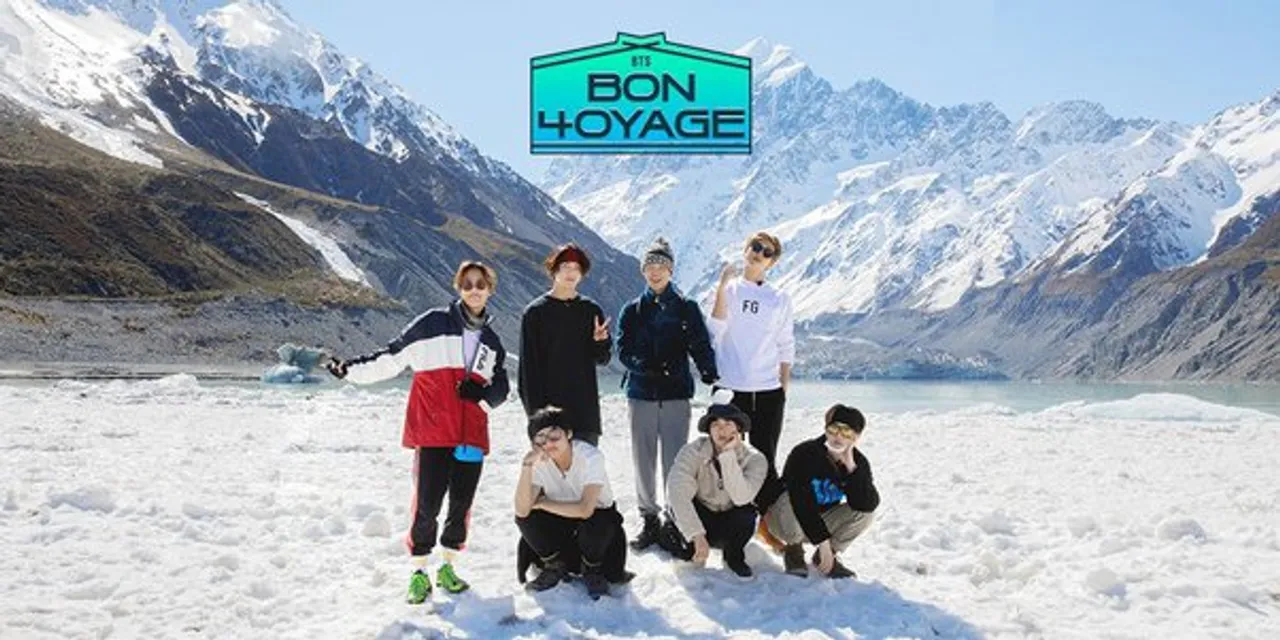 On September 4, BIGHIT MUSIC released the new teaser for Suchwita starring BTS' V aka Kim Taehyung. He is the last member to appear on the show. Fans were glad to see Taegi (Taehyung and Yoongi's name) enjoying their time together. SUGA and V's back and forth was likewise anticipated. When SUGA inquired, "What did you think of the long message that I sent with the words 'I love you'?" V proclaimed, "I didn't believe you're the sort of person who might say such words," making everybody laugh around him.
Later, V also said that they had not watched an aurora together so Yoongi promised that once the group was together, they would go on a trip together. He pointed out the Bon Voyage staff was there too so it seems like the fans might get a new Bon Voyage soon, which is a travel and vacation series with the BTS members traveling to different places around the world. The episode will be out on September 11 at 10 PM KST (6:30 PM IST).
BTS' V's recent activities:
 tvN's You Quiz on the Block released a trailer for V's appearance through its YouTube channel on September 3rd. In the video, the BTS member was sporting a blonde haircut and a white suit, and MC Yoo Jae Seok exclaimed that he looked like a prince. Ahead of his solo debut that came 10 years after his debut, V further shared that he recorded it at Jungkook's house. Moreover, V said that he likewise truly enjoys trotting and, surprisingly, sang a verse of the song on his own. V, on the other hand, chatted about his audition and how his friend was the reason why he became a BTS member. He also participated in SBS' Running Man. V visited the Running Man cast and walked the red carpet on a rainy day in the preview video. At the point when the members lauded V's appearance, V joked that they advised him to dress like a rich man. V exploited the feverish situation and told Ji Suk Jin, "Your nose hairs are sticking out," making him snicker much more.