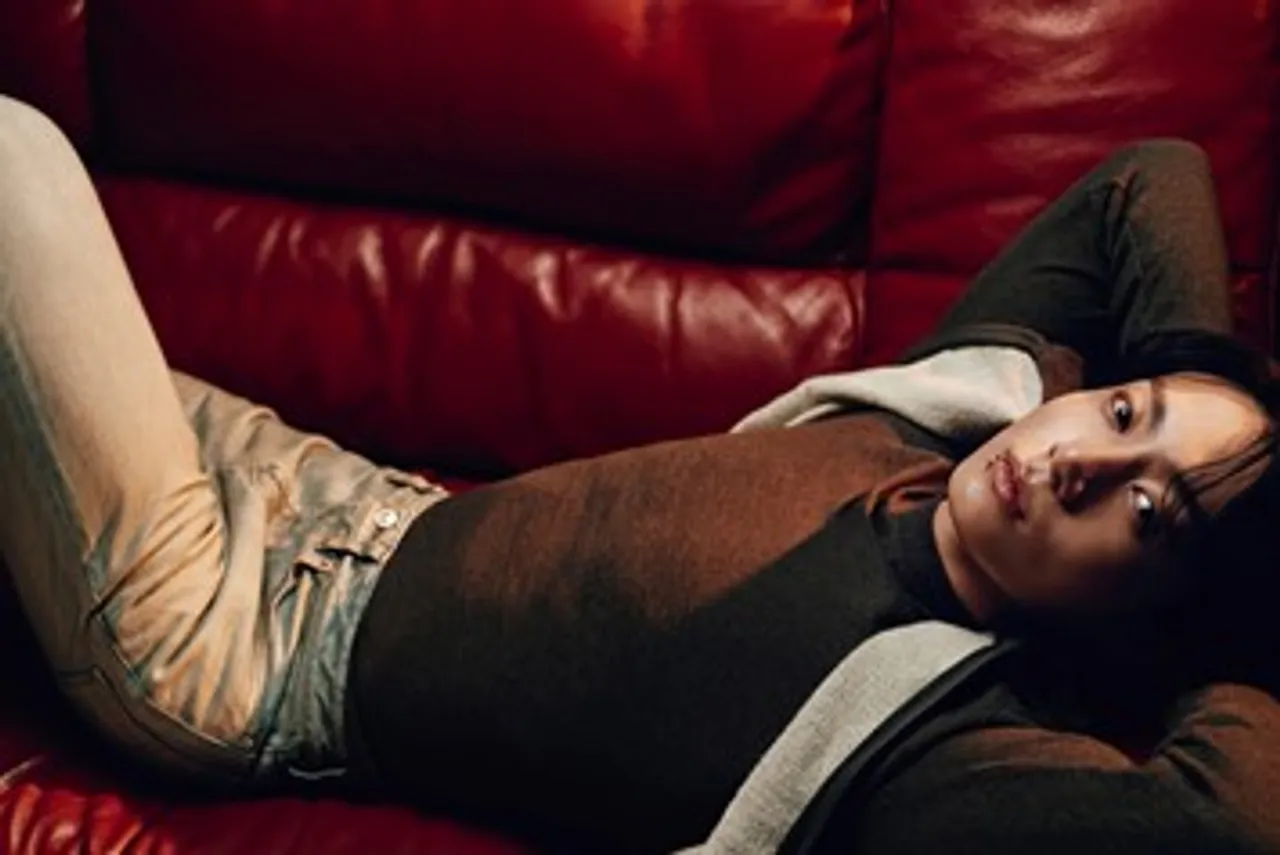 On a wet British summer's day, a north London studio is bustling with around 40 people, all here for the star at its centre: Jung Kook. Beyond his boundary-breaking career as a member of BTS, this shoot, for the cover of our Autumn 2023 Beyond Borders issue, marks a milestone in this journey as he (literally) takes the wheel to shift gears into his soloist era. Released only a few weeks before this photoshoot, "Seven", the first track from this new era immediately ricocheted him to number one on the Billboard Hot 100, becoming the fastest single to exceed 100 million streams on Spotify, and setting the stage for a promising solo debut.
 "It was important for me to show how much I've grown as a solo artist through taking on new challenges," Jung Kook explains to Taylor Glasby, "rather than staying in my comfort zone or settling for the things that I was used to. I wanted to fully explain that to my fans." Its success has only strengthened the quiet confidence of the BTS maknae (youngest member), whose charisma pulls all around him into his orbit. On what would be an intimidatingly large set, Jung Kook moves through looks styled by Dazed fashion director Imruh Asha with ease, a process captured by Campbell Addy's lens, and marked by playful fistbumps with movement director Yagamoto after each successful shot.
Here's what happened behind the scenes of the cover shoot:
Netizens are in a frenzy thanks to BTS Jungkook's latest photo.
In the weverse post, a netizen uploaded a photo of Jungkook that he posted on a private messaging app to his fans.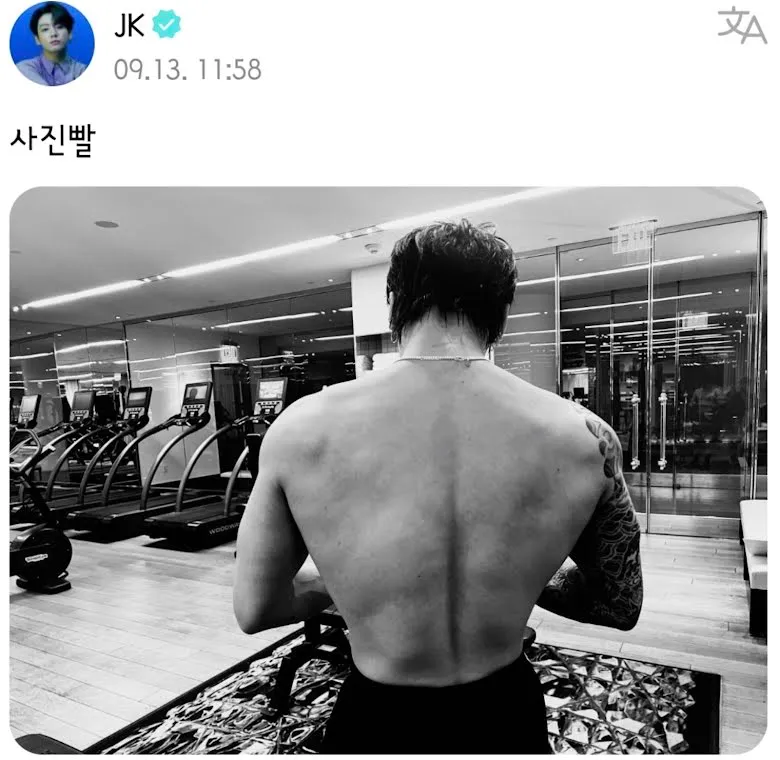 The photo shows Jungkook with his shirt off and showing his incredibly broad and muscular back. Looking at the photo, it's apparent that Jungkook has been spending a lot of time in the gym, and it is paying off.
ungkook humbly captions the photo as if he didn't look this incredible in real life, which not many believed.
 I look better in the picture (than in real life). — Jungkook