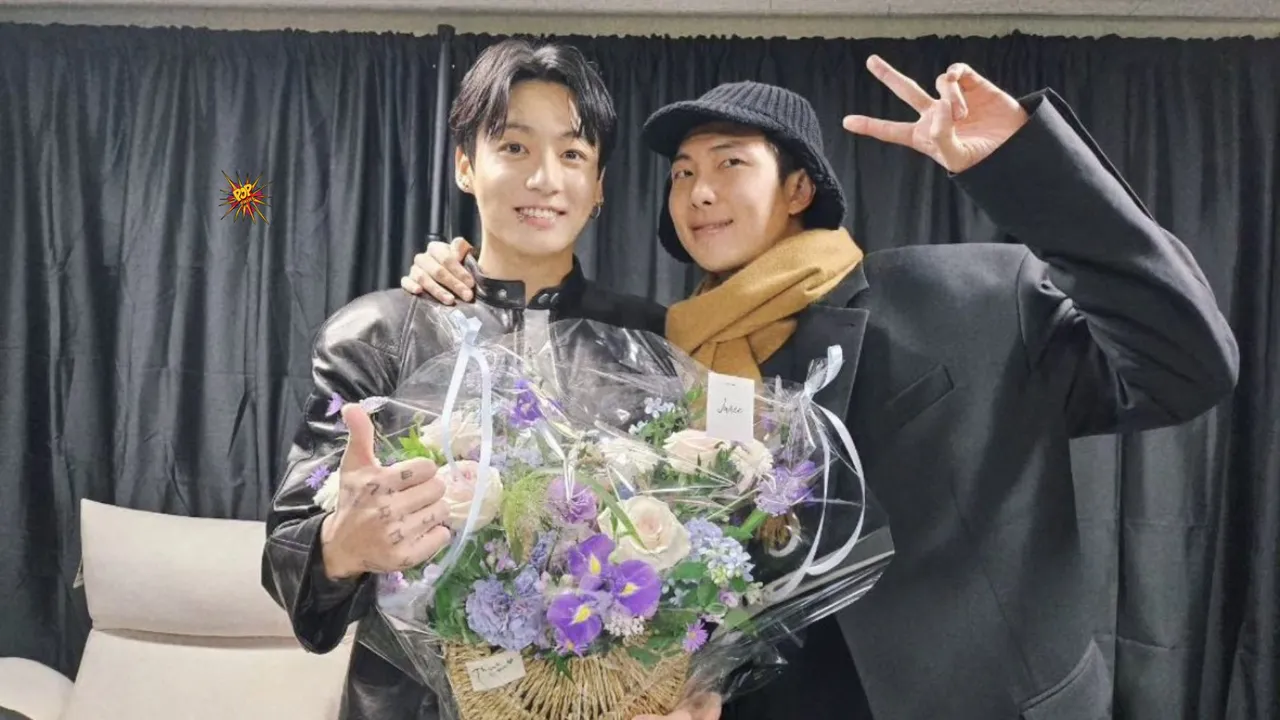 In a dazzling on-stage spectacle at Monday's Golden live concert in Seoul, BTS' golden maknae, Jungkook, stole the spotlight as he serenaded the audience with tracks from his latest album, "Golden." The electrifying atmosphere reached its peak when Jungkook revealed the presence of his mother and fellow BTS member Namjoon in the audience, prompting thunderous cheers from the ecstatic crowd.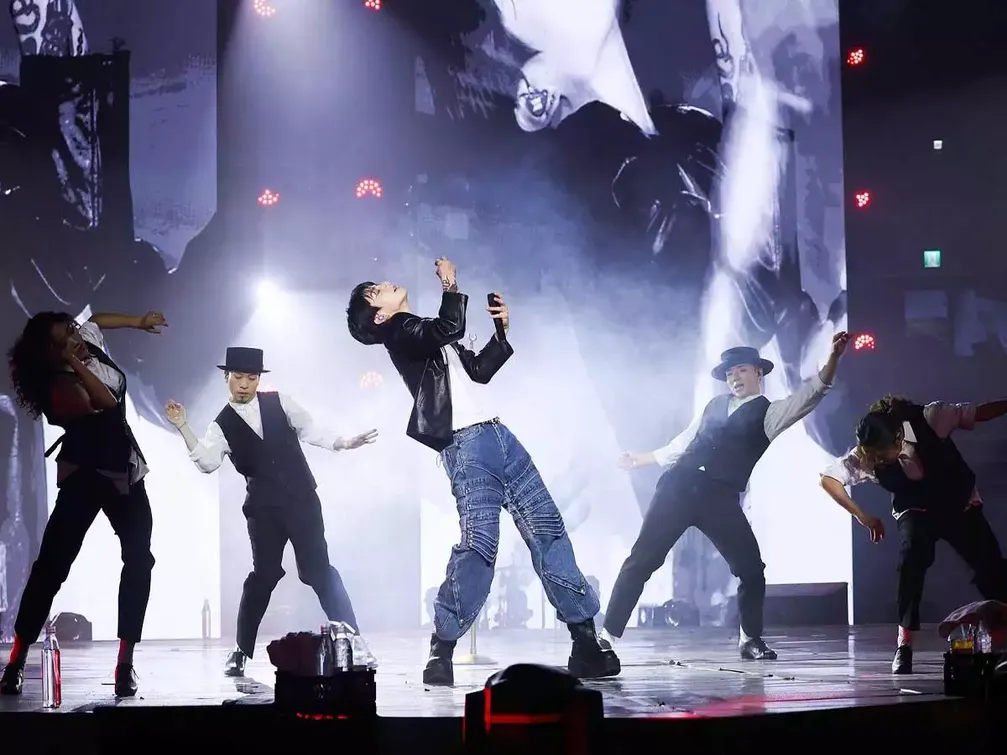 "Say it one more time. My mom is here. 'Thank you, mother.' My mom will like that. There's the golden rain dream and RM gave me the nickname 'Golden Maknae'. To every moment till now has been golden," Jungkook shared, expressing his gratitude.
Namjoon, who bestowed the "Golden Maknae" nickname upon Jungkook, delivered a heartwarming message, lauding Jungkook's coolness. "Jeon Jungkook. You're so cool! Your mom and dad must be proud. You're insane. The other members all have shoots and I'm the one who gave him the nickname, I had to come. I wrote a letter to Jungkook for the first time ever with a flower bouquet. Don't forget that."
— MOMENTO EXACTO DONDE ENFOCAN A #NAMJOON EN EL CONCIERTO DE #JUNGKOOK 💗

Se me parió el corazón cuando Nam le dijo :

🐨: Eres tan genial, y estoy orgulloso de ti

JUNGKOOK LIVE ON STAGE
GOLDEN LIVE ON STAGE#GoldenLiveOnStagepic.twitter.com/jFjWWtuiWx

— Lia lvs dary | GOLDEN 📀 (@thvmnk) November 20, 2023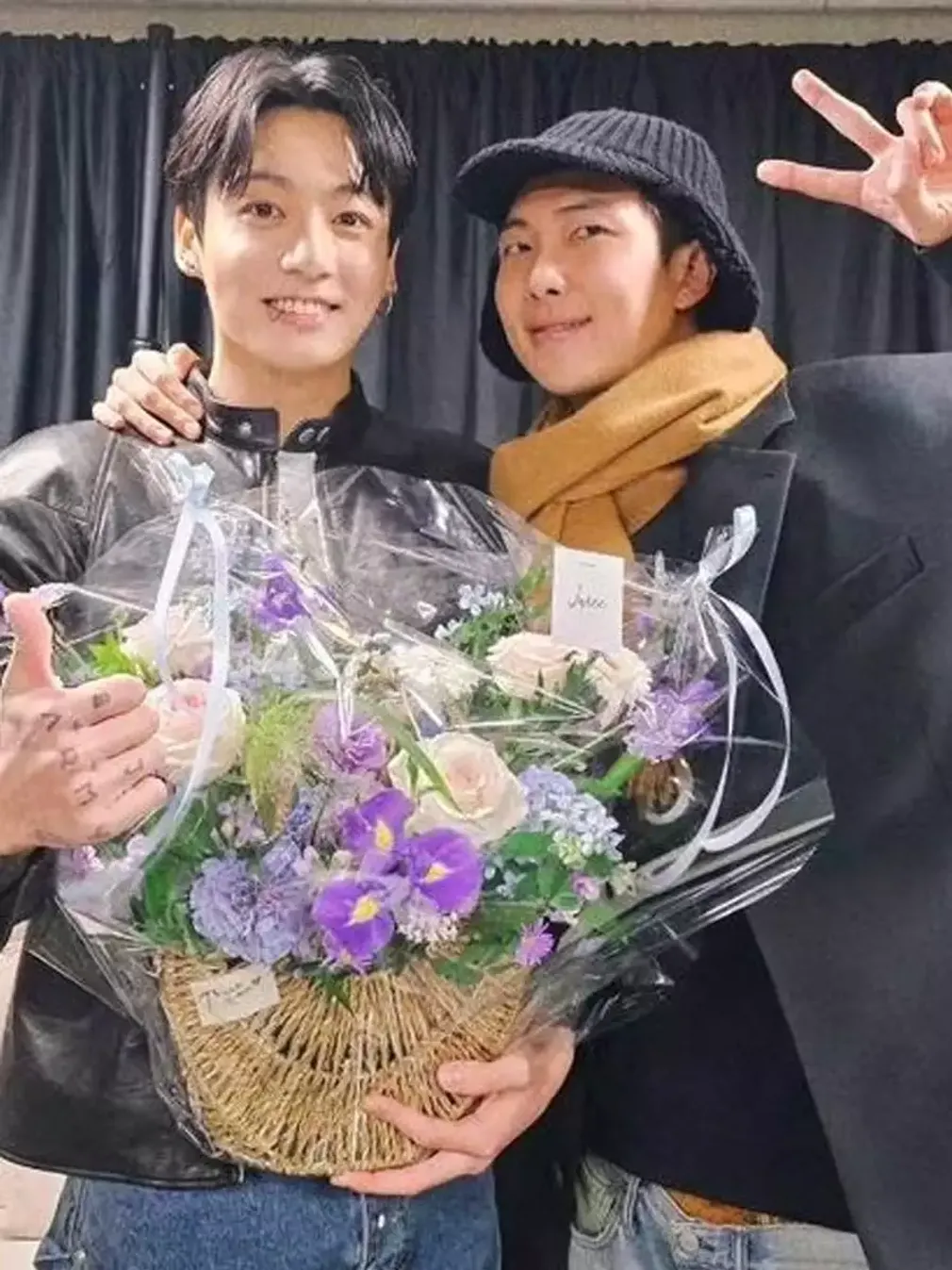 The concert took an unexpected turn as Jungkook, known for his dedication to fitness, left fans breathless by sharing a glimpse of his shirtless workout routine. Exercising on a treadmill and taking a quick post-workout shower, Jungkook undoubtedly raised the temperature in the venue.
Jungkook's success continued to soar as he claimed the Top Global K-Pop Song award for "Seven" featuring American singer and rapper Latto at the 2023 Billboard Music Awards. In his heartfelt acceptance speech, Jungkook expressed his gratitude, saying, "It's truly an honor. It's very hard to express my gratitude in words. Thank you ARMY and everyone who loved this, without you, it wouldn't have been possible. While working on 'Seven,' I enjoyed those moments and want to thank everyone and Billboard for giving me this award."
As Jungkook continues to captivate audiences with his talent, charisma, and unwavering dedication, it's evident that the golden era for this BTS sensation is far from over.