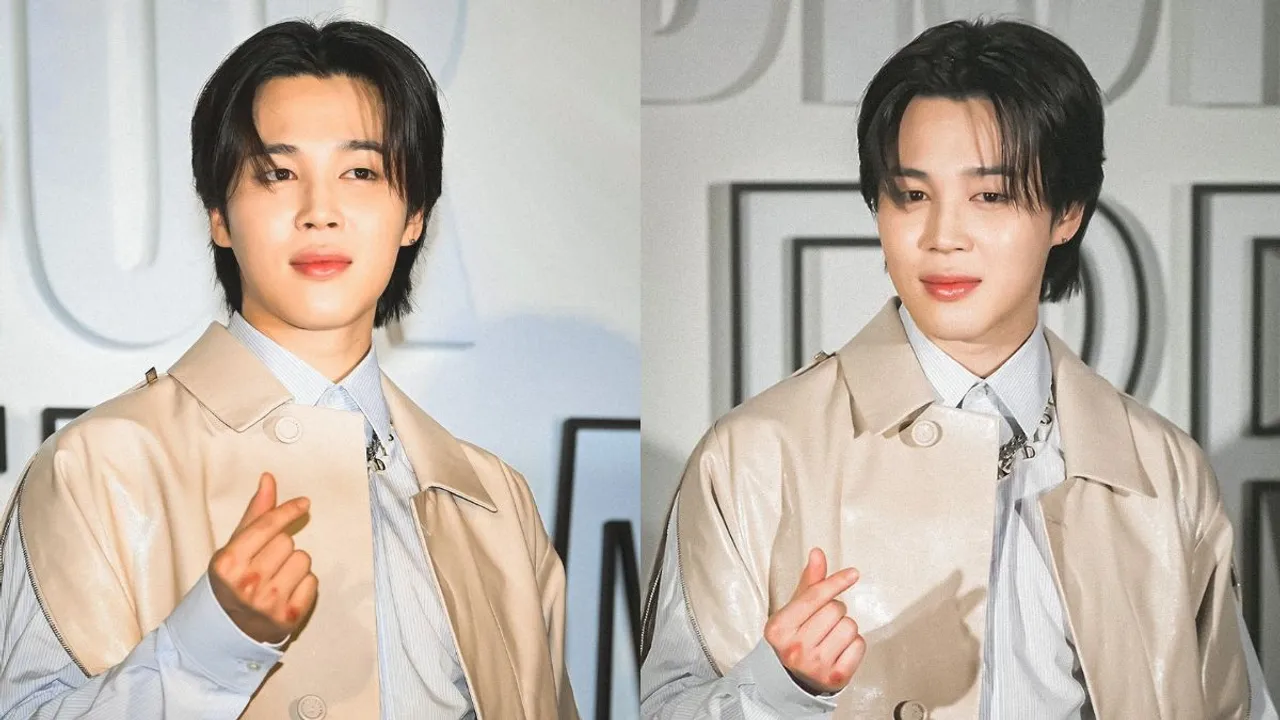 BTS member Jimin held a live session on Weverse and gave his fans a tour of his house. While chatting with BTS ARMY online on Friday evening, Jimin decided to give them a short glimpse of his home in Seoul.
Talking to the fans, Jimin said, as per X (formerly known as Twitter) user @btsinthemoment, "Ah but this is a bit funny though. My friend saw it and was a bit shocked. A man, who lives alone, goes to bed with a mood lamp on. I am a bit embarrassed but it's really so pretty, so I want to show it off to you. I have to close the door and turn the lights off so please understand."
Jimin carried his phone to his bedroom and turned off the lights. He then switched on the projector which gave a peek of the galaxy, in black and white, on the ceiling. As translated by X user, @BTStranslation_, Jimin said, "I bought this mood light.. it's pretty right? This is the Sun, this is Mercury, Venus, Earth, Mars... But it kind of looks realistic right? I sleep looking at it at night."
A fan asked Jimin, "Can you show the secret room?" Jimin replied, "Sure I can show you. This is a sandbag, and some exercise equipment. This is my secret room. This is the room my dad uses when he comes and visits. My parents came to visit and said there's not too much in my house." Jimin also showed BTS' Permission to Dance concert banner. He also has a framed photo of all the seven BTS members--RM, Jin, Suga, J-Hope, Jimin, V and Jungkook. Jimin smiled while he showed his stuff to the fans. He said, "I have these. "
Talking about joining the South Korean military, Jimin said, "I'll have to go to the military and in the remaining time, I was thinking a lot about how I should spend time with you. And those thoughts took a while so it delayed me coming to see you." He also said that he missed Jin and J-Hope, who are currently serving in the military and would go to meet them.
He ended his Weverse live today by asking his fans to stay healthy and happy as he promised to come back with more. Fans can't help but speculate about another album release in the imminent future.