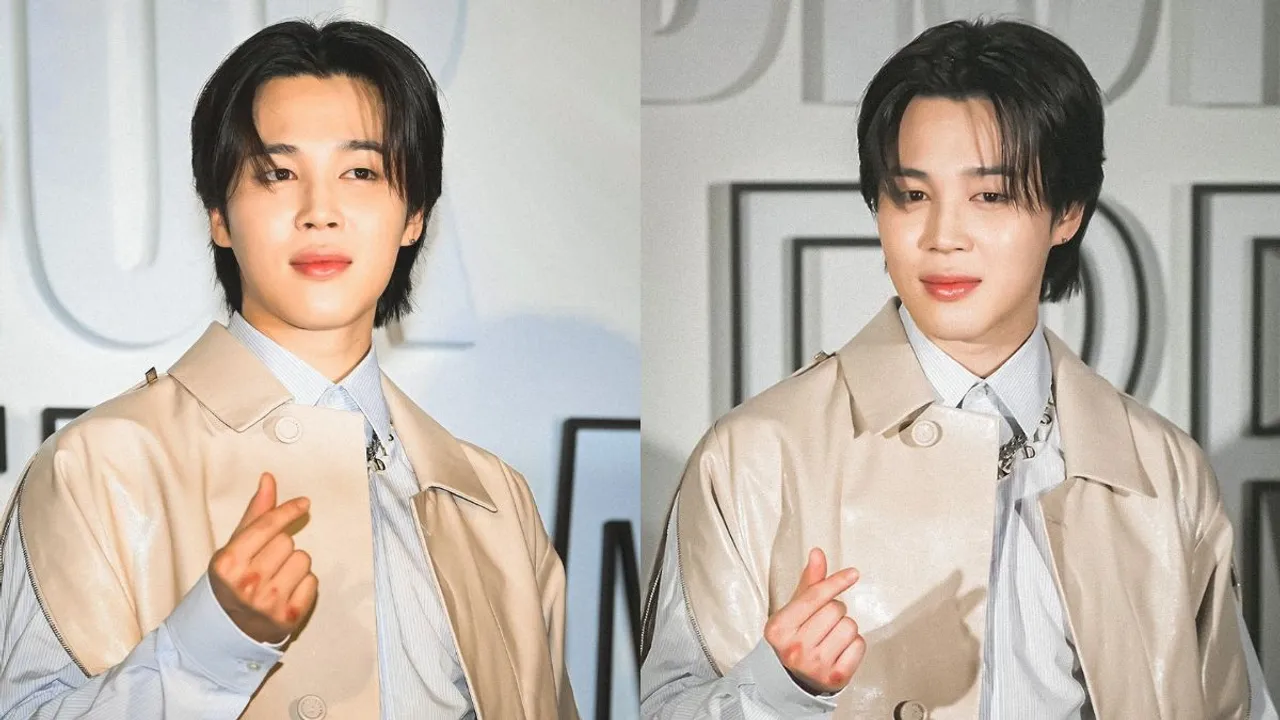 BTS' Park Jimin sent his fans into a frenzy after he attended the Lady Dior Collection Exhibition's inaugural party held in Seongsu-dung, Seoul, on September 1. This official exhibition event will commence on September 2, 2023, and will go on until September 17. Jimin's appearance was unlikely because many celebrities were speculated to attend this event.
Fans believed that since Jimin has been having a busy schedule lately, he might not attend this event. But to everyone's surprise, the BTS star stepped into the exhibition looking like a dream and being his adorable self. After the event, he even took to Weverse, confiding in the ARMY about how he felt. His exact words were
"I was nervous. My palms were sweating" (translation via Weverse)
Fans found this message even more adorable as Jimin's humility was reflected through it.
As an honorary global ambassador of the brand, BTS' Jimin did not miss this chance to showcase his unreal visuals.
Wearing a pristine full-sleeve white shirt, office-like regular looking grey trousers with a splendidly ravishing beige-colored leather trenchcoat with cut-up sleeves, Jimin looked nothing short of a prince, or "Disney prince" as some fans defined him. A solid silver chain with the letters "CHRISTIAN DIOR" hugged his neck, accentuating his look with a pinch of dazzle. This outfit of Jimin was straight out of DIOR's winter collection.
At the event, Jimin posed for the cameras, got blushy, and checked out the entire collection. There was another endearing moment at the event when one of the photographers kept exclaiming the word "beautiful" multiple times, indicating that he was blown away by Jimin's beauty, too, like everybody else.
Fans of the star could not comprehend how good he looked at this event, making him go viral over the internet in just a few minutes.