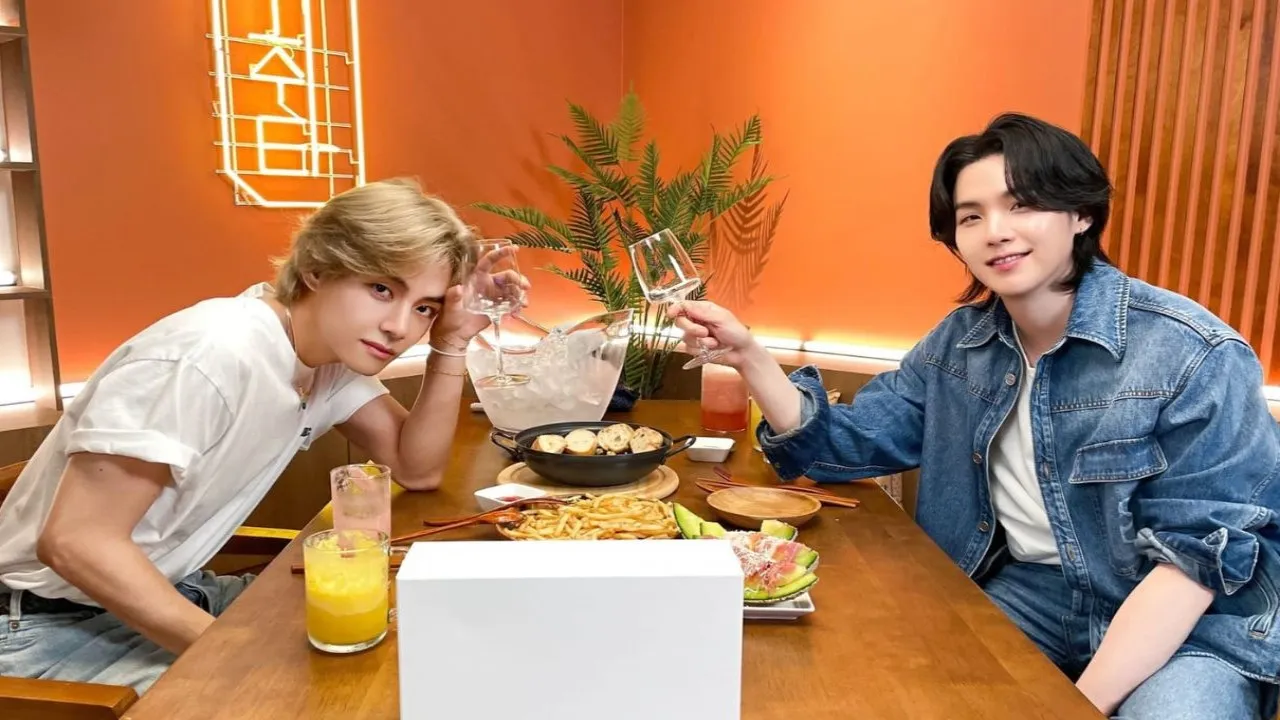 BTS member V appeared on SUGA's talk show Suchwita on September 11. The latest episode of the show which was highly anticipated by the fans was finally released, leaving fans in awe with all the wholesome moments shared between SUGA and V. Here are some of the Highlights of episode 16 of Suchwita featuring V.
The Layover singer and his hyung reminisced about the RUN BTS days when they had made some very fun memories for themselves and their fans. One such moment was when the two teamed up to play the limbo game, where V lifted SUGA on his back to pass under the limbo. The Butter singers recreated the moment, laughing at each other.
BTS members confirmed this new era to be Chapter 2 after the release of the anthology Proof in 2022. BTS members V, Jungkook, and Jimin were seen shirtless which they did not usually do before. Members Jin, V, and RM have also shown their bare backs on screen. Many fans were convinced that this was BTS' shirtless era. However, the Slow Dancing singer jokingly cleared it out saying that chapter 2 has nothing to do with them going shirtless.
This Bon Voyage was one of the happiest trips BTS went on. Both SUGA and V admitted to being awkward with each other during the trip, however, they played a game that the latter lost. He had to carry SUGA back then as well which according to fans is one of the wholesome moments shared between the two. SUGA revealed that he still had the necklace they bought together, to which V replied that he did not have it.
  When SUGA asked what kind of a dream Kim Taehyung (V's real name) had, V replied that he had never seen the Northern lights before. SUGA then revealed that BTS members were planning to go but they could not. V said, "I have never seen the Auroras before. I wish all the seven members would go to see the Northern Lights together. Have drinks there and just have a nice conversation. "
🐯: I saw that there are ARMY who think Chapter 2 is about us taking our shirts off …But I repeat. Chapter 2 has nothing to do with taking our shirts off

Taehyung😭😭😭😭 pic.twitter.com/kUXHQHn6tg

— thv updates (@DailylofV) September 11, 2023