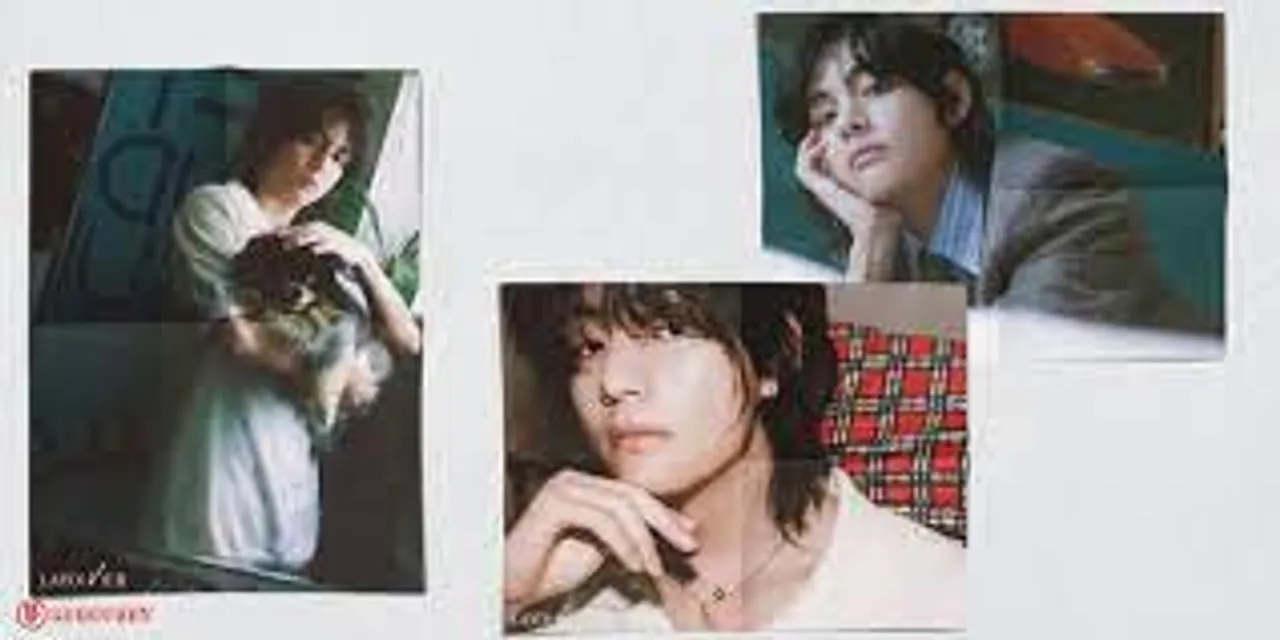 BTS 's V has unveiled handwritten lyrics for his upcoming song Slow Dancing from his debut album Layover. The highly-anticipated album is scheduled to be released on September 8, which also happens to be the birthday of Yeontan, BTS V's beloved pet dog. 
Sneak Peek into Slow Dancing by V from his debut album Layover
 BTS' V shared the lyrics of Slow Dancing in his handwriting on Melon, a South Korean online music store and music streaming service. The lyrics read: "Maybe we could be slow dancing", offering fans a sneak peek before the official release of the Slow Dancing music video, which is scheduled for the same day as Layover. Layover consists of six tracks, including a bonus track. The tracks are Rainy Days, Blue, Love Me Again, Slow Dancing, For Us, and the bonus track Slow Dancing (Piano Ver). Love Me Again and Rainy Days have already been released and are performing exceptionally well, breaking records and securing positions on various charts.
 BTS V's recent activities
 On August 23, it was officially announced that BTS' V, also known as Kim Taehyung, will be taking part in Naver's latest music program, NPOP. He will be showcasing his talents by performing Slow Dancing and three other tracks from his upcoming solo album, Layover. Fans are eagerly anticipating his performance, where he will demonstrate his honey-like vocals and exceptional performance abilities. Mark your calendars for V's appearances on Naver's NPOP, scheduled for September 9 and September 13.
 Additionally, on August 22nd, a teaser for the music video of Blue, one of the songs from V's solo album Layover, was unveiled on BTS' official social media platforms. Following this, a second teaser was released on August 25. Blue is set to be released on September 13.
The singer has also broken another record ahead of his upcoming album release. The BTS member has garnered over 1 billion streams on Spotify across all credits as a soloist, setting a new personal record. This achievement includes streams from his three K-drama OSTs, namely Sweet Night, Christmas Tree, and Even If I Die It's You, as well as from the pre-release tracks Love Me Again and Rainy Days from his upcoming album. Additionally, a few days ago, Taehyung's beloved Soundcloud songs, namely Winter Bear, Scenery, and Snow Flower, originally released in 2019 and 2020, became available for the first time on Spotify and other streaming services, much to the delight of his long-time fans. V is also set to make an appearance on Suchwita, SUGA's talk show on September 11 at 10 PM KST.
Watch the teaser for his song BLUE here: