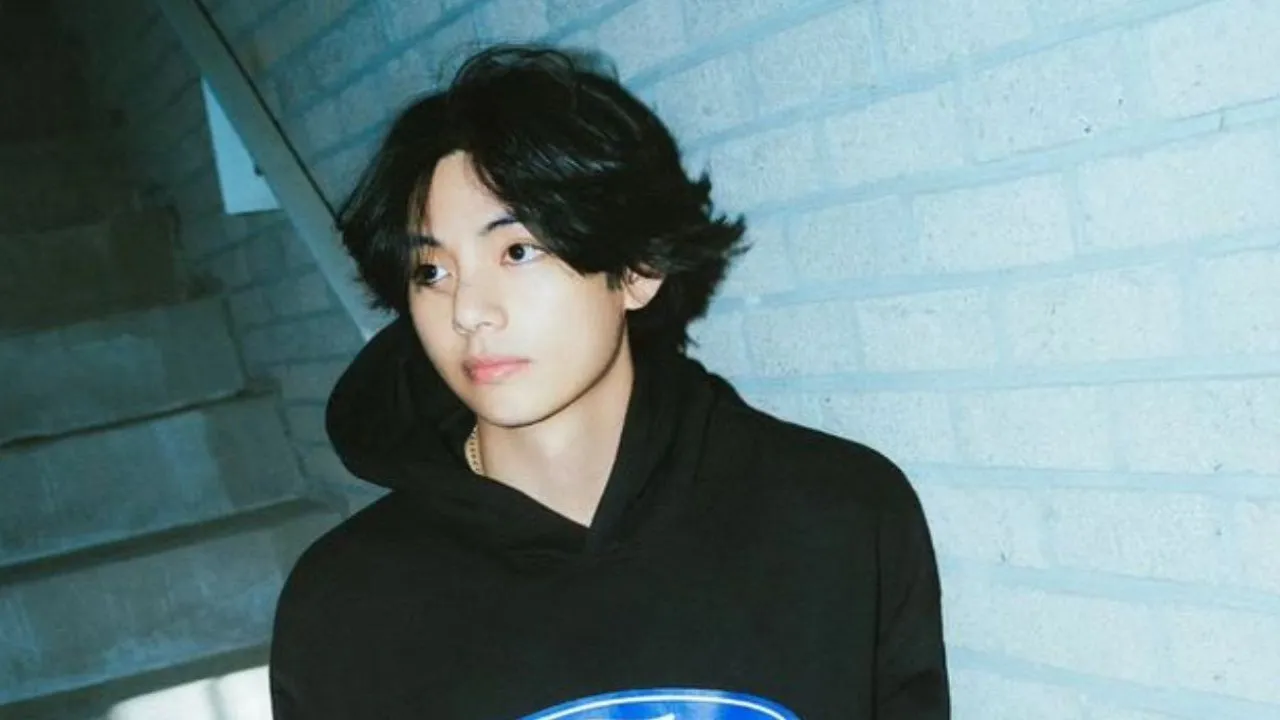 The countdown for V's newest video, "Blue," continues — but not without another sneak peek from the BTS member of what fans can expect. On Thursday (Aug. 24), the K-pop star shared a brand new teaser for the track's music video that further pieces together the story.
The new clip — filmed in black and white — sees V donning a studded black leather jacket while driving a car. After a phone rings, the BTS vocalist hops out of the car and into a parking lot. The single's title appears in bold, blue lettering at the end of the teaser along with the video's release date (the clip is officially due out on Sept. 13).
The first teaser for "Blue" arrived earlier this week on Aug. 21, and featured another portion of the video, in which V visits an apartment complex and makes a stop at apartment C. The full "Blue" music video will arrive less than a week after the release of Layover, V's upcoming debut studio album on Sept. 8.
 V's independent efforts come on the heels of solo releases from his fellow BTS members: Jung Kook released "Seven" featuring Latto — which crowned the Billboard Hot 100 — last month; Suga's D-Day arrived in April; and Jimin's FACE (including the Hot 100 No. 1 hit "Like Crazy") in March. V's singles from Layover — "Love Me Again" and "Rainy Days" — topped the Hot Trending Songs chart dated Aug. 11, with the tracks peaking at Nos. 1 and 2, respectively.
Also a  BTS fan attempted to grab V's hair as he tried getting into his car after an event. He recently went to Japan for a luxury brand endorsement on August 23. The Love Me Again singer was surrounded by huge numbers of fans who came to take glimpses of their favorite, leading to this surprising act which angered netizens from all over the world.
On August 23, the Winter Bear singer took over the internet for many reasons but the one that enraged netizens all across the globe was the disrespectful behavior of a particular. The member flew to Japan on August 22 alongside close friend and actor Park Bo Gum for a brand pop-up store opening. He went viral for his stunning look for the event as the member was leaving the venue, he was welcomed by fans waiting outside. The atmosphere was fine and seemingly the idol himself was excited to see so many people gathered for him. Until a fan tried to grab his hair as he was getting into his car.
The highly anticipated first album of V, which fans have been waiting for for a long time, will be released on September 8.