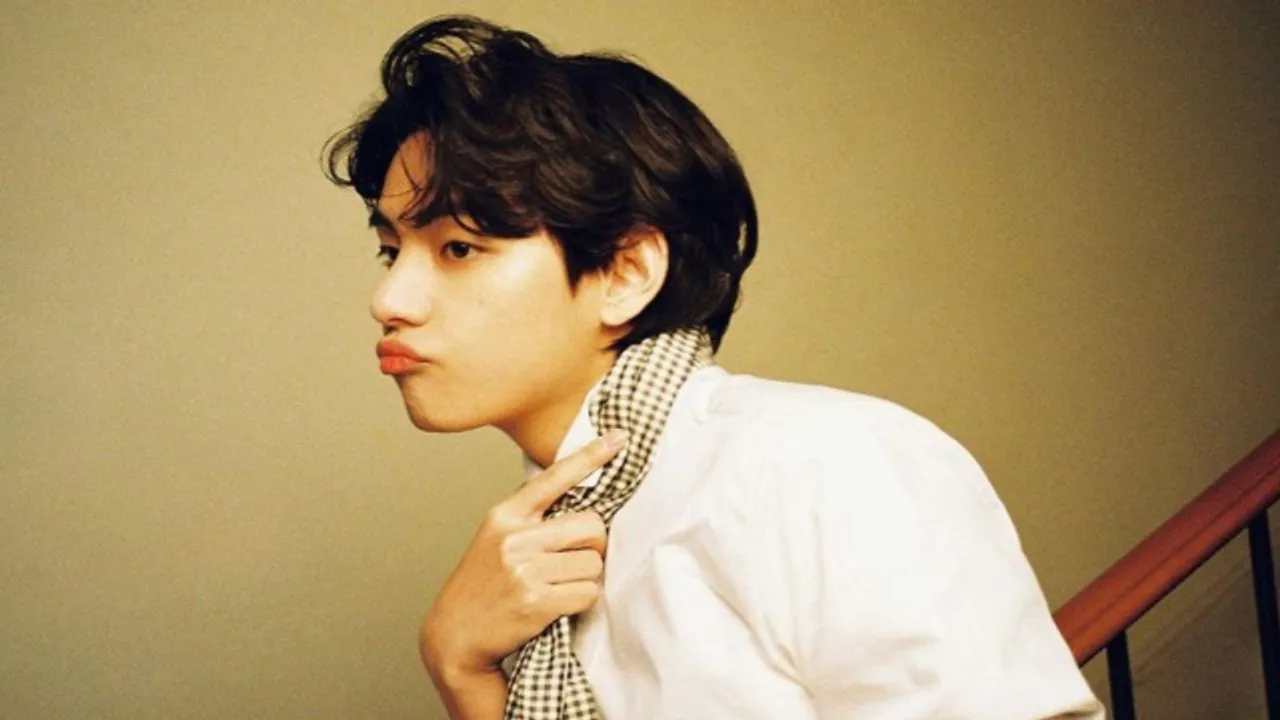 BTS'  V released the teaser for their upcoming song Blue from his yet-to-be-released solo debut album titled Layover. The fans were quick to notice the mysterious era that the teaser depicts. They were left wanting to know who was exactly there behind the door. The teaser is set in a monotone and BTS' V can be seen ringing the doorbell to meet someone. Fans get curious to know who may be there which makes BTS' V eager to meet with them. 
BTS fans could not keep calm as soon as the teaser for Blue dropped on YouTube. Layover marks the official solo debut for BTS' V, who has released singles like Christmas Tree, an OST for the Netflix K-drama Our Beloved Summer, Winter Bear, etc. before this. He has already pre-released two tracks namely Love Me Again and Rainy Days from his upcoming album Layover. Both of the pre-releases have gained positive reactions from the fans and they praise BTS' V's vocal abilities and his soothing voice. Layover by BTS' V will be released on September 18, 2023, through Big Hit Music. NewJeans creative director Min Hee Jin has collaborated with BTS' V to work on this album. The album mainly focuses on R&B sounds with elements of pop. All the tracks will have their music videos and BTS' V mentioned that he will showcase new performances alongside it. The album is currently available to pre-order.
As soon as the teaser dropped, fans rushed to the micro-blogging site X (formerly Twitter) to share their curiosity about what lies behind the door that is seen in the teaser. Fans guessed through hilariously funny edits on X (formerly Twitter) that it could be Taehyung's pet Yeontan or fellow BTS member Jimin who shares a deep bond of friendship with V. Some even guessed it might be Yoongi taking a nap or Jin having his EatJin program while going live to greet fans. Jungkook made it to the scene too in one of the fan edits. BTS fans have got great humor. Don't forget to check out Layover when it arrives.
In a brand new music video teaser for "Blue," actor V sets the scene walking through a hallway.
The trailer then cuts to the title card, playing a slow, vibey beat featuring V's stunning vocals in the background.
Watch the full teaser below: