'BE' is not so away to release its Essential Edition which will be dropping on 19th of Febuary 2021. Every single day BTS is releasing new content by  giving a special glimpse into the making of the album 'BE'.
On 10th of Febuary BTS released an illustration curated by Suga.
The illustration shows a room curated by Suga for ARMY representation of Suga's room which has minimal things like books, a walnut bed (just like his own room)
Logo polaroids with BTS and ARMY,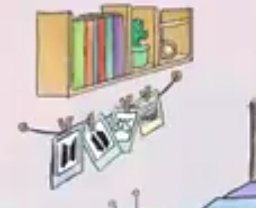 an illustration of their recent performance at a stadium,
 'Zero O'Clock' mention on the clock,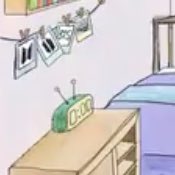 a teddy bear.
The room has shades of purple is the which represent them. Since he is recovering from shoulder surgery, he looked back at the fond memories when he spent time with BTS members. Suga's minimalistic curation is relatable. 
He also gave a heartfelt message in his voice-over which says,  "Since I am away from the other members these days, I have been looking at the pictures we took together. There were some photographs with fond memories. I hung up a few pictures because I thought something that could jog your pleasant memories with BTS could be a nice addition to your room."
He further says, "Since BTS and ARMY are together forever, I drew in our logos and thought there could be a string of pictures from cities we toured in. I'm sure the time will come again soon when I can put up new pictures of new cities where we got to meet ARMY. "
"Sleepy Suga needs his bed. A home is not a home without a bed! I wanted to put only the best in ARMY's room, so I put it in a bed with a natural walnut frame. The bed we have is made in a similar way, so I tried to recreate the design. I put the soft fluffy mattress on it so whenever you feel the need to nap, try and make yourself one with this bed", He adds.
In November 2020, BTS gave a peek into their own rooms which were their safe space during the quarantine. Each member had curated a room disclosing their vibe and what their room represents. The idea behind this ARMY room is to curate a comfortable space for fans.