On 18th of February J-Hope turned 27 years old and all ARMY trended J-Hope on Twitter asn 'Happy Jhope Day', 'Happy Birthday Jhope', and 'Our Hope Day'.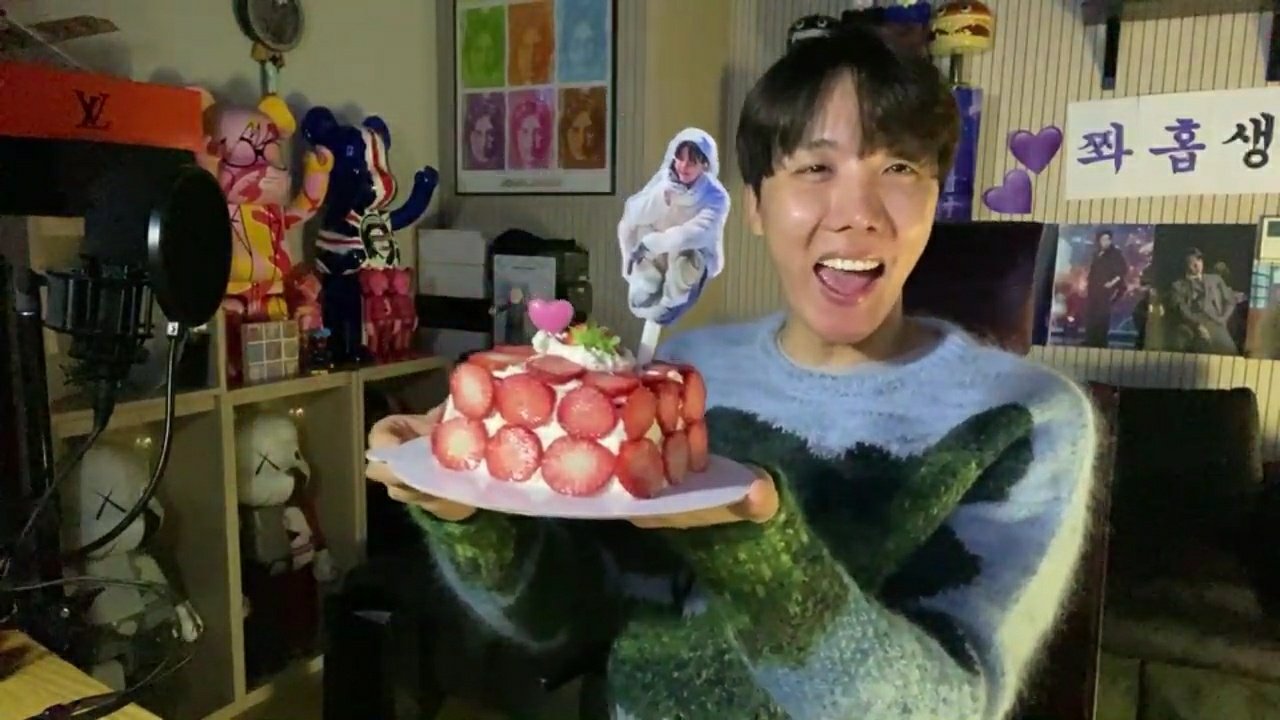 Even BTS member give him best wishes in unique way as they all are  quite close to each other after having spent their many years tackling various hardships and difficulties.
Check out BTS's adorable birthday messages for Hobi below.
RM was the first member to wish Hobi. He posted a handsome selfie of them twinning in dark blue and mango yellow colored suits, which made them look totally gorgeous.
It was posted with the caption, "Hobi Hobi JayHobi Happy bday." !!
Next post was by Suga. He written sweet and simple message as, "hobi hobi!! happy happy bday!!"
Jin posted a simple hand-written note which read, "Hey J-Hope Happy birthday to you."
 Next up were Jimin and V, who posted a series of rather funny and adorable acrostic poems on J-hope's real nameJung Ho Seok.
Jimin came up with 3 different acrostic wordplay poem on Hobi's name!
1st post:
It says:
Jung – Jungmal Giyowoon (Such a cute)
Ho – Hoseokie Malgoo ( Not Hoseok)
Seok – Seokjinie (Seokjinie)
2nd post:
It says:
Jung- 'Jung (affection)' is a mind you feel love or familiarity
Ho- 'Hogishim (curiosity)' is a mind you like or want to know something new or novel
Seok- 'Seokjinie' is a pure guy who has lots of affection & curiosity.
3rd post:
It says:
Jung – Jungmal dan dan han (When Such a hard)
Ho – Hobak eul Jarultae (Pumpkin is chopped)
Seok – Seok seok seo seo seokseok (the sound is like this, Seok seo seo seo seok)
V also made same post with acrostic wordplay poem of Hobi's name
It says:
Jung : Jungmal Kuenil Ineyo Eowoo (It's a big problem ehwoo
Ho : Hoseok-Ssi, Chi-gwa Jaju.. (You should come to Dental clinic often
Seok : Seok ssion (Suction)
At last, Prankster Jungkook knows all about their fandom's "secret" jokes, parody videos, and hilarious photo edits. Shared a digital drawing he sketched of J-Hope that used J-Hope's iconic "Dynamite" teaser photo as a reference.
He also made an acrostic wordplay poem using J-Hope's name which says:
Happy birthday to you 🙂
Jung : Jungnyung (Really) you are
Ho : Hosigi
Seok : SeokSam, Racoon, Squid
This wasn't only the one post Jungkook made, This multi-talented guy also made another edited post on Weverse by adding long hair, facial hair, and blushing cheeks to the J-hope sketch.
He captioned it as "There's still one step left…"
Also Hobi replied to it with, "hahahahahahahahahahahahahahahah"