In October 2020 the weekly chart "Billboard Global 200″ aired which ranks songs based on sales and streaming data from over 200 territories worldwide. This chart shows which singles are performing the best on a worldwide scale, and can include songs both within the U.S. and outside of it.
With 17 weeks spent on the chart in total, BTS Dynamite has taken a hit by being at the #1 position for 4 weeks on the list and in this week it broke the record as the longest #1 hit on the "Billboard Global Excl. U.S." chart, with 8 weeks.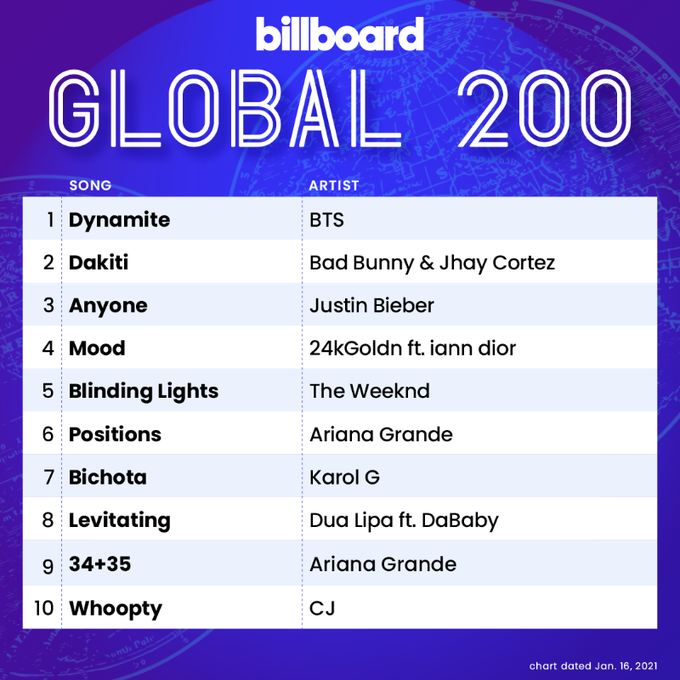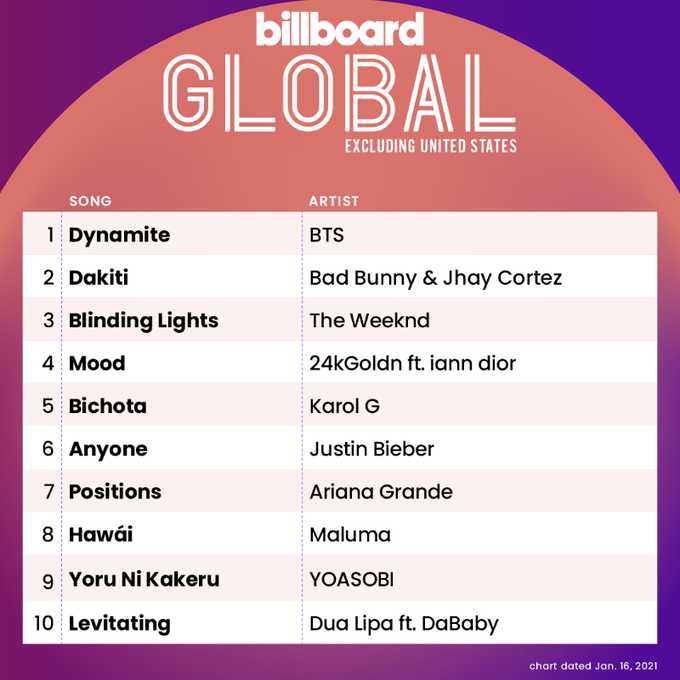 This chart is basically the same as the "Global 200" chart, except that it excludes data from the U.S., allowing songs from other countries to have a higher chance of ranking high on the chart.
On the other hand BTS Jin met his gretest inpiration actor  Kim Nam Gil at 2021 Golden Disc Awards.
Kim Nam Gil is best known for his lead roles in movies (Pandora, Memoir of a Murderer, The Pirates, and Portrait of a Beauty), as well as The Fiery Priest K-Drama. When BTS get debuted,  Jin revealed that Kim Nam Gil greatly influenced his decision to study acting, and he has shown love for the actor many times.
 Last year, Kim Nam Gil attended the GDAs as a presenter, but he was unable to meet Jin. During a radio interview, he said, "I personally really wanted to meet Jin," and, in a video message, invited him to hang out.
This year finally Jin and Kim Nam Gil met and the best thing was that Kim Nam Gil presented the physical album Daesang (grand prize) to them.
On stage, Jin approached his acting icon and told him he's been wanting to meet him. In response, Kim Nam Gil told Jin the same and playfully said, "I love you too."