From no one to the popular boy band group BTS has made the legendary journey. They have not only won our hearts with all their songs but the boys have also connected to us deeply. Our bond with them has grown stronger along with their hard journey when they were nowhere to be known, but today they have created such a beautiful ocean "BTS" for us that makes us feel like the whole universe stars are shining there. Connecting to this beautiful ocean will never let you regret as it will take away all your worries and will give you universal happiness.
So today on the occasion of their upcoming 8th anniversary we have brought the throwback parts that will talk to you back to all their Albums & Tracks memories since their debut date till now!
Let's start with their 1st ever album and its Tracks!
2 COOL 4 SKOOL
2 Cool 4 Skool is their 1st single album series "School Trilogy" which was released on 12th June 2013. School Trilogy is the project that discusses the topics of most interest to teens their own age—dreams, happiness, and love. It includes three albums in total 2 Cool 4 Skool", "O!RUL8,2?" and "After School Luv Affair." 2 Cool 4 Skool featured hip-hop beat with requisite deep voice-over raps with the caption "Finally BTS will make their debut!" 2 Cool 4 Skool. It has 7 tracks in total with 2 leading singles ("No More Dreams" and "We Are Bulletproof Pt. 2") and with 2 hidden track that is Talk and Path.
1. INTRO: 2 Cool 4 Skool (feat. DJ Friz)

2. We Are Bulletproof Pt.2

3. SKIT: Circle Room Talk

4. No More Dream

5. Interlude

6. 좋아요 (I Like You)

7. OUTRO: Circle Room Cypher

8. Talk

9. 길 (Path)
This album peaked at No. five on the Gaon Album Chart and sold more than 230,000 units since its release in South Korea.
Later in September they released their 1st mini-album O!RUL8,2 ?
O!RUL8,2 ?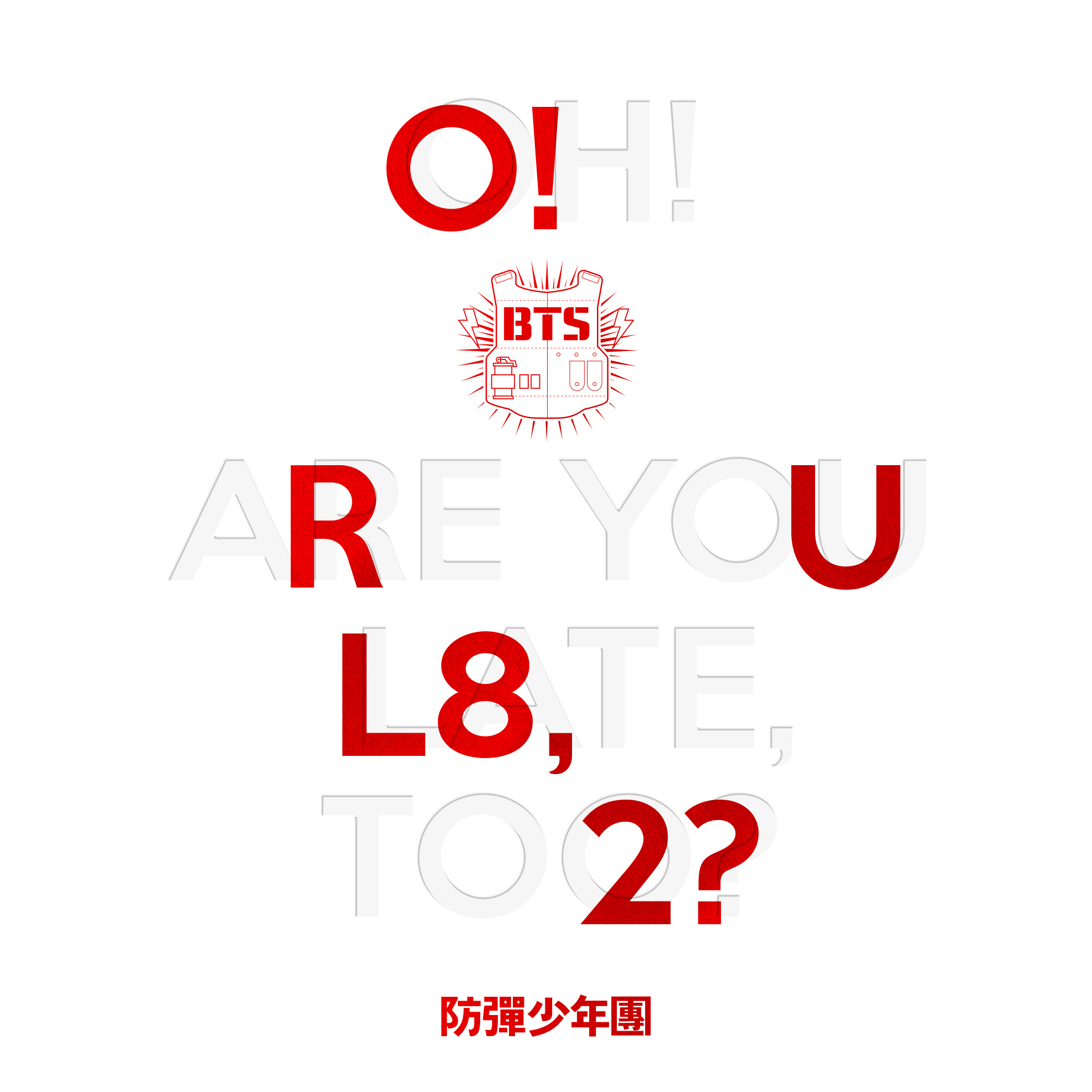 O!RUL8,2 ? is their 1st mini-album and the part of "School Trilogy" which was released on 11th September 2013. This album consists of 10 tracks, with "N.O" as the leading track. Here this album gives the message that "you must find your happiness and your own life before it's too late."
1. INTRO: O!RUL8,2?

2. N.O

3. We On

4. SKIT: R U Happy Now?

5. If I Ruled The World

6. Coffee

7. BTS Cypher Pt.1

8. 진격의 방탄 (Attack On Bangtan)

9. 팔도강산 (Satoori Rap)

10. OUTRO: Luv In Skool
The songs here are all about the dreams and happiness of teens. It talks about young people living without a dream and schools that force rigid and homogeneous thought onto their students.
Their are many more beautiful memories to come with the next upcoming anniversary parts so stay tuned!!