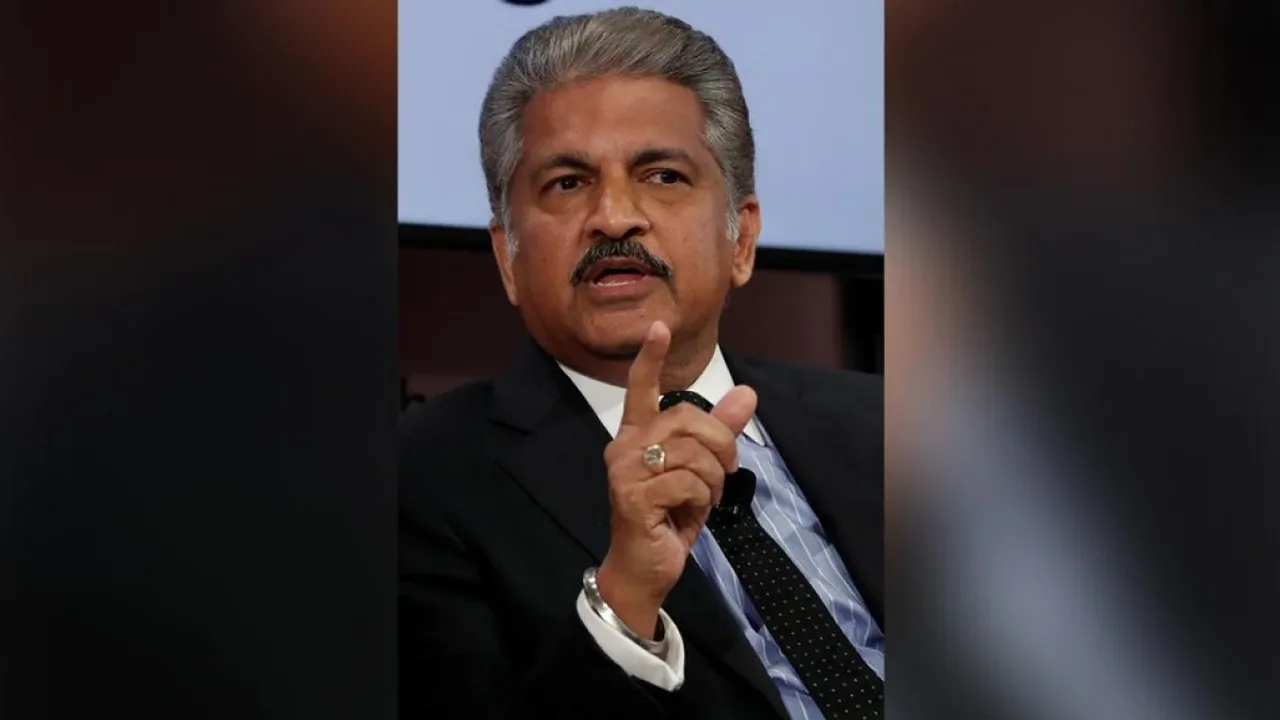 Mahindra Group Chairman Anand Mahindra on Thursday responded to a BBC anchor's question on whether India should really be spending money on a space programme the size of Chandrayaan-3. The presenter had argued that much of India's population lives in poverty, noting that over 700 million Indians don't have access to a toilet.
The BBC anchor could be heard saying in a viral video, "You know I'm going to have to ask you because some people are thinking about this. India, a country that lacks a lot of infrastructure, a country that has a lot of poverty. I think more than 700 million Indians don't have access to a toilet. Really, Really, should they really be spending this sort of money on a space programme."
Replying to the tweet featuring the BBC anchor's video, Mahindra wrote, "Really?? The truth is that, in large part, our poverty was a result of decades of colonial rule which systematically plundered the wealth of an entire subcontinent. Yet the most valuable possession we were robbed of was not the Kohinoor Diamond but our pride & belief in our own capabilities.
" He added, "Because the goal of colonisation—its most insidious impact—is to convince its victims of their inferiority. Which is why investing in BOTH toilets AND space exploration is not a contradiction. Sir, what going to the moon does for us is that it helps restore our pride & self-confidence. It creates belief in progress through science. It gives us the aspiration to lift ourselves out of poverty. The greatest poverty is the poverty of aspiration…"
India made history on Wednesday by becoming the first country to make a soft landing on the moon's South Pole and only the fourth country after Russia, the US and China to land on the moon.