It is Friendship Day and we've seen some legendary friendships in Bollywood. But there are some actors who jell up well with almost everyone fro the fraternity. Read on…
Bollywood is filled with egos, insecurities and a lot many cold wars and we aren't surprised. There are lot many brewing friendships which start at the day but end up by the night. And let's not forget camps! There are a number of camps in B-Town which have their pwn group of stars which hang out together and a lot many times, people come & go. So are friendships in Bollywood real or are they short-lived? Well, we can't exactly say that but we definitely know that there are some actors who are everyone's favorites and are fraternity's darlings. They share a close bond with a lot many people and don't belong to any particular camps. Read on to know about these amiable personalities.
Preity Zinata : Whether she's one of the boys with Abhishek Bachchan and Hrithik Roshan or defying the norm that two actresses can never be friends through her strong bonding with Aishwarya Rai Bachchan , Sonakshi Sinha, Rani Mukerji and many more, Preity puts her friends her first and we love that! She is close to the Khans, the Kapoors, The Chopras, the Bachchans  and with all the young guns from Varun to Ranbir as well. Everyone loves her for how real she is and we simply love that about the dimpled beauty.
Abhishek Bachchan : Well, he is loved by each and everyone. Abhishek Bachchan is definitely the Mr Congeniality of Bollywood when it comes to having a cordial bond with people around. The Bachchan Junior has worked with who is who of B-Town and gets all the love from the industry. He is loved by his heroines and is a big brother figure to all the boys. He is a loyalist and no wonder, everyone digs AB Baby!
Madhuri Dixit : A career spanning more than 3 decades and a goodwill which is priceless, Madhuri Dixit enjoys being loved from each and every corner of the industry, Having worked with all the Khans and the Kapoors and the Kumars, she is a hit among the senior actors and is appreciated and looked upon by the gen-next. Her endearing smile is synonymous to her friendships in Bollywood and she has a permanent place in everyone's heart.
Varun Dhawan : Well, he is the buddy bud bud of Bollywood who is friends with all his peers and is loved by all his female friends without a sense of insecurity. He is endearing and is a goofball which makes Varun Dhawan easily the most sorted guy of the industry. He is sorted also because he has a sense of security in his career and amidst his friends. Dhawan's easygoing camaraderie is super visible through is IG stories and posts and we believe he is special for reasons more than one.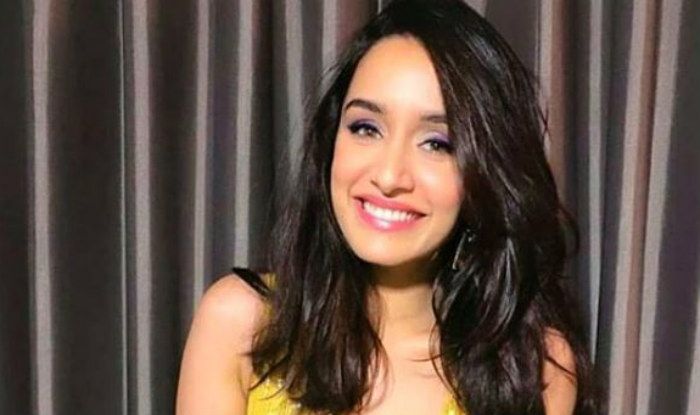 Sharddha Kapoor : Make way for Bollywood's another darling who is admired and loved by almost everyone and we aren't surprised! She is goofy, laughs whole heartedly and is in the good books of everyone right from the actresses to the actors. We are talking about none other than Shraddha Kapoor. She is known for being real and childlike which are just a few of her most liked characteristics.
Ranveer Singh : His energy is infectious and when it comes to matching that energy, there is no winner as only Ranveer Singh is able to be that zany ball of energy, no denying! Mr Singh is special is so many ways that no one can ignore him and he is present almost everywhere and makes sure he is there for his people. The number of guests who arrived at his arriage with Deepika Padukone is a testimony of how awesomely he is loved in the fraternity. Well, we can imagine!
Who do you think is the most loved B-Town star as per you? Tell us in the comment-section below.
Read more here…