While being a celebrity comes with certain perks, juggling between reel life and real life could be a task. And while some celebs choose to carry on with their lives doing what they're meant to do, some others take to their entrepreneurial skills by investing in business opportunities. Many Indian celebs own different properties and lands all over India and even outside India. OUt of those many own restaurants. Here are the list of some restaurants owned by faamous celebrities of India:-
1.Virat Kohli- One8 Commune
Celebrated cricketer Virat Kohli is a culinary connoisseur at heart. Food is more than just a passion for the Delhi boy—it is a ritual. Today, he credits the simple joys of coming home to a steaming plate of his mother's rajma chawal or bingeing on chole bathure in the labyrinthine lanes of Delhi as a formative memory of growing up. While Kohli would go on to achieve immense success and proclaim endless laurels in the world of cricket, it is perhaps this love for bringing people together over food that serves as the raw, beating heart of his culinary venture, one8 Commune. Co-owned with Vartik Tihara, Anshul Goel and Ankit Tayal, Virat Kohli's one8 Commune has been making inroads in the culinary landscape with a string of outposts that span the breadth of the country, from Kolkata and Delhi to Pune, and now, Mumbai, where it will lay down roots in the bungalow formerly owned by cinematic icon, Kishore Kumar. A section of the menu offers up 'Virat's favourites' where you can chance upon everything from superfood salad to pearl barley risotto. You won't want to leave without ordering the avocado tartare with flavours so beautifully balanced that they leave you with a hint of taste while making you crave more.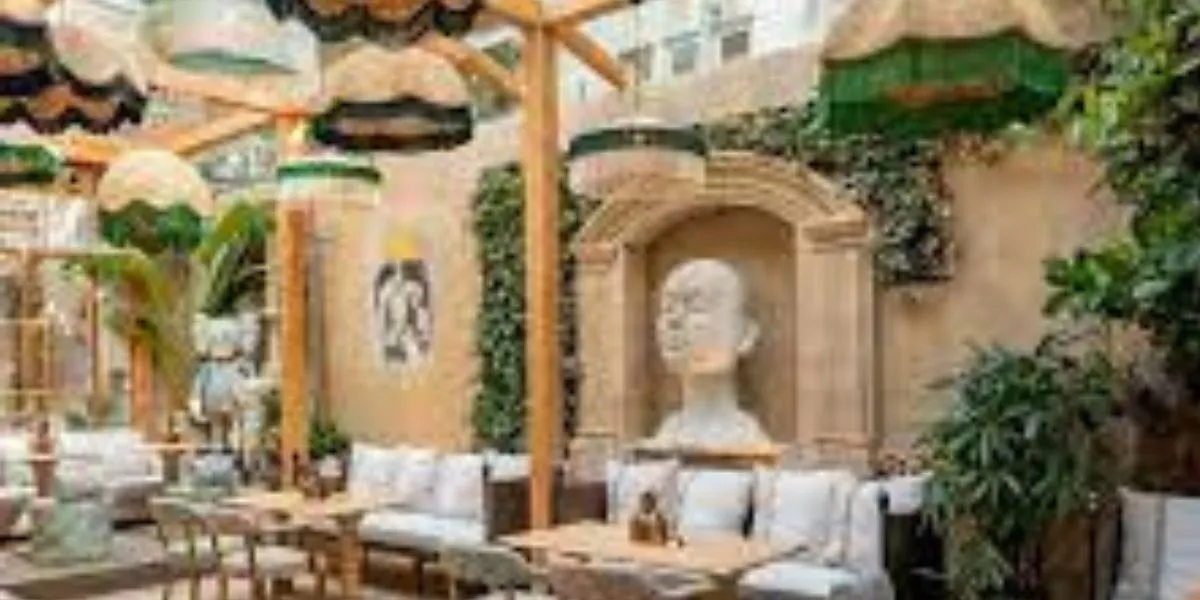 2. Priyanka Chopra- Sona
Priyanka said that she wanted it to portray her time in the country. She said, "India is so diverse. I grew up in a timeless, luxurious India." She also revealed the interesting story of how her husband Nick Jonas came up with the name of the restaurant. She said, "We were coming up with all these ideas and my husband goes, 'Why not Sona?'" She asked him, "How do you know this word?" and he revealed that he learned it while shopping for their wedding with his future mother-in-law Madhu Chopra. While picking out jewellery, Madhu told him, "Only diamonds for my daughter—no sona," and the memory stuck with him. The gourmet menu of the restaurant includes dishes from all over India, including Priyanka's favourite 'dosa.' 'Sona' in New york will remind you of India.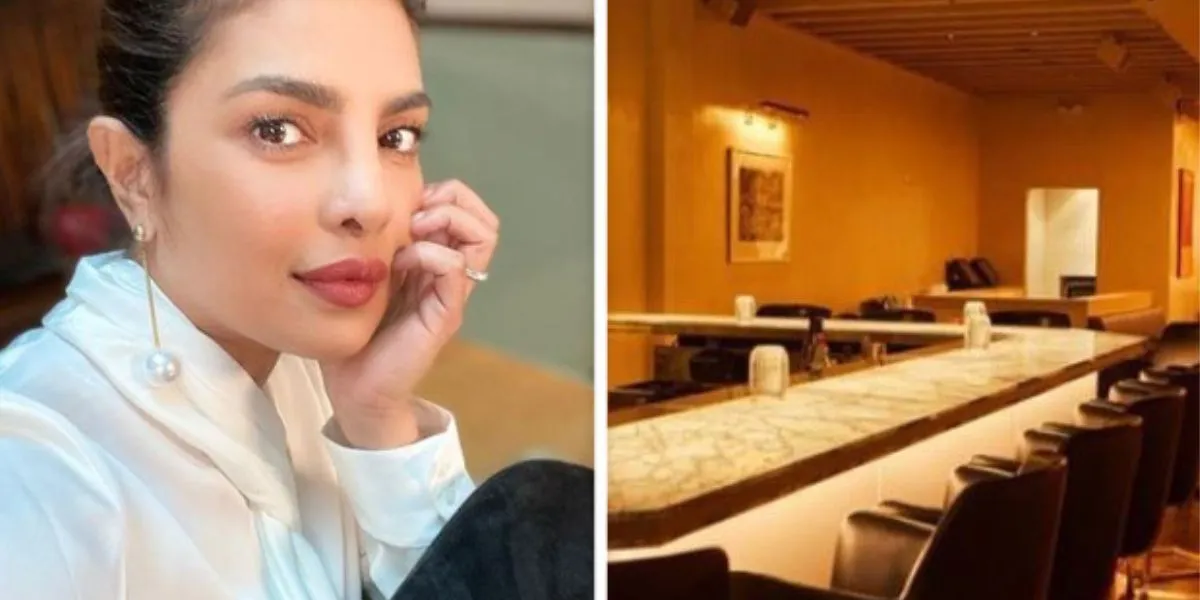 3. Karan Johar- Neuma
When Indigo—Mumbai's first standalone fine-dining restaurant—shut down in 2018, many believed the iconic eatery would forever remain irreplaceable. Karan Johar's Neuma, which has risen in its stead, took that opinion up as a challenge and has come off with flying colours. Co-founded by Bunty Sajdeh and True Palate Café Pvt. Ltd., Neuma marks the prominent Indian director's foray into the hospitality industry, and considering how suave and stylish Johar himself is, one would imagine that any project he lends his name to would have to be just as spiffy, if not more. If you're catching up with a close group of friends or extended family after a brief hiatus and want to chat undisturbed, sequester yourselves in the Verde, a catalogue-perfect private dining area framed by floor-to-ceiling curtains. The dishes are hearty, pack a punch and offer familiar flavours with unexpected elements.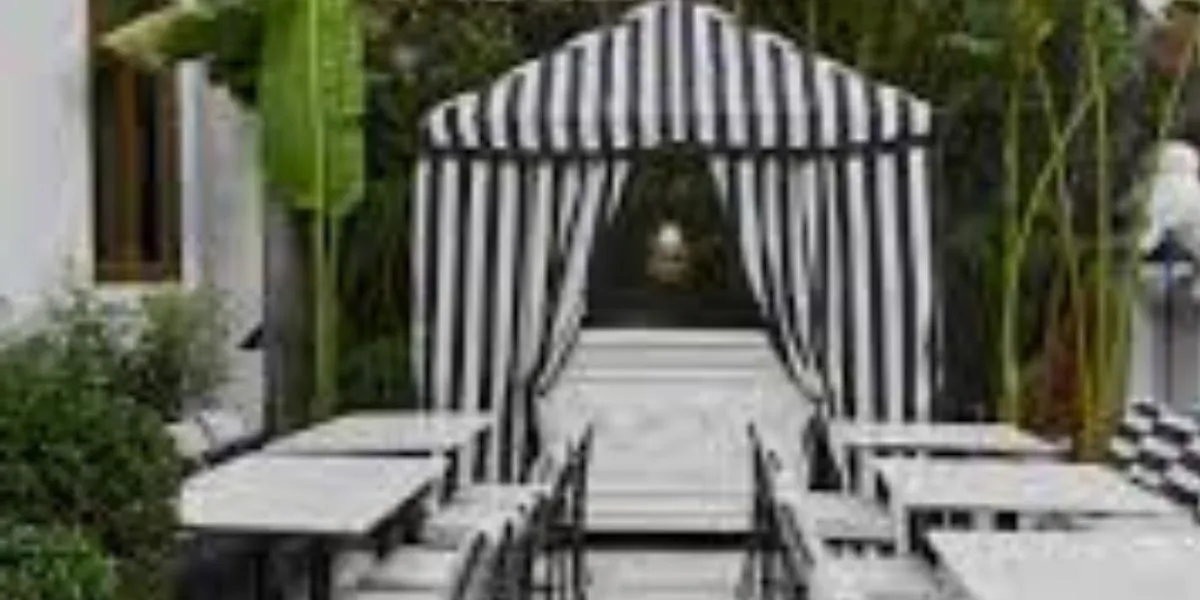 4. Shilpa Shetty- Bastian
Shilpa Shetty Kundra makes seafood lovers go weak in the knees through her luxurious interiors of Bastian, the high-end restaurant in Mumbai's Worli. The 8000 sqft property featured modern wooden accents in the dining area and promises safety with "limited seating and the finest sanitisation protocols in place".
 "My dearest, Friends, Family & Friends-Like-Family Thank you for your love & patronage that has brought BASTIAN so far Together, we have grown into a community of people who appreciate everything good and genuine, be it people or food (sic)," Shilpa gushed in the caption. She added, "It's been a great journey - and now, we're taking it to the next level! All roads lead to Worli this Friday as BASTIAN unveils an all-new avatar Step into an elevated experience with a menu that's even-more evolved and a setting that showcases Mumbai at its most endearing (sic)."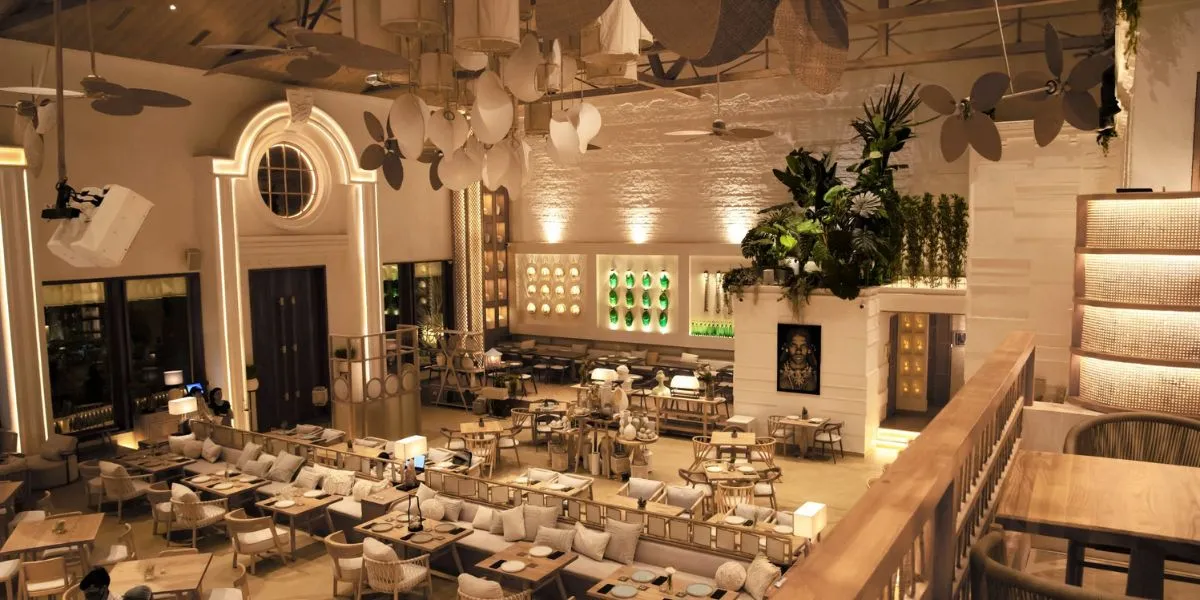 5. Suresh Raina- Raina
Beyond the cricket ground, Suresh Raina broadens his horizons and starts a brand-new project in the centre of Amsterdam. Raina's restaurant, 'RAINA' offers a one-of-a-kind dining experience to residents and visitors alike, and promises to showcase the numerous and delicious cuisines of India to the Netherlands. Suresh has always wanted to build an authentic Indian restaurant since he loves food and has a deep appreciation for India's rich culinary heritage. The opening of 'RAINA' not only displays his passion for the culinary arts, but also marks the culmination of years of planning, consideration, and emotion.
Suresh Raina said, "Prepare your taste buds for a remarkable journey where each dish tells a story and every bite is a celebration of Indian heritage. From the rich spices of North India to the aromatic curries of South India, Raina Indian Restaurant is a tribute to the diverse and vibrant culinary tapestry of my beloved country."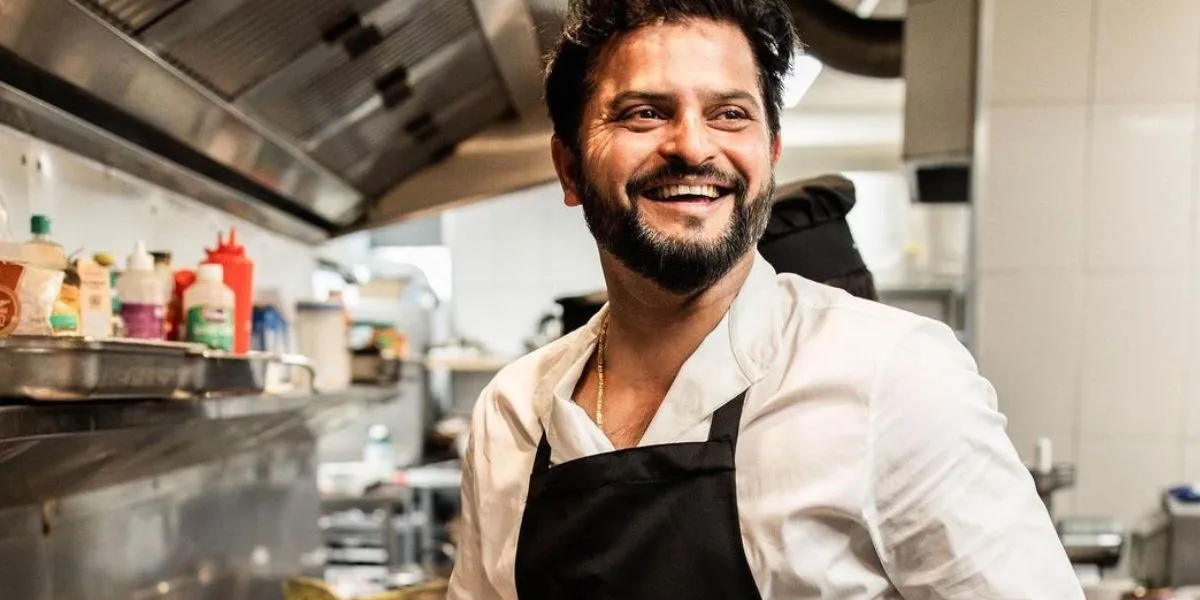 6. Mouni Roy- Badmaash
She has partnered with Bangalore-based V&RO Hospitality to launch a 60-seater restaurant at Andheri Link Road called Badmaash, which is themed on Bollywood. Although not exactly Bollywood but cinematic enough, one of their drinks called Pushpa 3 won't be served at your table but has to be picked from the bar. Why, you ask? "Because Pushpa kisi ke saamne jhukta nahin (Pushpa doesn't bend in front of anyone — a dialogue from the 2021 blockbuster film Pushpa: The Rise),
"The ethos of Badmaash was born out of everything that represents Bollywood and its ingenuity. We represent our diverse culture and lip-smacking good food from every part of India. Badmaash is about having fun, being inclusive and light-hearted," Mouni told.