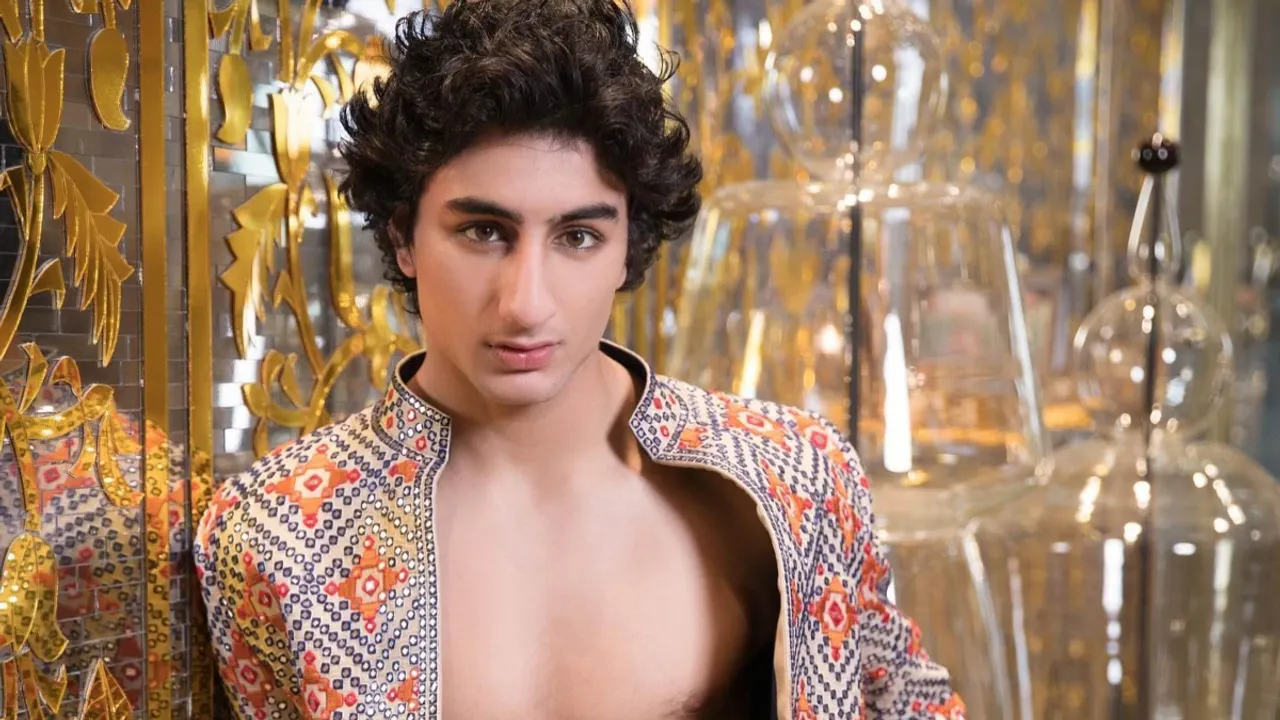 Ibrahim Alia Khan is all set to make his Bollywood Debut with Karan Johar's 'Sarzameen' which will be directed by Kayoze I rani son of Boman Irani. But even before entering the Industry, Ibrahim already has become the heartthrob of India and people adore him. There have been times when Ibrahim Ali Khan's sweet gesture and behaviour has made fan adored him of  his  uncanny resemblance to Saif Ali Khan. He already has a huge fan following and people are gushing over him. Take a look at the moments, when Ibrahim has made fans go aww with his sweet nature.
Ibrahim's sweet message to Alia Bhatt
Not just fangirls, even Bollywood diva Alia Bhatt can't stop gushing over Ibrahim's sweet gesture and she reveled that she was obssed by him. Ibrahim Ali Khan has worked with Alia Bhatt in Rocky Aur Rani Ki Prem Kahaani where he was assitant director and she was smitten by his sweet behaviour. In conversation with Karan Johar on Koffe with Karan, when Karan asked Alia about the best compliment she received for Gangubai's performance, she opened about Ibrahim, and she said, "Everyone in the industry is very sweet. But there is one person, Ibrahim Ali Khan, he is the cutest person I have ever met in my life. He has sent me the most amazing person message". She further read his text that wrote, "Had to remove the time to message you personally.. I cannot believe this is the same lady I learn every time, you're just phenomenal. Yoy're so so good as Gangu and seeing you as Rani and then watching this film, it's safe to say you mould yourself effortlessly, like water taking shape of its container. So So good1 Best actress in this country". This sweet gesture of Ibrahim didn't just wion Alia's heart but Netiens too  felt in love with him. According to the report, Ibrahim has very warm and welcoming personality and people from the set of his debut movie have revealed that he is like this on his set and treats everybody with respect and is very dedicated and hardworking. Many people  compare  him with his father Saif Ali Khan who too during his early days was jut like him respectful and hadrworking  and had a  very warm persoanlity. and was welcoming towards his co-stars and use to treat everyone on set with respect.
Ibrahim's well behaved personality towards papparazzi 
Ibrahim Ali Khan has been in the limelight and is often spotted by the papparazi. Netizens often call out star kids for their behaviour towards media people unlike in case of Ibrahim. Like many other starkids, Ibrahim too is often papped by papparazi, Ibrahim has always been very respectful towards media people. He has always welcomed them with warm heart and is seen thanking them and even doing adaab at times. Netizens are quite impressed with Ibrahim's behaviour and his sweet gesture has made them love him. He is often called out as a ditto of his father, fans are gushing over the resembalance the father-son share not only with their looks but with their behaviour towards people. as well.  Saif Ali Khan too has always been very respectful towards media people and has been chivilirous towards them and Ibrahim seems to be in the same path as of his father.
Ibrahim's adorable and cute relationship with his sister Sara Ali Khan
Ibrahim is younger brother of Bollywood actress Sara Ali Khan, both brother-sister shares a lovely and a strong bond. They are one the most loved bollywood siblings and they set a major siblings goals. Ibrahim Ali Khan is five years younger to Sara Ali Khan and he has mentioned it that they rarely fight with each other and they a very a loving and caring bond with each other. Sara has opened about how, Ibrahim has always been a strong support to her and their mother and how he has been her biggest cheerleader during her weight loss journey and even in her carrer. He keeps her motivated and Sara has shared many pictures of them on social media that depicts their beautiful relationship. From working out together to going on a vaccations with one another. Both of them have always been each others biggest support and Netizens adore their bond and relationship and they  often compare their bond with their father Saif Ali Khan's bond with his sisters Soha and Sabha.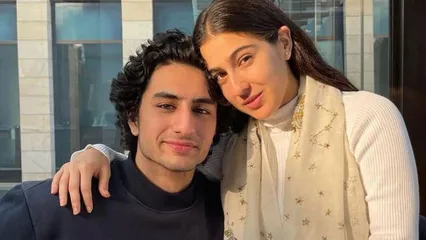 Ibrahim's bond with his father Saif Ali Khan
Ibrahim Ali Khan is often in the headline and he is often compared with his father Saif Ali Khan. They have been in the news for striking similar looks and people compare his  uncanny resemblance to Saif Ali Khan for his nature and behaviour/ Both the faher-son duo share a lovely and great bond. Ibrahim has opend up about how his father is special  to him and how he is a guide when it comes to man-to-man conversation. Netizens can't stop gushing over the respect and bond both the father-son duo share. Ibrahim's calm and composed personality is just like his father and he is a very sensible and mature man and has been always been respectful towards his father's seconf family.