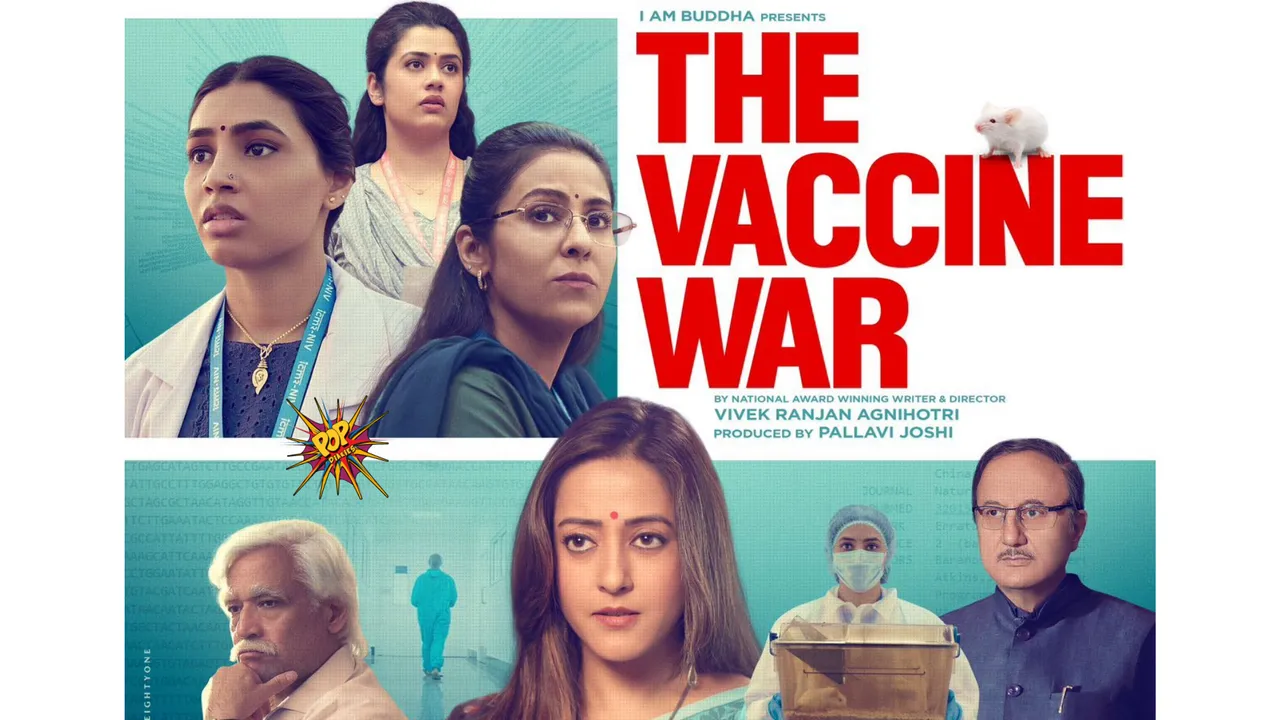 After receiving resounding applause at every screening in the United States, the dynamic duo of Pallavi Joshi and Vivek Ranjan Agnihotri is gearing up to take 'The Vaccine War' to new heights with a grand promotional campaign in India. The anticipation surrounding the film reaches its heights as the team unveils the eagerly awaited first poster, showcasing a cast that is nothing short of spectacular.
In this captivating poster, the ensemble cast exudes intrigue. Nana Patekar, in a visionary pose, promises to deliver a performance that will resonate deeply with audiences. Raima Sen's enigmatic look adds an element of cunning mystery to the narrative, while Pallavi Joshi, in a classy avatar, is set to leave an indelible mark.
'The Vaccine War' has already made waves on the international stage, earning standing ovations across various screenings in the United States. Now, as the film prepares for its India promotions, expectations are soaring, and anticipation is palpable.
The stellar cast, the thought-provoking subject matter, and the visionary direction of Vivek Ranjan Agnihotri are all converging to create a cinematic experience that promises to be unforgettable.
Have a look:
PRESENTING:

The first look of India's first ever Bio-science film #TheVaccineWar.

Releasing worldwide on 28 September 2023. pic.twitter.com/svasq9XXtI

— Vivek Ranjan Agnihotri (@vivekagnihotri) September 9, 2023
Directed by Vivek Ranjan Agnihotri 'The Vaccine War' will feature Anupam Kher, Nana Patekar, Sapthami Gowda, and Pallavi Joshi as lead characters. Produced by Pallavi Joshi and I Am Buddha, the film will be released in Hindi, Tamil and Telugu.