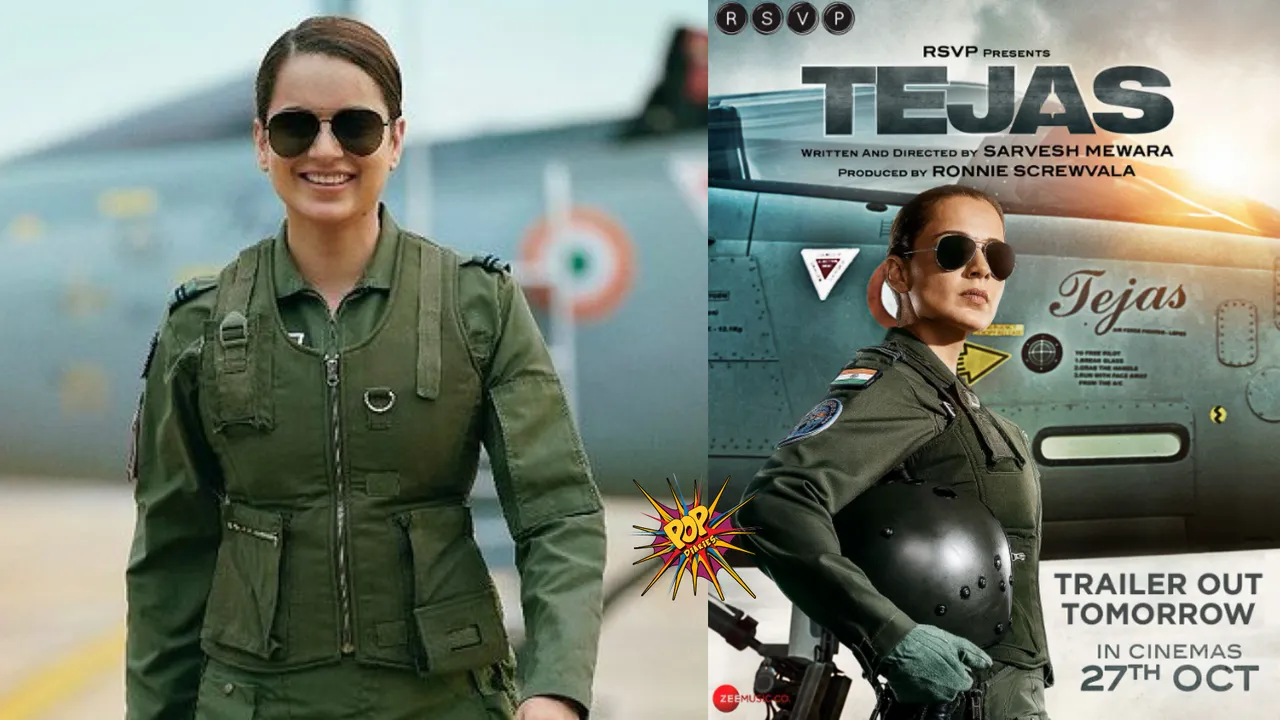 Sarvesh Mewara directed Tejas starring Kangana Ranaut is one of the most powerful movies of 2023. The movie is all about loving your country selflessly and that feeling is everlasting and beautifully personified by Kangana Ranaut. 
The performances by Kangana Ranaut is standout, she is powerful, talks like a fighter and instills a performance like a true warrior does. Her eyes does have a burning fire and the director has well utilised the same fire to ignite the right amount of patriotism in the hearts of audience. 
Varun Mitra, we wish we could see more of you as the role you played was so beautiully enacted by you. Your expressions were so subtle and yet so heart touching. That small time was enough to fall in love with you. 
The movie had a good story in place but there were a few VFX and edit glitches but that doesnt really make the movie any less. The beauty was in the potrayal of the movie and its characters. Kangana had two different shades and as a character when she is an Air force officer, a daughter or a lover, she slid into all the shades beautifully. 
The music was good, the songs played a good role in getting to the emotional highpoints. What could have been better were the dialogues. Some of them were really good while some of them were very basic. It seemed like a normal conversation but as a movie goer you would want more firecracking dialogues as this is a patriotic movie. 
All in all Tejas is a must must watch we give it 3.5 Stars and its releasing today. Do not miss Tejas because this will leave you in tears and would want you to love your country even more. 
Wow Scenes: 
Not a spoiler but do not miss the ending dialogue of Kangana, she says those lines so beautifully that you cant help but feel for Bharat. 
The scene that landed a great impact was when Kangana's entire world is shattered, pure GOOSEBUMPS!