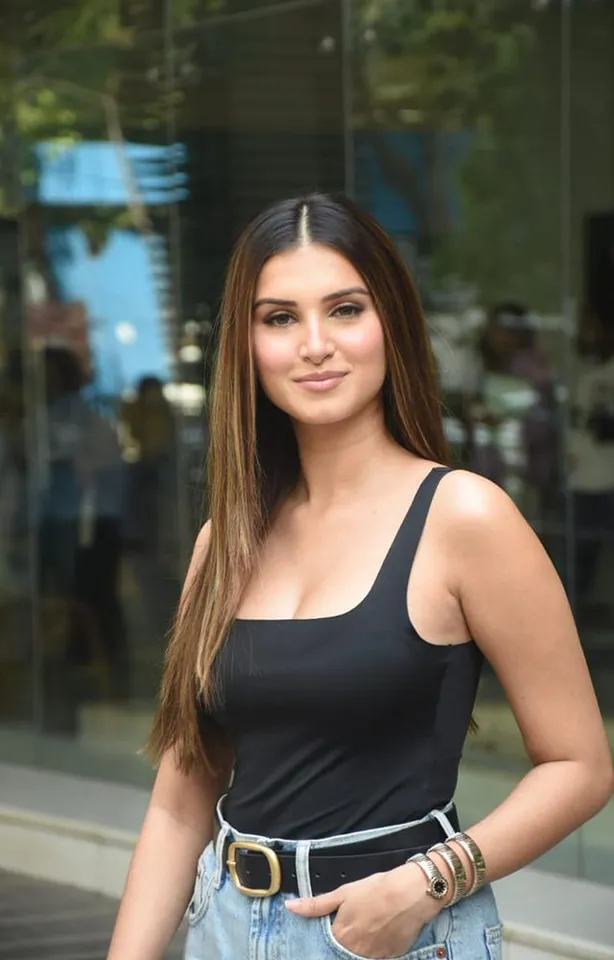 Tara is not only the prettiest actress in Bollywood, but one of the most multitalented ones as well. While the young diva has often impressed us with her skills as an actor on screen, her talent as a singer is quite a hidden gem and her latest post is only proof of her exquisite voice.
Taking to her social media, Tara posted a video where she is seen melodiously singing 'A Whole New World' from Aladdin. The actress had auditioned for the part of Jasmine in Disney's Live Action film Aladdin and was selected too before she made her Hindi debut. She captioned the post saying, "Found a video of me singing A Whole New World for Disney's live action version of Aladdin! I was selected for the role of Princess Jasmine (along with beautiful Naomi Scott who played her eventually) and rehearsed for the songs and scenes for a few months in London with the wonderful Disney team and the enormously funny Guy Ritchie who directed the picture.
This was just a year prior to my first Hindi film's release!"
Arman Malik to Lisa Laydon to Kishu Shroff all praised Tara on her singing ability in the comments section along with many other fans and impressed netizens. Armaan Malik said, "People need to know more about  Tara - the singer! ✨❤", while Lisa Haydon wrote, "You suit this so much beautiful voice ❤❤" whereas Kishu  Shroff said, "A real life Princess. 🥹🫶🏻."
Tara Sutaria started her journey with Disney, becoming its ambassador in India only to go on and become the star that she is today in Bollywood, with one of the largest fan followings. She owes this all to her multiple talents complimented with her extremely good looks. From dancing to singing to acting to cooking the actress has already shown us her various talents and we cannot wait to see some more. 
On the work front, Tara is all set to be seen in her solo lead thriller, Apurva.