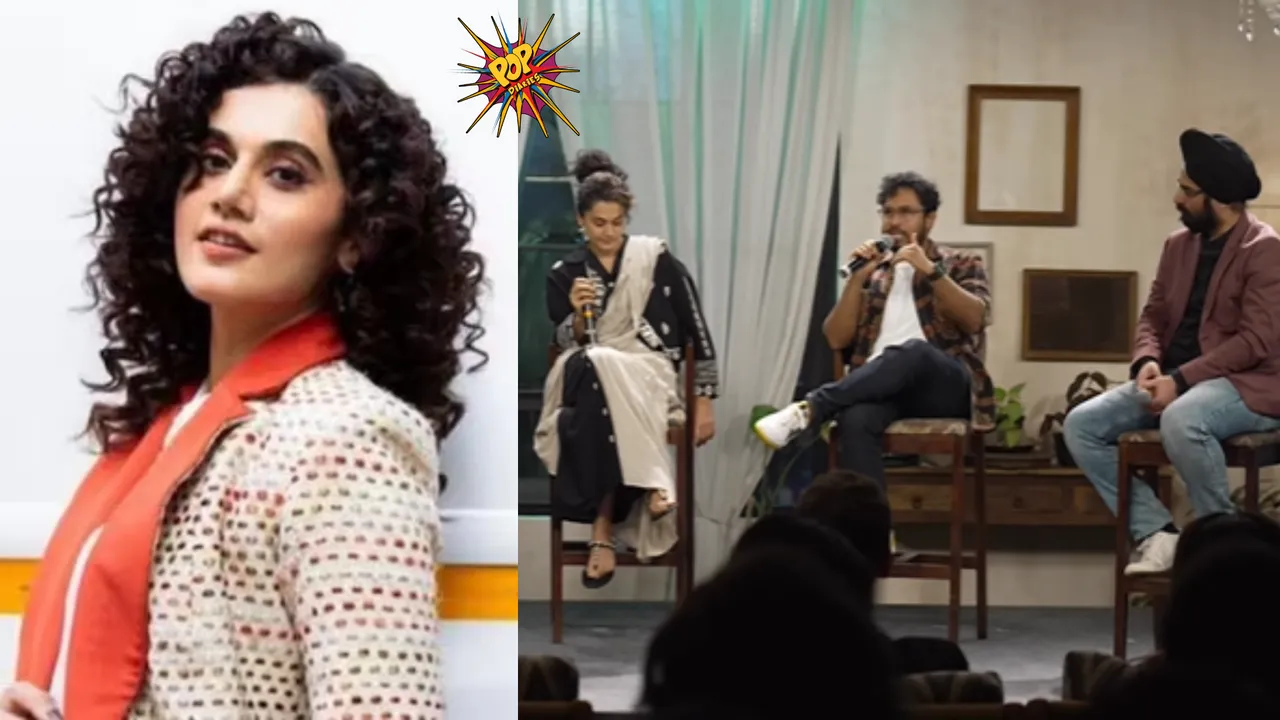 Taapsee Pannu, the queen of versatility and candidness, celebrated her special day in a truly unique way! This time, she decided to take a light-hearted jab at herself by organizing a hilarious roast event for her fans and close ones. And guess what? It was a laughter riot! 
Comedians like Abish Mathew, Angad Ranyal, and  Gurleen Pannu left no holds barred as they grilled and roasted Taapsee, leaving the room in fits of laughter.
Not everyone has the courage to laugh at themselves, but Taapsee proved once again why she's one of a kind. She even posted a sneak peek of the fun video, teasing us with some of the most rib-tickling moments.
She wrote, "Because probably the need of the hour today is to learn to take a joke on yourself, I thought why not start at home. What better way to turn a year maturer :)"
Watch the video below here:
Truly, this is the most Unconventional Birthday Celebration!