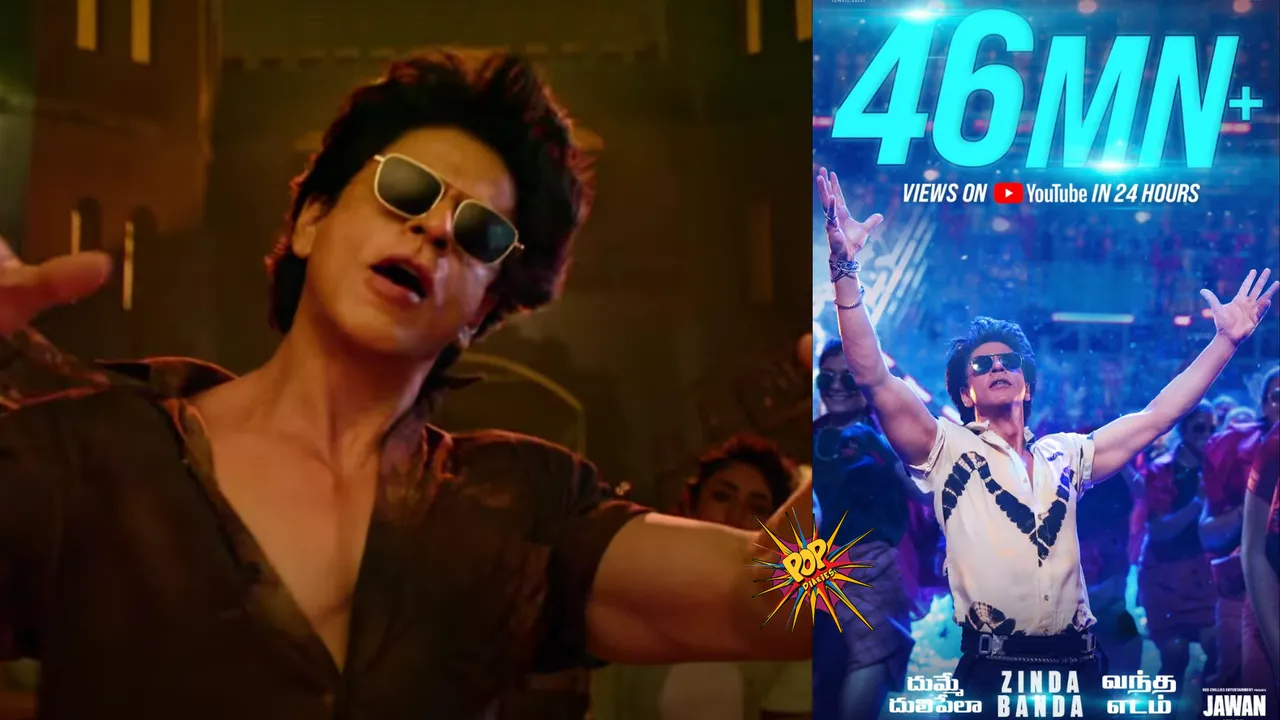 JAWAN's first song 'Zinda Banda' Crosses 46 M in 24 hours
JAWAN, the first song has achieved a monumental milestone with the release of their song titled 'Zinda Banda' in Hindi, 'Vandha Edam' in Tamil, and 'Dhumme Dhulipelaa' in Telugu. Within just 24 hours of its release, the song has stormed the digital world, amassing a ground-breaking 46 million views on YouTube, making it the biggest song on the platform in 2023! The figure excludes views garnered from social media and audio streaming platforms.
 
The celebratory song has been widely viewed and appreciated across all platforms and languages. What sets this accomplishment apart is that for the first time ever, a three-language video of a single film has dominated the top three positions on YouTube's global charts within a 24-hour timeframe, a feat unprecedented in recent times. This extraordinary achievement underlines the unparalleled popularity and universal appeal of JAWAN's music, transcending linguistic barriers and captivating audiences worldwide.
 
The music video for 'Zinda Banda,' 'Vandha Edam,' and 'Dhumme Dhulipelaa' is the epitome of brilliance, featuring the iconic Shah Rukh Khan gracefully dancing alongside thousands of girls and his female co-stars from the film. With its vibrant and catchy tune, the song carries the signature style of the acclaimed music composer, Anirudh. What adds to the uniqueness of this release is Shah Rukh Khan's remarkable feat of lip-syncing the song in all three languages, adding an extra layer of excitement for fans across the regions.

 
'Jawan' is a Red Chillies Entertainment presentation directed by Atlee, produced by Gauri Khan, and co-produced by Gaurav Verma. The film will release worldwide in theatres on September 7th, 2023, in Hindi, Tamil, and Telugu languages.