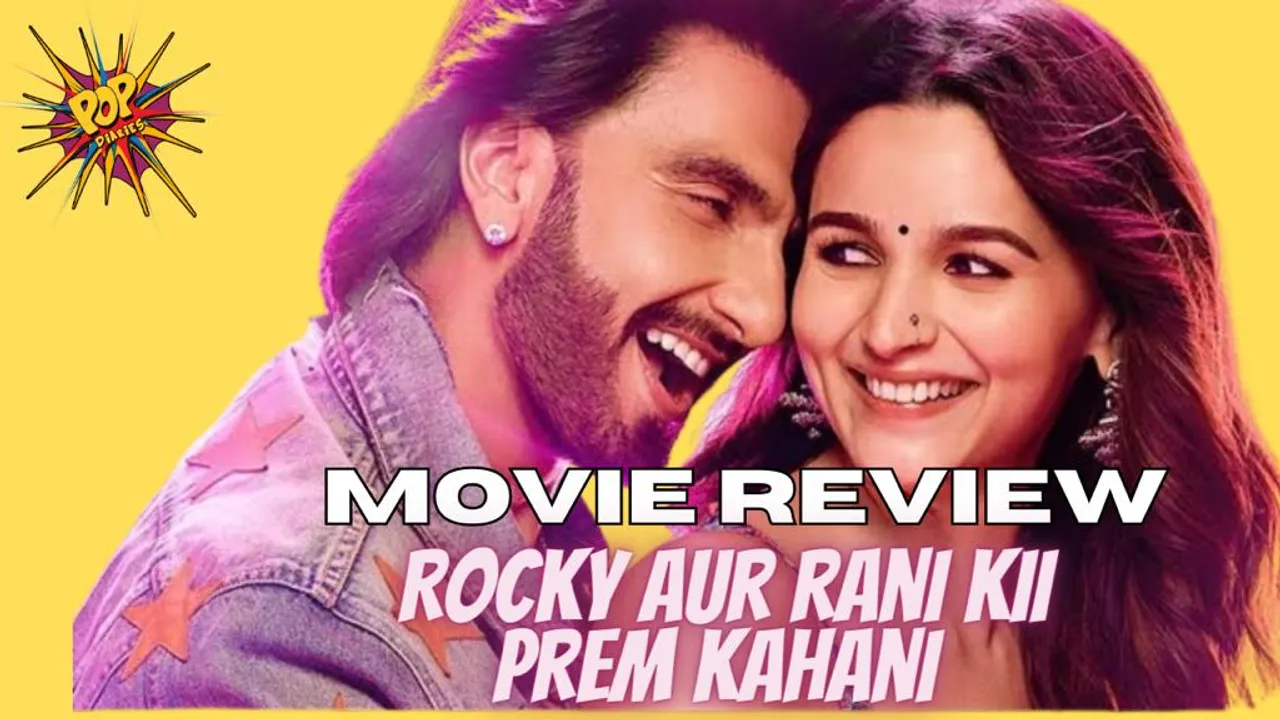 Rocky aur Rani Kii Prem Kahani starring Alia Bhatt and Ranveer Singh, directed by Karan Johar brings back the old school love packaged with modern day love story. 
First things first, Karan Johar has his own trademark in Bollywood which gives his movie an edge over other for being the complete package of music, drama, love, comedy and also deep rooted indian tradition which shows cultural amalgamation. RARKPM is no different and this movie has every element of that perfect Kjo movie. 
Alia Bhatt as Rani is fierce and everything that defines a Bong girl and she delivers a fine performance as expected of her. Ranveer Singh as Rocky is the punjabi munda we want to see, love and adore in our life.He is playing a bit dumb character with low IQ but this man steals the show and how. Its not easy to stand out and make a mark while being the joke in a movie, totally got carried away by his character Rocky and he was amazing in the movie. 
The entire cast of Jaya Bachchan, Shabana Azni, Dharmendra, Anjali Anand, Aamir Basheer , Churni Ganguli, Tota Roy Chowdhury, Kshitee Jog, Namit Das were so good. 
What we liked: 
The balance of old school romance and modern day love. They beautifully wove the two eras into one movie and defined love to us which is an absolute delight to watch amidst the rush of action movies in the industry right now. 
The screen space given to all the characters, this movie is not just about Rocky aur Rani but also their family and the movie gives every character to be a part of it. The characters have their own importance and none of them is used like a prop or in passing which is abosuletly a delight to watch. 
What we didn't like: 
The music, its not bad but definitely not something that matches to Pritam's earlier works. 
Wow Moment: 
There were many but our reviews are strictly no spoilers, however the moment before Dhindhora Baje re starts  there is a scene with Ranveer and Tota (ji), that was clap worthy. 
There is also a scene of Dharmendra which will totally mesmerise you, you got to watch it to understand where we are coming from. 
Rating: 
A solid 3.5 Stars
Final Verdict: 
Watch Rocky aur Rani Kii Prem Kahani in the theaters, laugh and cry with them and dont forget to take your family as we get a complete family entertainer in Bollywood after a long time .